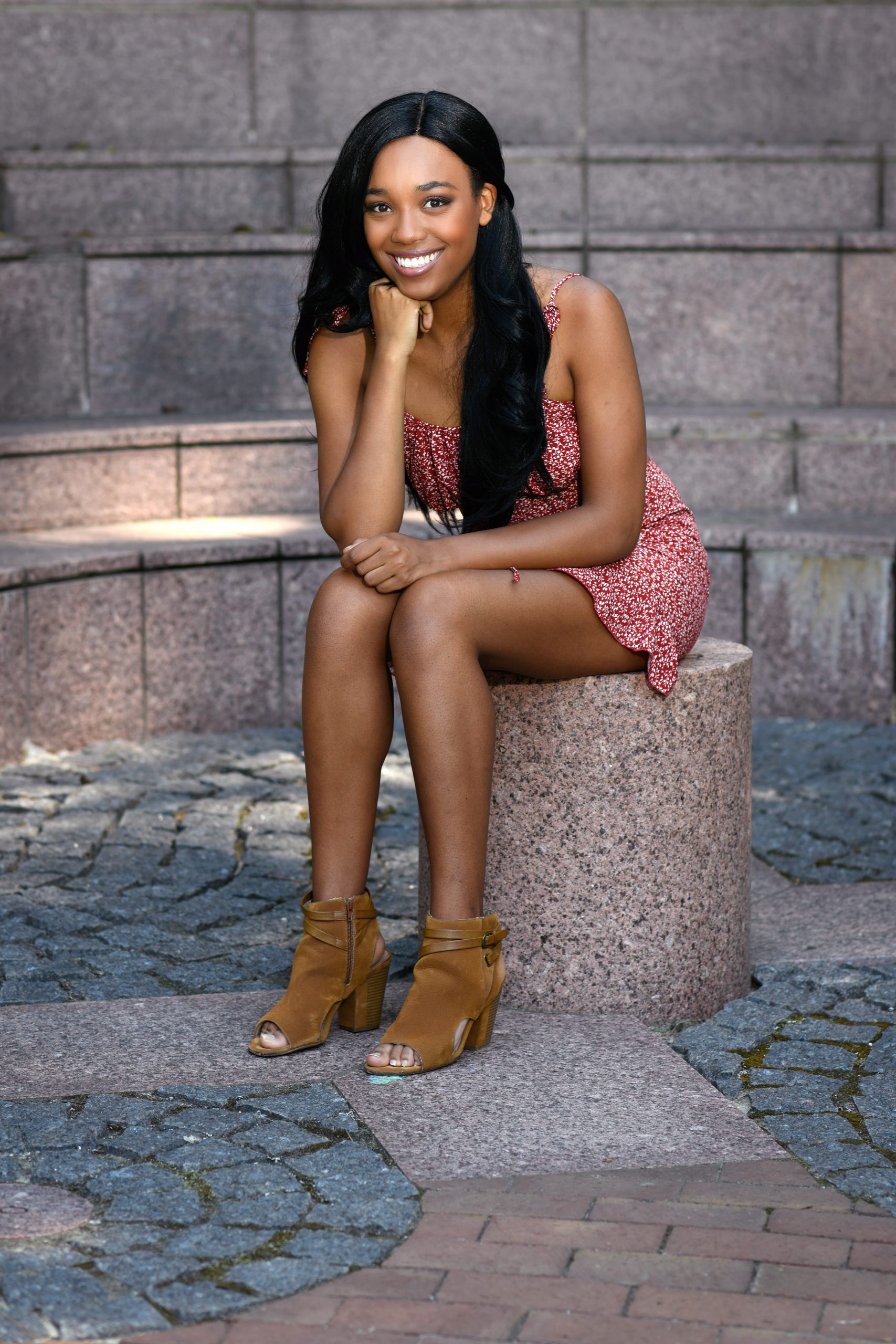 Students
Catching Up With the Outgoing Class
In August 2018, we spoke to a few extraordinary incoming students. Now, as they enter their final stretch at NC State, find out where their journeys have taken them.
Three years ago, a fresh new class landed on campus full of excitement for the years ahead. We sat down with a handful of them to talk about their aspirations — and they cemented a digital footprint from that moment in time.
Fast-forward to 2021. We figured an update was in order.
Since our first conversations in August 2018, these students have met new friends and discovered new passions. They've found strength in the face of unprecedented times. They've made NC State their home. And through it all, each has paved their own perfectly imperfect path here.
With added clarity and confidence, six students reintroduce themselves as they move closer to their last NC State milestone: graduation. Hear their reflections on where they began, who they've become and what they plan to do next.
---
Niambé James
Kindled at a young age, Niambé James's commitment to sustainability has only grown during her time at NC State.
The Goodnight Scholar is majoring in sustainable materials and technology with a minor in environmental science, and she has immersed herself in all things green on campus.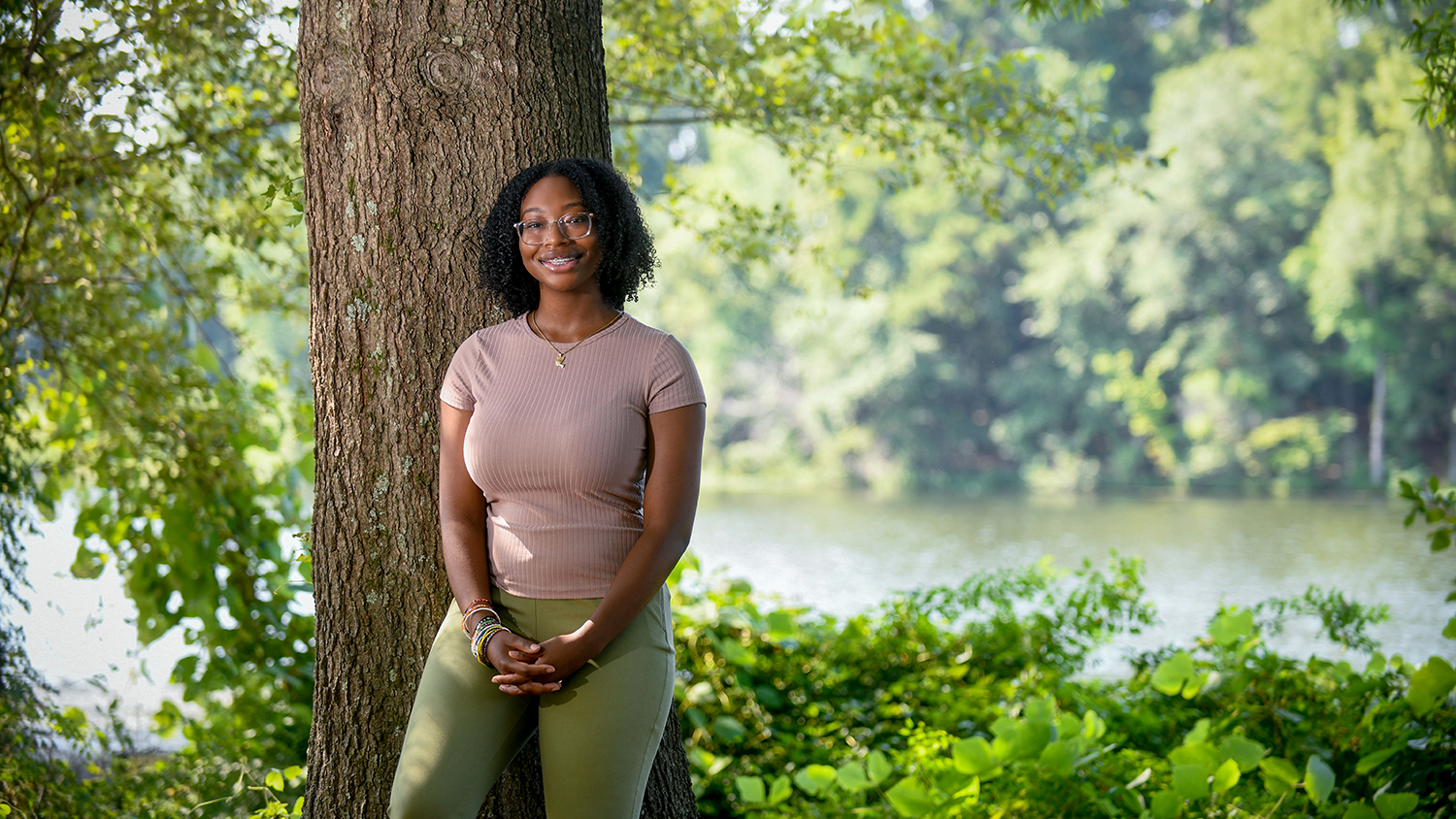 Whether she was working with the NC State Stewards or studying abroad in Adelaide, South Australia, James says student organizations here helped her broaden her horizons and achieve her life goals.
"All of my passions have been met," James said.
She also credits programs like the Social Innovation Fellows with encouraging her to shift focus from creating sustainable materials to addressing the social and economic aspects of sustainability.
After graduating this spring, James says she'll take time to gain work experience in her field before eventually heading back to graduate school in the future.
Favorite Activity Outside of Class:

2018: Making playlists
2021: Taking care of my plants
---
Dani Coan
Dani Coan's trajectory may look a little different than she first planned. But along her winding route, she's found a new sense of fulfillment in places she never expected.
She turned to the Career Development Center for support when she realized that her original major, biomedical engineering, wasn't quite right. They guided her to find her perfect fit in social work, a program that has allowed her to pursue a lifelong calling of helping others.
Coan has talked about combining head with heart from day one here, and she says her involvement with University Theatre made that possible.
"It just gives me a lot of joy to be able to pursue both things, and I feel like I've been really well set up to do that," she said.
Now that she's scouted out a path that works for her, she'll follow it further after her spring 2022 graduation. Coan plans to continue acting and earn a master's degree in social work from the University of North Carolina at Chapel Hill.
Major:

2018: Biomedical Engineering
2021: Social Work, with a minor in Theatre
---
Kelci Cox
When Kelci Cox first arrived on campus, she faced a bigger transition than most. The Park Scholar came to Raleigh by way of Düsseldorf, Germany, where she had been attending high school.
She quickly adjusted to life in North Carolina, sprawling grocery stores and all, and the welcoming Park Scholarships community made her move feel all the more seamless.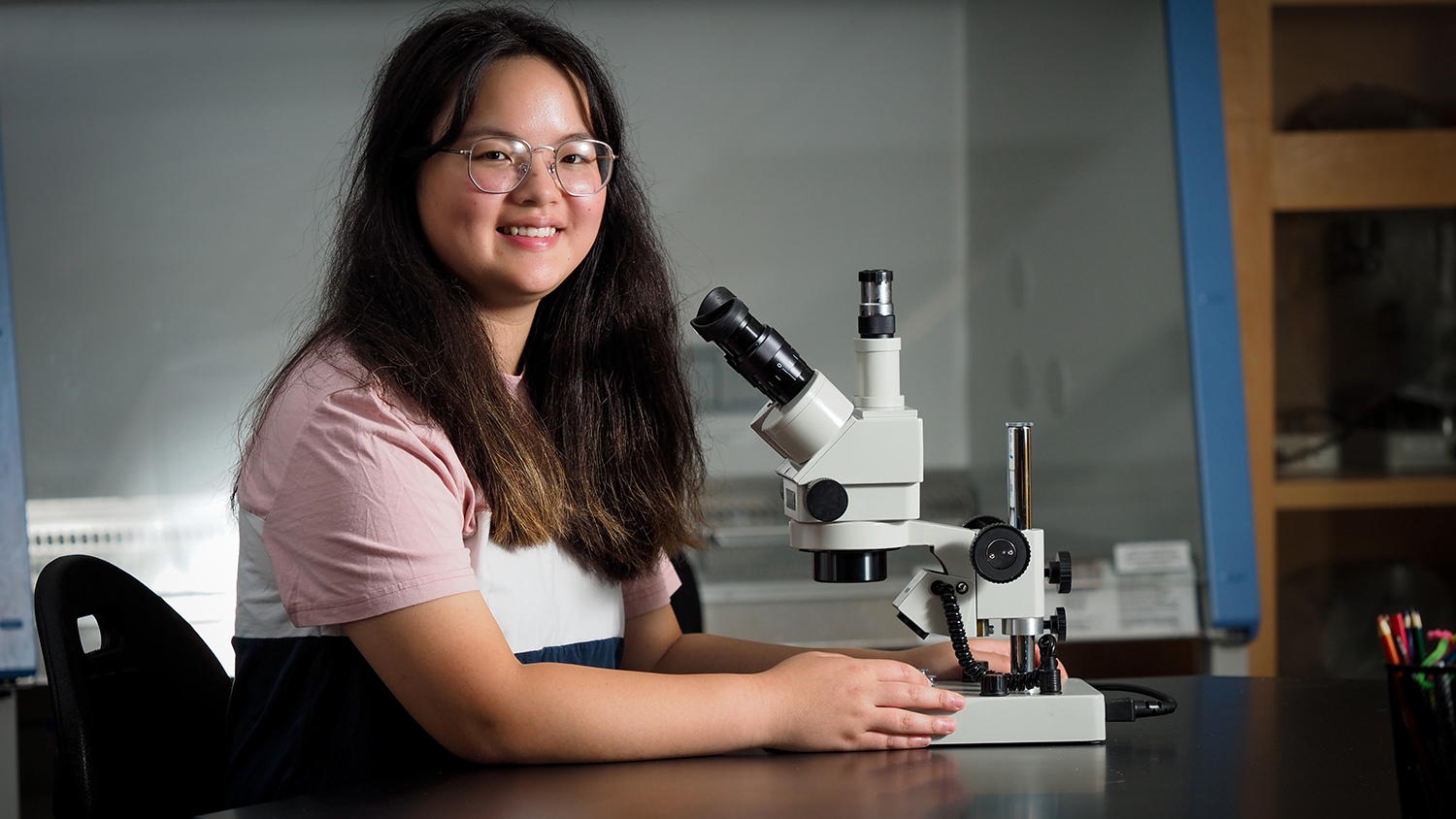 Cox is majoring in biological sciences with a concentration in integrative physiology and neurobiology. And her studies have led her to conduct undergraduate research with plants, nematodes, lemurs and more.
For now, she's enjoying her return to NC State's campus, where she'll balance her rigorous coursework with time spent reconnecting with friends. After graduating in fall 2022, Cox intends to begin graduate school.
Most Streamed Song:

2018: "2002" by Anne-Marie
2021: "Traitor" by Olivia Rodrigo
---
Micah Holdsworth
How can we build a better, more equitable world? It's a vital question, and one that has stayed on Micah Holdsworth's mind for the last three years.
Holdsworth is earning a bachelor's degree in environmental design in architecture with a minor in landscape architecture, and he says that a trip organized by the Park Scholarships program to learn about mass incarceration helped him see his studies in a new light.
Now, he's focused on finding ways he can use design to address systemic issues and serve the general public.
"I want to design impactful spaces of hope," he said.
Holdsworth will stay at NC State for another year to earn an accredited professional bachelor of architecture degree. He hopes to find a workplace that engages in socially responsible architecture and potentially return to school to focus on emerging issues such as the refugee crisis.
Favorite Place to Study:

2018: The study rooms on the second floor of D.H. Hill
2021: On the floor of my living room with my housemates
---
Alex Tobey
She helped deliver piglets in a lab. She participated in everything from women's choir to hip-hop dance. She's even spending a magical semester interning at Disney World in Orlando, Florida. It's safe to say Alex Tobey is making the most of her college experience.
The animal science major is driven by a love of critters — and a desire to create a positive impact in the world.
After graduating in spring 2023, she'll go on to pursue a master's degree in neuroscience before, one day, hopefully heading to veterinary school.
Tobey's advice to the next crop of incoming students? Embrace the uncertainty.
"It's okay to not have a plan for your life and you don't need to stress and worry about it," she said. "This is the time to find yourself and have fun with it! Try new things, make yourself uncomfortable and enjoy the little things."
Feeling About Starting the New Semester:

2018: "I'm so scared I am going to fail. Maybe I'm not meant for college."
2021: "I've got this! Senior year, you're not ready for what I've got planned for you!"
---
Ares Epps
Ares Epps hit the ground running from the moment he set foot on campus. As he rounds toward the finish line, he says he's most proud of the growth and development he has made in the face of difficulties — from juggling athletics and coursework to navigating the COVID-19 pandemic.
"Being a student-athlete, I had to devote a lot of my time and energy to my sport while still balancing my academics," he said.
Over his years at NC State, Epps split his time between running track and pursuing a communications degree with a minor in criminology. When fitting it all in felt challenging, the university's support staff was there to help him stay on course.
"They always had my back and always had my best interest in mind. They made sure that I could be successful," he said.
Epps graduates in spring 2023 and he's excited about entering the next chapter ahead, where he says his versatile humanities degree will set him up for success in whatever field he chooses.
Feeling About Starting the New Semester:

2018: Anxious, but excited
2021: Pumped, ecstatic
---