Faculty and Staff
Lisa Bullard Receives Inaugural Provost's Award for Excellence in Teaching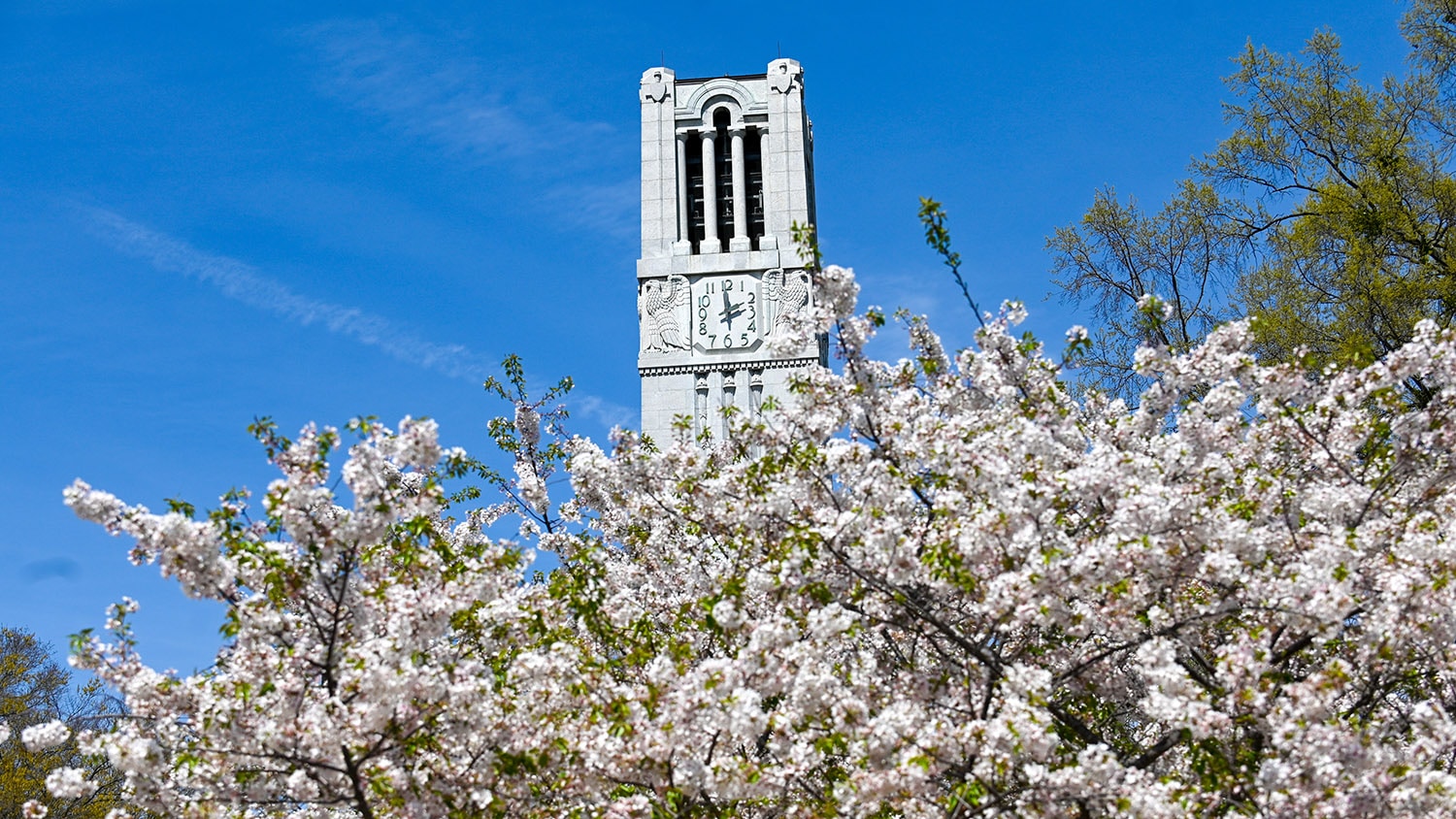 Lisa Bullard has been named the recipient of the inaugural Provost's Award for Excellence in Teaching. Bullard, a teaching professor in the Department of Chemical and Biomolecular Engineering was honored for being a nationally-recognized teacher and advisor in engineering education.
"Dr. Bullard is a truly outstanding educator and an asset to the entire NC State community," said Executive Vice Chancellor and Provost Warwick Arden. "I want the Provost's Award for Excellence in Teaching to elevate the recognition of our valuable professional faculty and to provide further support for their outstanding work."
The Provost's Award for Excellence in Teaching is the most prestigious award for exceptional teaching given to professional full-time faculty from among NC State's 10 colleges and the University College. The award was established in 2021 to underscore the importance of teaching and to encourage, identify, recognize, reward, and support teaching within the university.
Bullard will be awarded a cash prize of $12,500, and each college nominee will receive a cash award of $650. Bullard and the college nominees will be honored at the University Teaching Awards Luncheon and Ceremony, and Bullard will be recognized at the Celebration of Faculty Excellence. They will also be publicized in editions of the NC State Bulletin, the Provost's Office newsletter and the spring 2022 commencement program.
In a letter of support for Dr. Bullard's award nomination, Sydney Floryanzia, a Ph.D. student in chemical engineering at the University of Washington and former student of Bullard's, writes: "She [Dr. Bullard] is a wonderful example of excellence in education both within her discipline of Chemical Engineering and beyond. In my almost 10 years of knowing her, she has been an amazing teacher, mentor, and consistent source of guidance and encouragement in my life. I owe so much of the person, researcher, and engineer I have become to the mentorship and teaching I have received from Dr. Bullard and I know this to be true for many of her other students she has taught throughout the years."
Along with Richard Felder and Ron Rousseau, Bullard is a co-author of Elementary Principles of Chemical Processes (4th edition), used by 80 percent of chemical engineering departments worldwide. Bullard's research interests lie in the area of educational scholarship, including teaching and advising effectiveness, academic integrity, chemical engineering instruction, and organizational culture.
A faculty member at NC State since 2000, Bullard is an NC State Alumni Distinguished Undergraduate Professor and has won the NC State Faculty Advising Award and Outstanding Teacher Award. She is a Fellow of both the American Institute of Chemical Engineers and the American Society for Engineering Education, and is an associate editor of Chemical Engineering Education. Bullard received her Bachelor of Science in chemical engineering from NC State and her Ph.D. in chemical engineering from Carnegie Mellon University.