Faculty and Staff
Researchers Capture the Beauty of Our Weird, Wonderful World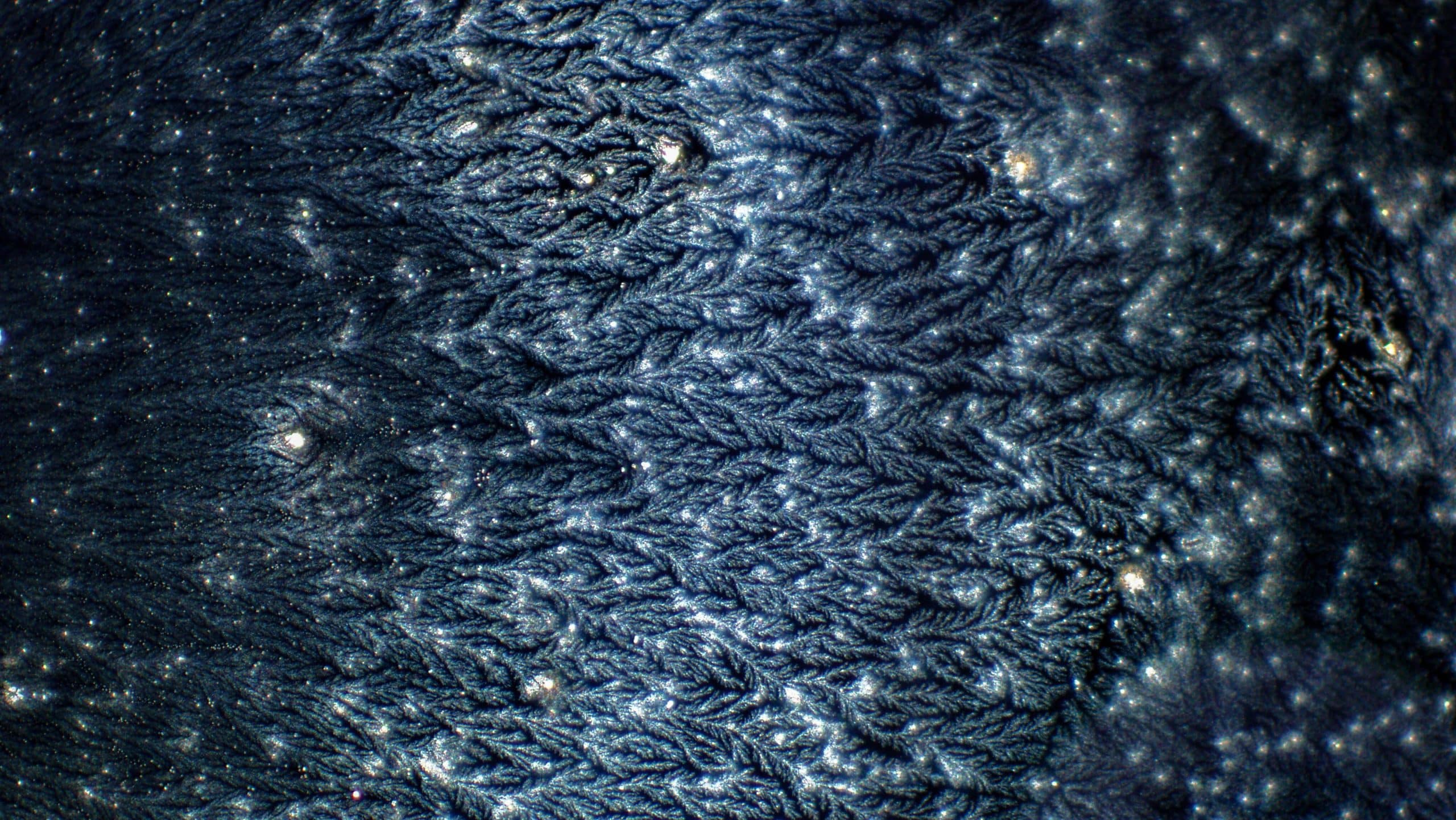 From microscopic salt crystals to aerial views of invasive ferns, the winners of the 2022 Envisioning Research contest showcase the beauty of research – and help us understand just how strange and wonderful our world is.
The contest is a collaborative effort by NC State's Office of Research and Innovation, the Graduate School, the NC State University Libraries, the Office of Undergraduate Research and University Communications and Marketing. Envisioning Research was open to faculty, staff, graduate students, postdoctoral researchers and undergraduates.
A complete list of winners, runners-up and honorable mentions is below. You can see high-res versions of each entry, as well as captions about each image, by clicking on a winning entry's name. You can find a gallery of all this year's winners here.
Photography
First Place, Faculty and Staff: David Suchoff, a faculty member in the College of Agriculture and Life Sciences, for "Is the Sun Rising or Setting on Floral Hemp?"
Second Place, Faculty and Staff: Michelle Jewell, a staff member in the College of Agriculture and Life Sciences, for "Hot and Humid Caving."
Honorable Mention, Faculty and Staff: Daniela Jones, a faculty member in the College of Agriculture and Life Sciences and the College of Engineering, for "NC Farmer's Complex Soils."
First Place, Graduate Students and Postdocs: Emily Nastase, a graduate student in the College of Agriculture and Life Sciences, for "After the Burn."
Second Place, Graduate Students and Postdocs: Andrew Howell, a graduate student in the College of Agriculture and Life Sciences, for "Invasion of the Oxygen-Sucking Floating Fern in North Carolina: Giant Salvinia, It's Back!"
Honorable Mention, Graduate Students and Postdocs: Steven Chavez, a graduate student in the College of Design, for "Urban Waterway Viewshed."
Honorable Mention, Graduate Students and Postdocs: Muhammad Ali, a graduate student in the College of Agriculture and Life Sciences, for "Raising Chickens With a Fine View."
Honorable Mention, Graduate Students and Postdocs: Taylor Pardue, a graduate student in the College of Humanities and Social Sciences, for "A Forest-Half-Full Mentality."
First Place, Undergraduate Students: Kenzie Cromer, an undergraduate in the College of Sciences, for "Hello Again."
Second Place, Undergraduate Students: Darius Ledbetter, an undergraduate in the College of Natural Resources, for "A Loblolly Pine Sunset at Schenck Forest."
Honorable Mention, Undergraduate Students: Courtney Smith, an undergraduate in the College of Natural Resources, for "Emerald Ash Borer Exiting an Ash Tree."
Graphics and Data Visualization
First Place, Graduate Students and Postdocs: Ben Coleman, a graduate student in the College of Design, for "Action Taken From Tragedy."
Second Place, Graduate Students and Postdocs: Susmita Patil, a graduate student in the College of Design, for "Railroads of the Confederacy."
Honorable Mention, Graduate Students and Postdocs: Margaret Lawrimore, a graduate student in the College of Natural Resources, for "Flood-Prone Development in Charleston, South Carolina."
First Place, Undergraduate Students: Sophia Li, an undergraduate in the College of Design, for "Growing Pains: Gentrification in South Park, Raleigh NC."
Microscopy
First Place, Graduate Students and Postdocs: Cyrus Cao, a graduate student in the College of Engineering, for "Microscopic Frosty Forest: Salt Crystals with Fluorescently Labeled Virus."
Second Place, Graduate Students and Postdocs: Lilian Okello, a graduate student in the College of Engineering, for "3D-printed Nanolandscape."
Honorable Mention, Graduate Students and Postdocs: Lucille Verster, a graduate student in the College of Engineering, for "Polypropylene Nonwoven."
Honorable Mention, Graduate Students and Postdocs: Yosra Kotb, a graduate student in the College of Engineering, for "Fiery Craters."
Honorable Mention, Graduate Students and Postdocs: Sreekiran Raveendran Pillai, a postdoc in the College of Engineering, for "Ice Tree Under the Night Sky."
First Place, Undergraduate Students: Sydney Andersen, an undergraduate in the College of Sciences, for "Polarized Optical Microscopy of Zinc Chloride from Solution."
Second Place, Undergraduate Students: Ian Mercer, an undergraduate in the College of Engineering, for "Locally Epitaxial Lattice Matching."
Honorable Mention, Undergraduate Students: Courtney Smith, an undergraduate in the College of Natural Resources, for "Parasitoid Wasp Examining a Potential Host."
Video and Interactive
First Place, Faculty and Staff: Jennifer Landin, a faculty member in the College of Sciences, for "Worldwide Serpent Deities…or Whales?"
First Place, Graduate Students and Postdocs: Wen Rivero, a graduate student in the College of Agriculture and Life Sciences, for "Plasma, the Future of Food Safety."
Second Place, Graduate Students and Postdocs: Christopher Brewer, a graduate student in the College of Sciences, for "The Soxhlet Blues."
First Place, Undergraduate Students: Sydney Andersen, an undergraduate in the College of Sciences, for "Crystallization and Melt of a Zinc Chloride Hydrate Crystal."