Faculty and Staff
Where's the Wolf? Enjoying Bucolic Life at the Edge of Campus
Research specialist — and former Wolfpack football player — Kent Passingham makes the correct guess in the latest installment of our contest for NC State employees.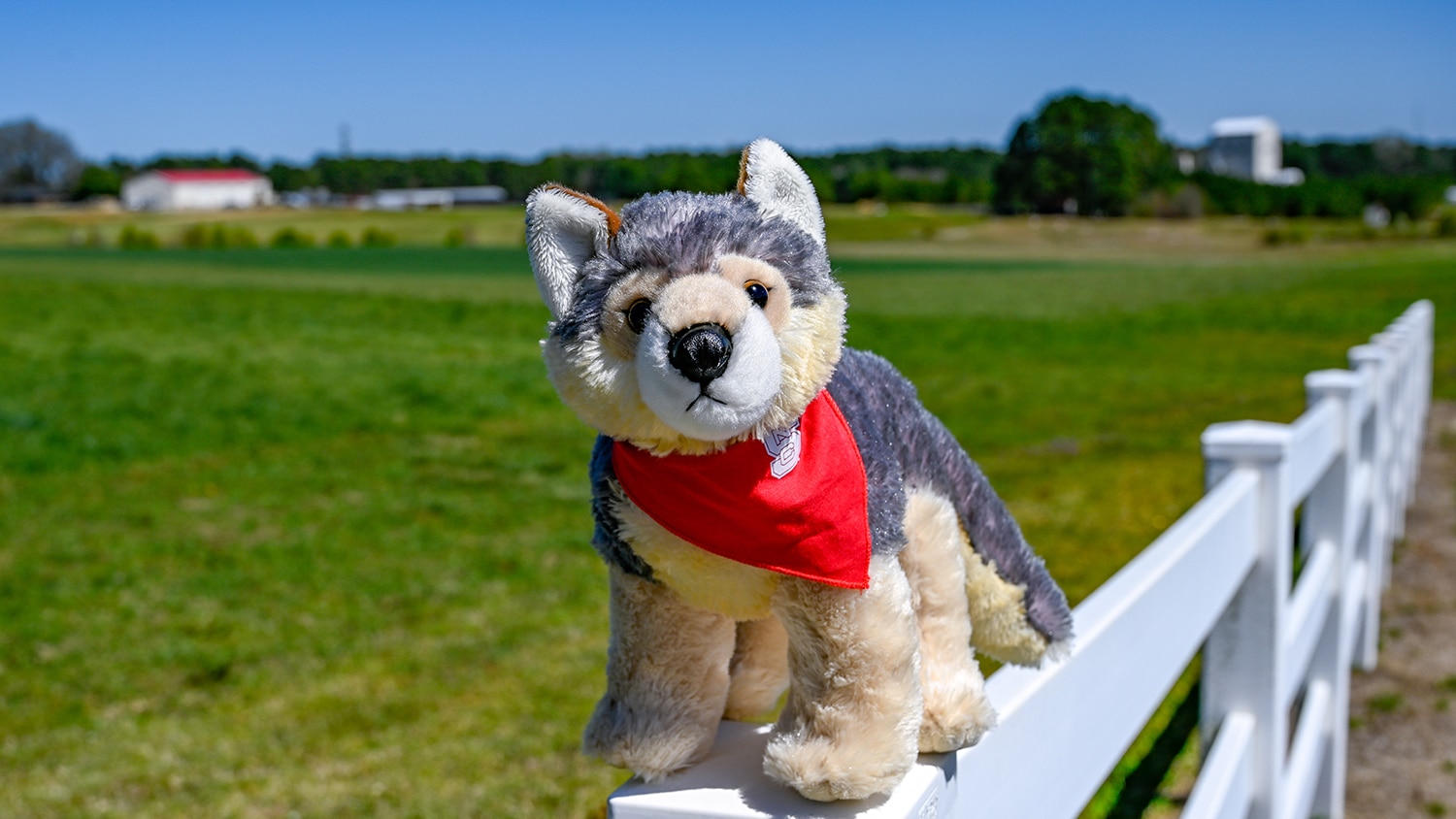 At long last, the mystery of our furry friend's whereabouts has been solved. It's a place Kent Passingham spent a lot of time as an NC State undergraduate: the Lake Wheeler Road Field Laboratory.
Passingham, a zoologic animal medicine research specialist with the College of Veterinary Medicine, says he worked at the Swine Education Unit as a senior studying animal science and returned there to conduct research while working briefly at UNC-Chapel Hill.
He's been an NC State employee for 10 years and his job no longer takes him out to the field laboratory, but, he says, "the Howling Cow Creamery at the Dairy Education Unit gets me back there occasionally."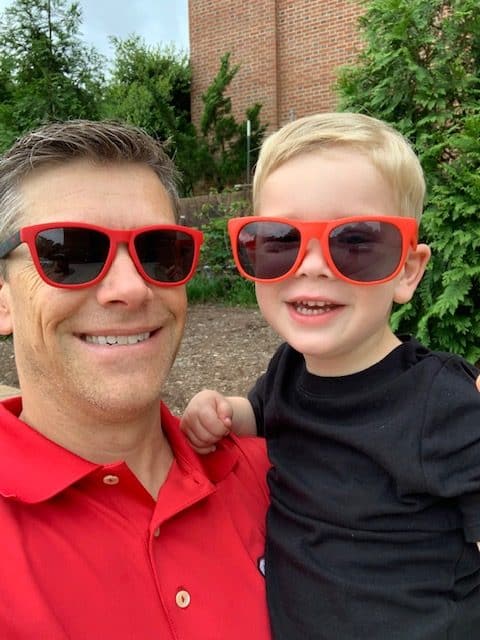 The Lake Wheeler Road Field Laboratory offers nearly 1,500 acres for teaching, research and extension activities, housing everything from the Beef Education Unit to the Turfgrass Field Laboratory. Located near the intersection of Tryon and Lake Wheeler roads, the field lab is one of NC State's three geographic precincts.
If you drive through the area (following the white fence our furry friend is perched upon), you'll forget you're in Raleigh. There are cows grazing in verdant pastures, red-roofed barns, test plots and a state-of-the-art feed mill.
While Passingham remembers his time at the field lab fondly, he says his current job is highly rewarding — for a number of reasons.
"Since I work with an amazing group of students and colleagues at the College of Veterinary Medicine, I am constantly learning new things and new ways of doing things. The atmosphere is perfect."
And he's located right down the road from another of his favorite spots, Carter Finley Stadium.
"When I was at NC State from 1997 to 2001, I was the kicker on the football team," he says. "Nothing beats going out on that field in front of all those fans and playing. I would do it all over again in a heartbeat. Now I love going there with my wife and two kids to pull for the team."
Thanks to all who entered the "Where's the Wolf?" contest. Keep an eye on the Bulletin for the chance to guess our wolf's next location. You never know where he'll turn up.