Campus Life
Relive Wolfpack Welcome Week 2022
New and returning students came together on campus to kick-start the academic year and experience the best NC State has to offer.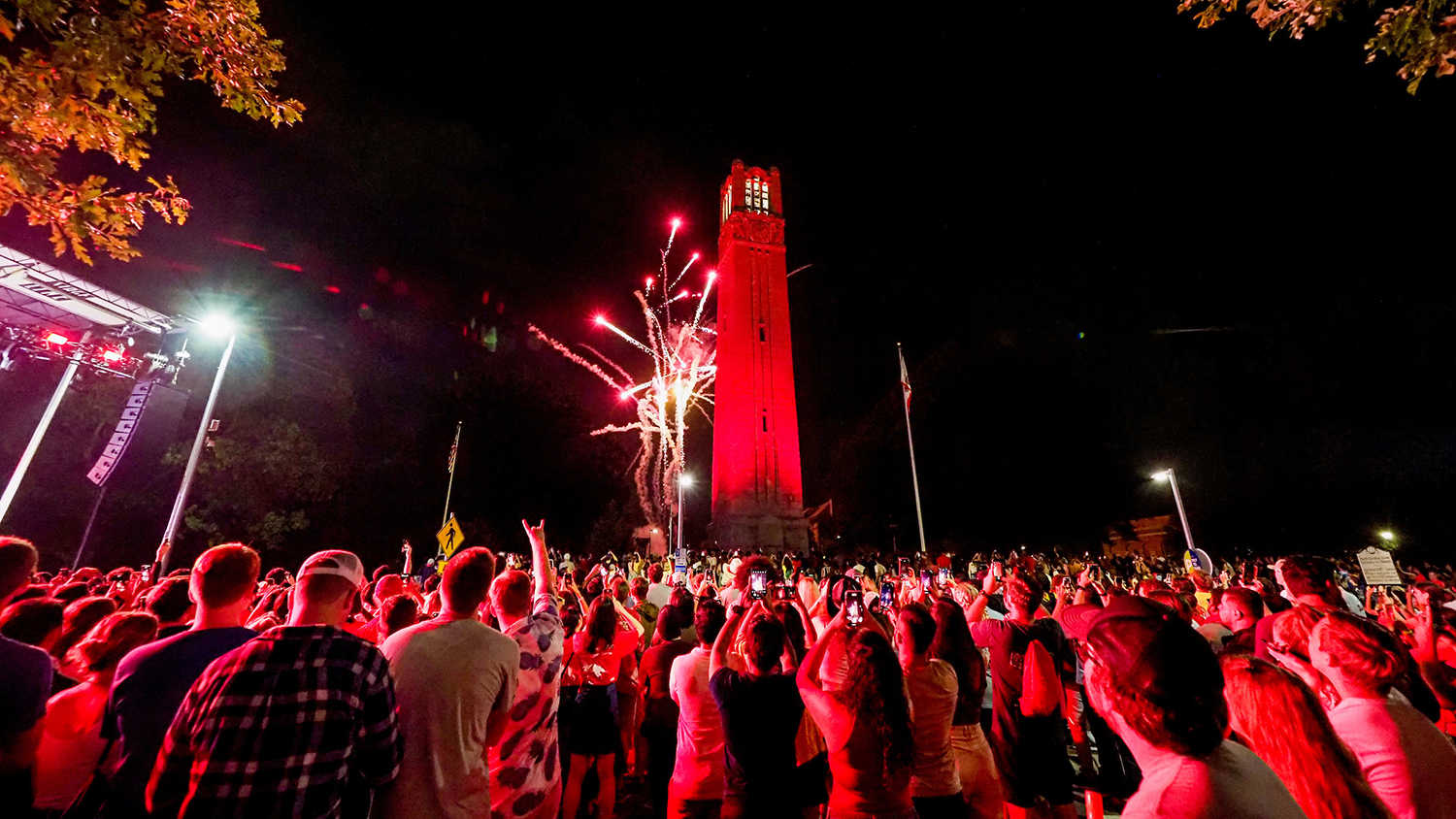 Wolfpack, you've been in the swing of things for more than two weeks now, but we're still reminiscing about your campus debut: Wolfpack Welcome Week.
You dove headfirst into more than 100 events and activities across 10 dizzying days. You explored campus, connected with friends and even celebrated the return of Packapalooza, our daylong street festival, after a two-year hiatus. We wish we could rewind to play it all over again.
Now you've gained a solid foundation to start this academic year off strong, and we're thrilled to have you back.
Here's how your Wolfpack Welcome Week unfolded.
---
You Moved In
Thursday, Aug. 18 – Sunday, Aug. 21: Residence halls opened their doors, and you flooded back to campus to fill our Raleigh home with energy and excitement once again. (Shout out to your friends and family who braved the heat to help you get settled in.)
You Howled at the Moon
Friday, Aug. 19: Calling all night owls (or should we say night wolves?). Wellness and Recreation kicked us off by hosting Moonlight Howl and Run, a 1.6-mile midnight fun run that began at the Belltower and ended with a post-race dance party on the Brickyard.
You Added to Our Legacy
Saturday, Aug. 20: At the Alumni Association's 25th Legacy Luncheon, we invited incoming students and their alumni parents and grandparents to celebrate making NC State a family tradition. Loved ones proudly pinned the newest generation of the Pack with legacy pins during a special ceremony in Reynolds Coliseum.
Something to warm your hearts: Everyone's favorite campus tour guide, Tom Stafford, welcomed his grandson to NC State during the event.
Dr. Tom Stafford '66, former vice chancellor of student affairs, with his son and grandson — three generations of Wolfpackers 🤘🥹 — on Stafford Commons after today's Legacy Luncheon.#NCStateWWW pic.twitter.com/kspMf2cFMe

— NC State Alumni (@NCStateAlumni) August 20, 2022
You Packed Miller Fields for RecFest
Sunday, Aug. 21: Whether you're joining an intramural sports team, hitting our state-of-the-art gym or exploring Lake Raleigh, there are so many ways to lead an active lifestyle on our campus. RecFest is about highlighting them all.
Attendees flocked to Miller Fields to learn about Wellness and Recreation's offerings and spent an evening enjoying giveaways, games, food and entertainment.
You Got a Crash Course on All Things NC State
Sunday, Aug. 21: A cornerstone of Wolfpack Welcome Week, New Student Convocation was the first time our incoming class united as a whole — all 5,601 of them.
The class of 2026 got an introduction to their new university home, heard from community leaders and were handed down some beloved NC State traditions. (Watching a brand-new class sing their alma mater for the first time? Guaranteed goosebumps.)
Students also received red and white tassels to remind them of the finish line four years ahead, and they closed out the gathering by posing for the annual class photo on Stafford Commons.
You Chilled and Grilled With Greek Groups
Tuesday, Aug. 23: NC State's Interfraternity Council and Inter-Residence Council threw a joint welcome-back bash to introduce residents to two of the largest organizations on campus.
You Jammed Out With the Black Students Board
Wednesday, Aug. 24: Back 2 School Jam is an annual celebration hosted by NC State's Black Students Board to welcome students of color to the Wolfpack. Participants got acquainted with campus resources and clubs, then assembled in Stewart Theatre for a student showcase featuring stepping, dancing and other performances.
You Showed Your Respect for the Pack
Thursday, Aug. 25: We're all responsible for making this campus an inclusive environment, and Respect the Pack affirms our commitment. The annual event hosted by Student Government promotes diversity, equity and mutual respect for everyone in our Wolfpack community.
Students, faculty and staff joined in Talley Student Union to pledge unity and respect, then traveled to the Free Expression Tunnel to place their handprints on this year's Respect the Pack mural.
You Found Ways to Get Involved
Friday, Aug. 26: With more than 600 student organizations, there's a group for virtually every interest here — but trying to find your perfect place among them all might feel overwhelming. Enter the Student Involvement Fair.
At the afternoon event, students eager to share their passions took over Stafford Commons. Attendees had the chance to discover new clubs, connect with support services and meet faculty and staff ready to help them navigate campus life.
Come learn about all of the amazing student clubs and organizations we have on @NCState campus. 🎉👏#NCStateWWW pic.twitter.com/pJq2KydYQ4

— NC State Poole College of Management (@NCStatePoole) August 26, 2022
You Hit Hillsborough Street to Celebrate Packapalooza
Saturday, Aug. 27: We ended more than a week of festivities with the ultimate send-off: Packapalooza, NC State's all-day block party and street festival. And we had plenty to celebrate this year, too; the fan-favorite event marked its 10th anniversary and returned to the Wolfpack Welcome Week schedule for the first time since 2019.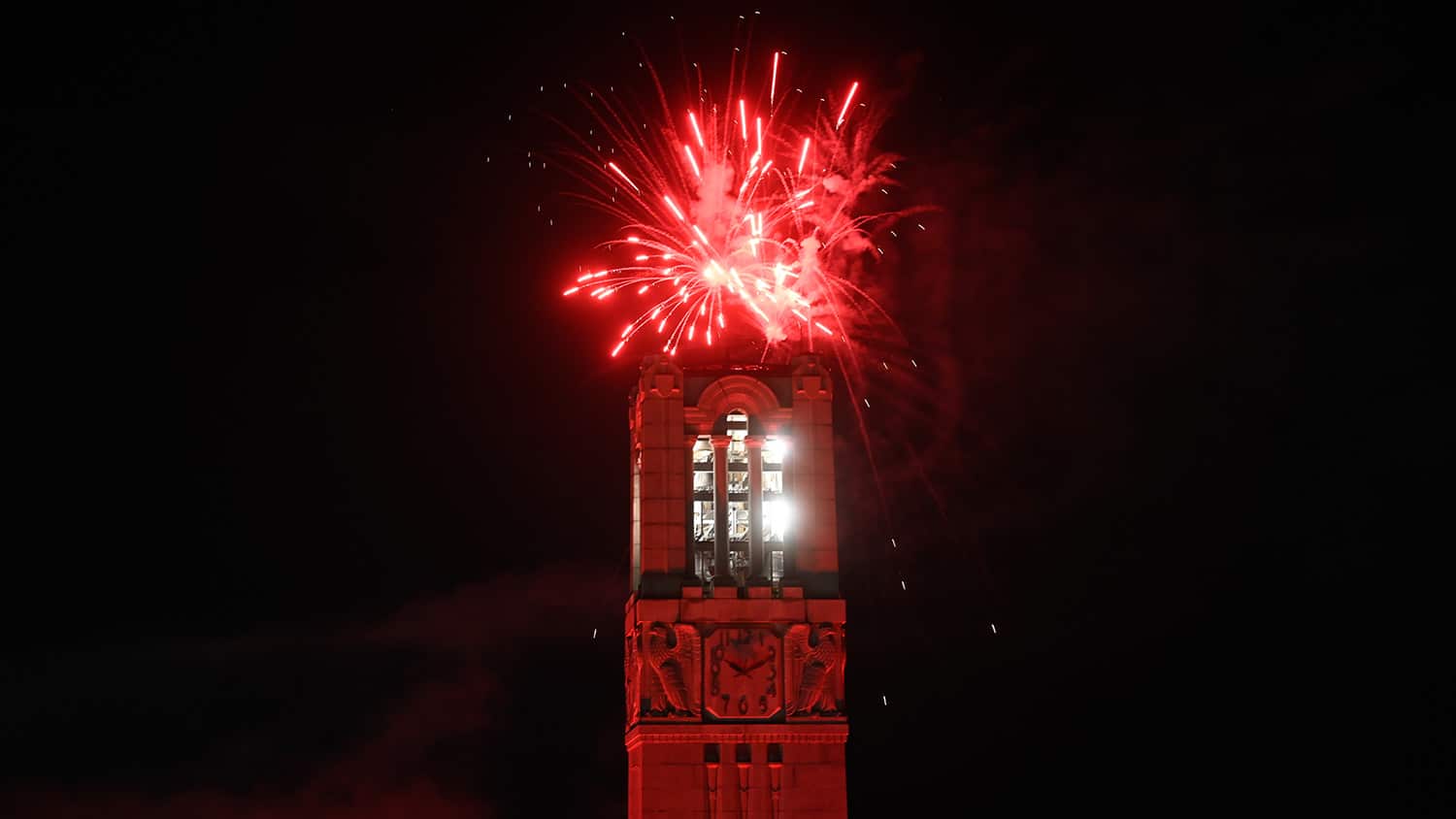 We can't thank you enough for making this Wolfpack Welcome Week spectacular — and bringing your Think and Do spirit back to campus. Same time and place next year?
---