Roots and Representation
Get to know the Native members of our Wolfpack through the music, food and pop culture they love. We hope our student-curated set of recommendations helps you connect with Indigenous cultures.
Throughout this month and all year long, NC State invites the campus community to celebrate and connect with the unique cultures of the Native members of our Wolfpack. Since 1990, Native American Heritage Month has been observed during November to acknowledge Indigenous tribes and nations, and their lasting impacts on the country.
The office of Multicultural Student Affairs (MSA) is leading the university's central efforts to empower Native communities on campus and to showcase their cultures and traditions through a theme of roots and representation.
"Our roots are our ancestors and our people."
Understanding, culture and community all start at the roots. They are the history we carry with us. For Indigenous people, their roots are central to who they are and who they hope to become. NC State's Native students say it's important to them to connect with their past and where they come from, so they can understand the opportunities their ancestors gave them and be better versions of themselves.
"Roots are so important in many Indigenous communities across the world, not just the U.S. Our roots are our ancestors and our people," says Lee Chavis-Tartaglia, a member of the Lumbee Tribe of North Carolina and a mentor for Native Space, a living and learning village for Native students at NC State. "They are our kin, who do not have to be blood-related."
MSA's theme of roots and representation is meant to reflect the deep cultural roots of Indigenous tribes and nations as they manifest in today's society. Native communities have rich cultures that can be honored year-round, yet they also are filled with people whose lives are similar to those in other cultures we may be more familiar with.
"It is all founded and nourished by the roots — the knowing and showcasing of history and our ancestors. Representation is carried through by us, our children and the voices of allies," says McKenzie Cummings, president of the American Indian Science and Engineering Society (AISES) and a member of the Lumbee Tribe. "It is up to us to represent and not let our roots die. We are a part of history."
To help you connect with the Native cultures represented on our campus, we collaborated with MSA and Native student leaders from AISES, Native American Student Association (NASA), Native Space and Phi Sigma Nu to assemble a list of recommended music, foods, media and other elements of culture stemming from Native roots.
Music To Explore
From traditional flute music to Native-made classics, our Roots and Representation playlist on Spotify has it all. Listen to a few of the favorite songs some of our Native students selected.
Food To Try
Breaking bread together can be a moment of unity and connection for many communities, and especially for Indigenous people who consider food a sacred gift. When asked what food is never missing from a family get-together, the resounding answer was corn — in many forms.
Corn can be found at almost all Native community gatherings, from simple sweet corn to cornbread. Chicken and pastry is another commonly shared favorite. Here are a few other choice dishes:
Collards are leafy greens that can be cooked in a variety of ways. One popular way to enjoy them is topped with chowchow, another gathering must-have.
Navajo tacos are just like other tacos, except fry bread is used to hold the fillings instead of a tortilla. Despite its complicated history, fry bread is still enjoyed by many Native communities.
If you're looking for a tasty bread dish, consider fried cornbread or flour bread — both dishes are different from fry bread and come highly recommended.
Field peas, also known as black-eyed peas, peas and beans, turnips and rutabaga are a few other suggested regional favorites.
Media To Watch
For some of our students, it still feels like mainstream media has a long way to go before there is accurate Native representation. "Native people look different from what movies depict a lot of times," says Honiah Adria Locklear, president of NASA and member of the Lumbee Tribe. "We aren't some ancient myth or a costume character, but rather actual people who live and work around you."
Despite this, our students agreed that if there is one show to watch to see true Native representation, it's Reservation Dogs, a comedy heading into its third season. The Native-made hit TV show does representation well on and off screen — every writer, director and series regular on the show is Indigenous.
Students also suggest adding Smoke Signals, a 1998 coming-of-age story, and Wind River, a 2017 crime film, to your watch lists. If documentaries are of more interest, Bring Her Home and Somebody's Daughter address present day issues surrounding Indigenous women and communities.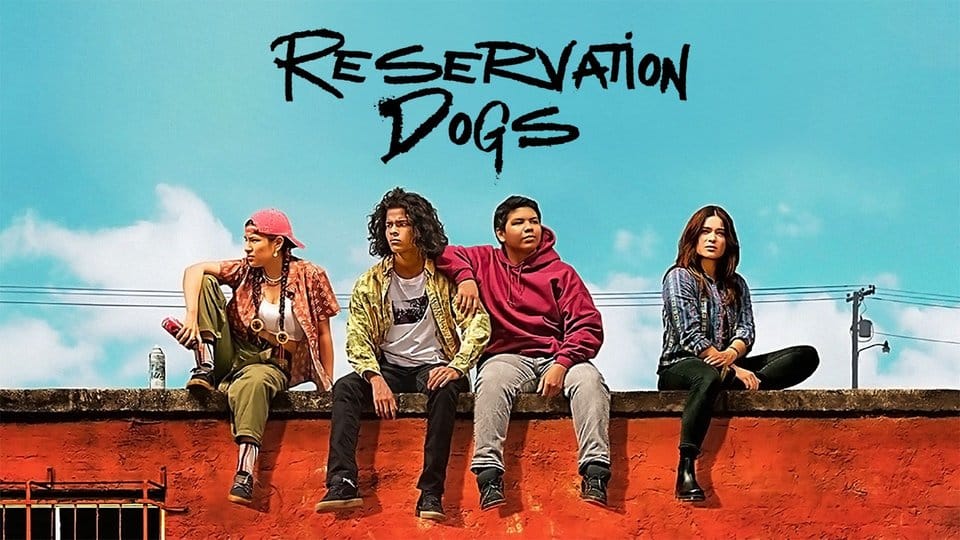 Events To Attend
On campus, Native American Heritage Month will kick off with a tabling event meant to bring Native students, faculty and staff together on Tuesday, Nov. 1, at noon in Talley Student Union. MSA, its campus partners and Native student organizations have a variety of events planned for the ensuing month, including the widely anticipated Chat n Chew, an event offered for many of the history and heritage months celebrated at NC State.
The broader Raleigh community can look forward to the North Carolina Museum of History's annual American Indian Heritage Celebration, scheduled for Nov. 19, 2022. This year's event will focus on visibility and will feature a daylong festival with presentations, demonstrations and performances by Indigenous groups from across North Carolina.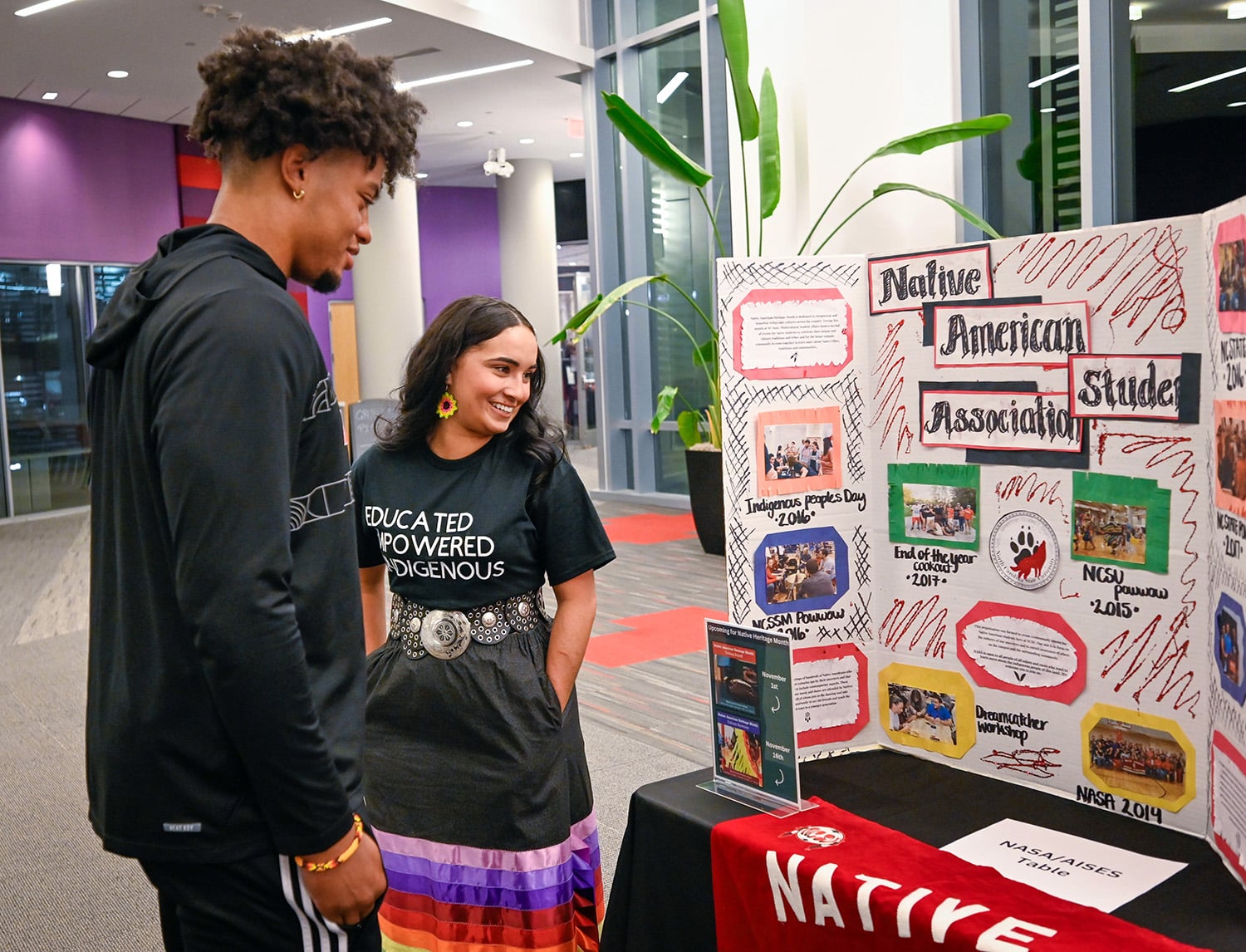 ---
To honor this month's theme of Native roots and representation, we invite you to reflect on your roots and learn more about the Native cultures that shaped and stewarded the lands we know today as the United States.
"Being intentional about reconnecting to my own roots and who I am allows me to understand myself better, along with others around me," says Nathan Campbell, president of Phi Sigma Nu and member of the Lumbee and Waccamaw Siouan Indian Tribes.
"During Native American Heritage Month, I encourage everyone to take a step back and look at their roots as they learn about Native cultures. All of us may not have the same background, but we all have somewhere and someone we come from. Connecting with that allows us to become better people."