Enriching the Human Experience
Researchers, Students Map the Abstract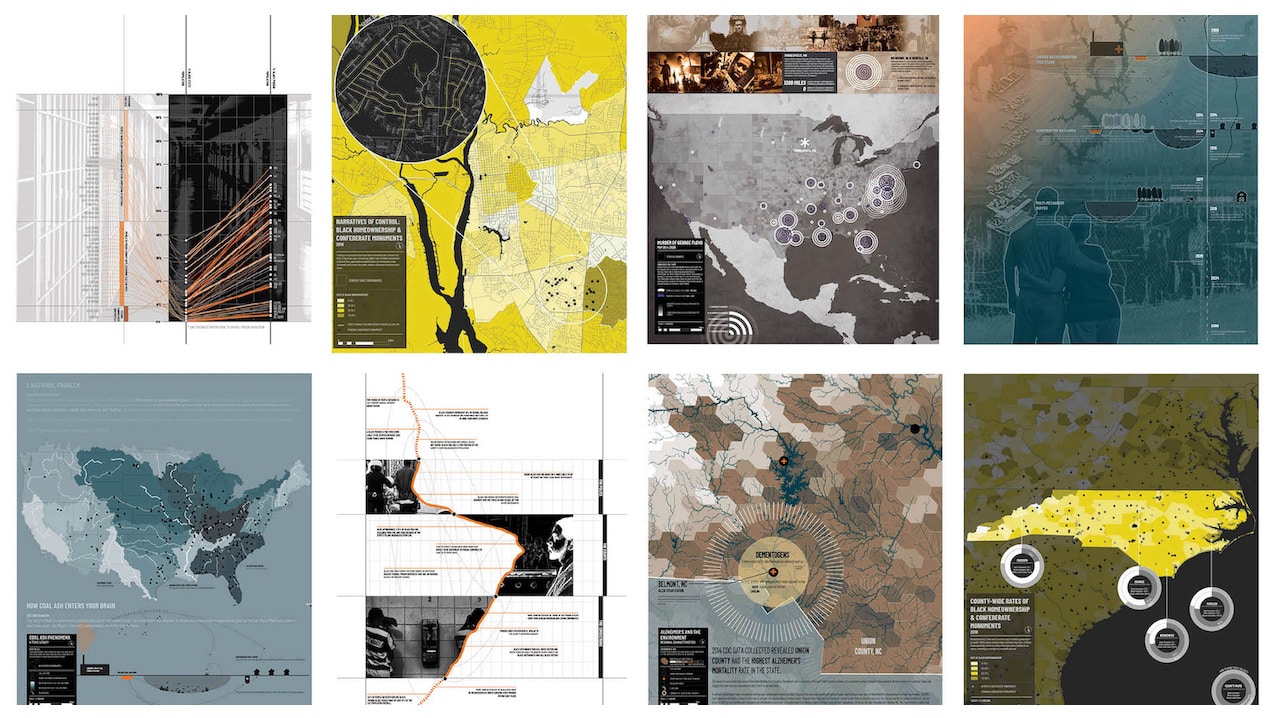 Mapping is a critical research tool for two professors in the College of Design. Sara Queen, associate professor of architecture, and Tania Allen, associate professor of media arts, design and technology, use maps to visualize how systems of oppression impact communities and neighborhoods across generations. 
Students in their DIY Cartography course have examined how the mass incarceration, access to education and health disparities are related to societies' built environments.
Queen, Allen and their students spoke in November at Coffee & Viz, an event hosted by the NC State University Libraries during which researchers present their work in visualization.