Campus Life
Take Part in Asian Pacific Islander South Asian American Heritage Month
Coordinated by Multicultural Student Affairs, NC State's four-week celebration of our expansive Asian American community starts today — and is open to everyone.
From Mar. 15 to Apr. 15, NC State celebrates Asian Pacific Islander South Asian American (APISAA) Heritage Month — our preferred name for the national observation of Asian/Pacific American Heritage Month. (While that commemoration takes place in May, we move the date forward to make sure everyone in our campus community can come together before graduation.)
Events throughout the month are coordinated by Multicultural Student Affairs (MSA) and the many APISAA student organizations at NC State. The throughline for this year's celebration is "Unity Within Diversity," echoing the name and motto of NC State's South Asian American Association for students, EKTAA, which means "unity" in Hindi.
Below, you can learn more about the month, the breadth of cultures it honors, and how you can get involved this spring — and all year round.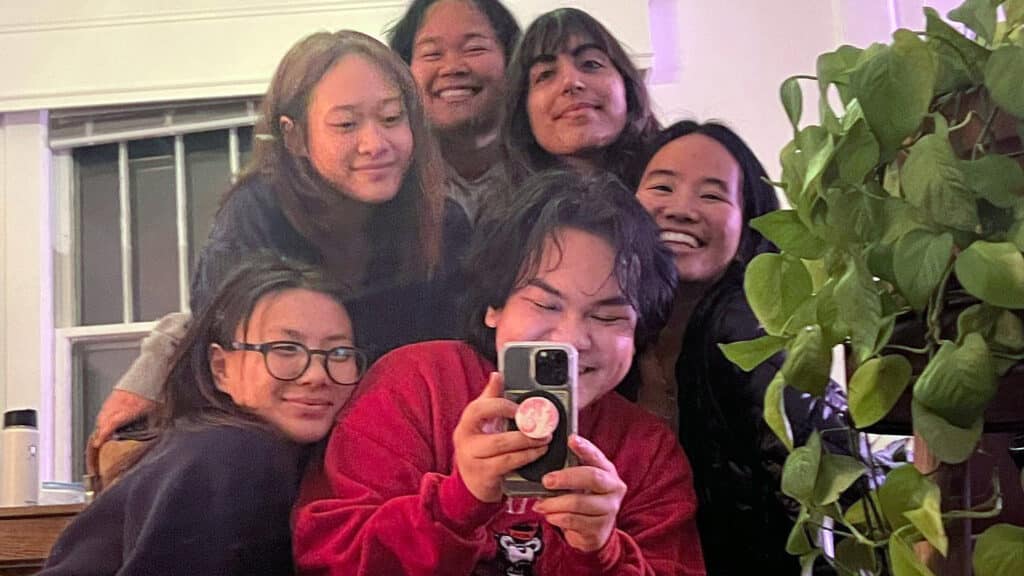 What is Asian Pacific Islander South Asian American Heritage Month?
Asian/Pacific American Heritage Month is observed throughout the United States to recognize the contributions and culture of the diaspora from the continent of Asia and the Pacific Islands of Melanesia, Micronesia and Polynesia. It was officially proclaimed as "Asian/Pacific American Heritage Week" in 1979 and expanded to the full month of May in 1992.
The choice of May is symbolic: The first Japanese immigrants arrived in the United States on May 7, 1843, and the national transcontinental railroad — built predominantly by Chinese immigrants — was completed on May 10, 1869. At NC State, the month is celebrated six weeks earlier, before the last day of classes and commencement.
How do I get involved?
The month begins with a public kickoff event in the second-floor lobby of Talley Student Union on Mar. 20. All are welcome, so this is a wonderful opportunity to connect with APISAA student organizations and the wider community at NC State.
Starting Mar. 23, NC State University Libraries will present its Immersive Asian & Asian American Historical Timeline in the visualization studio within the D.H. Hill Jr. Library. Developed by Victor Betts, student success librarian for Special Collections, the exhibit highlights the history, stories and accomplishments of our Asian communities on campus. The image-rich timeline will be on display every Monday and Thursday afternoon during APISAA Heritage Month.
It will evoke some really good conversation about changing the narrative … and what we want to see from NC State.
On Friday, Mar. 24 at 1 p.m., you can also watch the Libraries' YouTube channel for a livestream "unboxing" of archival documents related to the lives of APISAA people at NC State. Betts will be joined by Kyung Hee Ha, assistant professor in the Department of Foreign Languages and Literature, to uncover key stories from the university's past.
There's also a Chat and Chew planned for Mar. 30: "We're going to have spokespeople from the various Asian organizations at NC State come in and speak about their unique cultures and the different issues they may face in the United States and their own countries," says Esha Bhatnagar, a junior majoring in human biology and minoring in psychology who serves as the president of two APISAA student organizations. "Hopefully, it will evoke a really productive conversation about changing the narrative toward Asian Americans, how we can all work toward that, and what we want to see from NC State in the future as students here."
Why does NC State call it Asian Pacific Islander South Asian American Heritage Month?
The short answer is we prefer names that are as encompassing as possible. The Wolfpack is home to a wealth of different cultures and identities, and it's vital that they feel acknowledged and included in our campus celebrations.
Elsewhere, you may see the extended Asian community referred to as "Asian American and Pacific Islanders" (AAPI) or "Asian Pacific Islander Desi Americans" (APIDA). The word "Desi" is often used to refer to people, practices and things that originated from the Indian subcontinent, but the term is contested and has negative connotations for some. For this reason, our community at NC State chooses not to use it.
The Asia-Pacific region is home to nearly 50 countries and more than 4 billion people — or roughly two-thirds of the world's population. In the United States, some 20.6 million people identify as Asian, Native Hawaiian or Other Pacific Islander alone, according to the most recent census. The Census Bureau publishes data for nearly two dozen different groups under that umbrella — from Bangladeshi to Vietnamese — but even those groups don't come close to capturing the richness and complexity of Asian identity.
Even though we have these differences, it unifies us under this one label that we are Asian.
"Both Esha and I are Indian, but Esha's family is from Rajasthan and my family's from Bihar," says Abhishek Singh, a junior majoring in molecular and cellular developmental biology and co-president of EKTAA. "So, Esha's family speaks Marwari, and my family speaks Bhojpuri. Even within India itself, it's so diverse, so imagine looking at South Asia, how diverse it is. And then looking at Asia as a whole, with so many cultures, languages, religions. And even though we have these differences, it unifies us under this one label that we are Asian, and that we just represent so many cultures."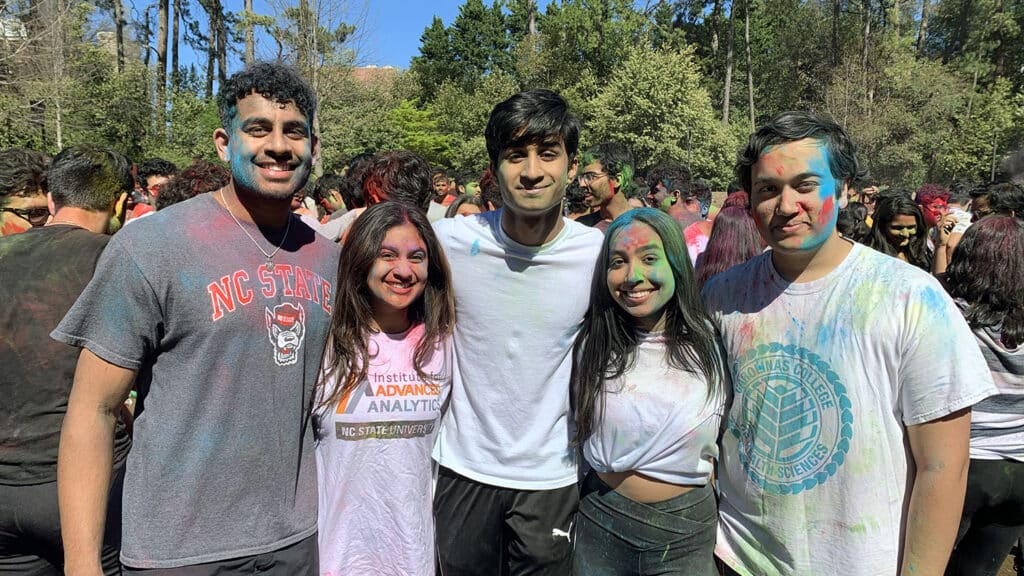 How can I stay involved?
Multicultural Student Affairs coordinates several key heritage months at NC State — including Latinx Heritage Month and Native American Heritage Month — and offers programming, initiatives and support to the wider NC State community throughout the year. Students can also find community at the African American Cultural Center, the LGBTQ Pride Center and the Women's Center.
You can also connect with more than two dozen Asian-centered student organizations — from dedicated fraternities and sororities to Bollywood-fusion dance teams and associations for specific nationalities.
The student organizations involved in APISAA Heritage Month include:
"With APISAA Heritage Month, we're really trying to rewrite how we're viewed by others, especially here in America as Asian Americans," says Singh. "We have our own stories, and we have such a rich culture that we like to share with others."