UNC Board of Governors Approves, Reappoints Members to NC State Board of Trustees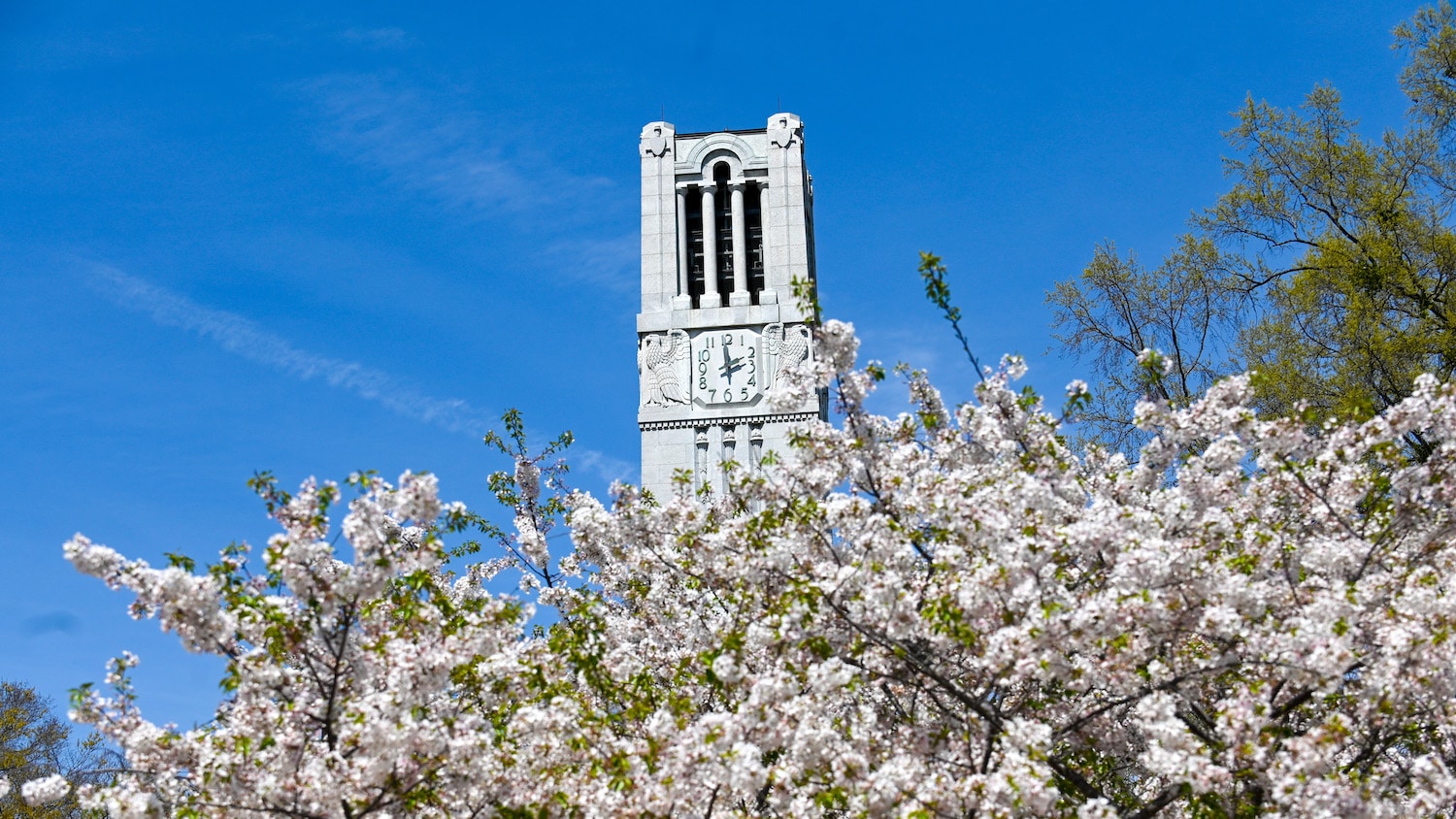 On May 25, 2023, the UNC System Board of Governors approved three new members to the NC State University Board of Trustees, and reappointed one trustee to another full term.
NC State Chancellor Randy Woodson greeted the news with enthusiasm. "We are fortunate to have this breadth of experience and diverse insight on the board," Chancellor Woodson said. "I look forward to welcoming them at their first Board of Trustees meeting in July."
The board members and their brief biographies are listed below.
New Board Members
Derick S. Close is chairman and CEO of Springs Creative, a diversified private textile and creative service business in South Carolina. Close serves as the chairman of Springsteen Capital and the Kappa Alpha Order Educational Foundation. He also serves on the executive board of the Springs Companies, the Carolina Regional Business Authority, the Charlotte Regional YMCA Board, the UNC Global Board, the Executive Committee Palmetto Business Forum, the North Carolina Executive Leadership Group and the South Carolina Chamber. He is also the CEO of YPO Gold. Close formerly served on the NC State University Board of Trustees and the Johnson & Wales University Board of Trustees, and as a member of the UNC System Board of Governors. He was also a board member and past president of the North Carolina Textile Foundation. Close is a past partner in the Carolina Panthers (NFL football) and a current partner in the Winston-Salem Dash (AAA baseball). Close graduated with a B.S. in textile management from NC State and earned an MBA from UNC-Chapel Hill's Kenan-Flagler Business School.
Ghazale Johnston is the founder and principal of Joon Solutions. Previously she served as chief operating officer for Daymaker, and she worked for 20 years at Accenture as a partner and managing director in the financial services practice. Johnston earned her B.S. in textile and apparel management and her B.A. in multidisciplinary studies with a minor in Spanish from NC State. In addition to serving as chair of the NC State University Foundation Board, she is on the Leadership Council of Wolfpack Women in Philanthropy and is a member of the Alumni Association and the Wolfpack Investor Network. While attending NC State, Johnston was a member of Zeta Tau Alpha sorority and president of the Panhellenic Association. She served as the student speaker at fall commencement in 1996. In 2016, Johnston created the Johnston Family Scholarship, which supports outstanding freshmen who display strong leadership skills, demonstrate financial need and are members of an underrepresented group. She has also funded an endowment for the Student Emergency Fund and has set up an additional fund to support the College of Humanities and Social Sciences in enhancing diversity through its recruitment, retention and support efforts.
David M. Powers is the managing principal of Powers Strategies LLC, a full-service government relations firm in Raleigh, North Carolina. He has been involved in the political arena and at the highest levels of corporate government affairs. Powers spent over 20 years managing public affairs for Reynolds American, eight of those at the helm of the company's state government relations efforts. After retiring from Reynolds American in 2015, Powers joined the Winston-Salem law firm of Womble Carlyle Sandridge & Rice as the senior government relations consultant before venturing out to form his own public affairs firm in 2017. He is a member of the United States Business Associates, an organization of committed business and public affairs executives who work to foster stronger ties with European countries through spirited engagement with European business leaders on issues relating to education, commerce and public affairs. In 2011 the North Carolina General Assembly appointed Powers to serve on the UNC System Board of Governors, and he was reappointed to serve in that capacity in 2015 and 2019. His current term will end in June 2023. During his time on the Board of Governors, he served as chair of the Committee on University Governance and the Committee on Strategic Initiatives. Powers graduated from NC State with a bachelor's degree in economics and earned an MBA from Campbell University.
Reappointed Board Member
Edwin J. Stack is vice president of administration and development for Jarrett Bay Boatworks in Beaufort, North Carolina. He was previously the associate executive director of the NC State Student Aid Association, where he worked for 16 years. As vice president of the Alumni Association Board of Directors, Stack has served as its representative on the NC State University Foundation Board and on the NC State University Investment Fund Board. He graduated from NC State's College of Textiles (now the Wilson College of Textiles) with a B.S. in textile apparel and management, and he served two terms as student body president from 1990 to 1992. Stack is currently on the Board of Trustees at NC State and served as chair of the Audit, Risk Management and Finance Committee, and previously as chair of the Buildings and Property Committee.