Enriching the Human Experience
Linguistic Research Team Preserves Local Dialects and Culture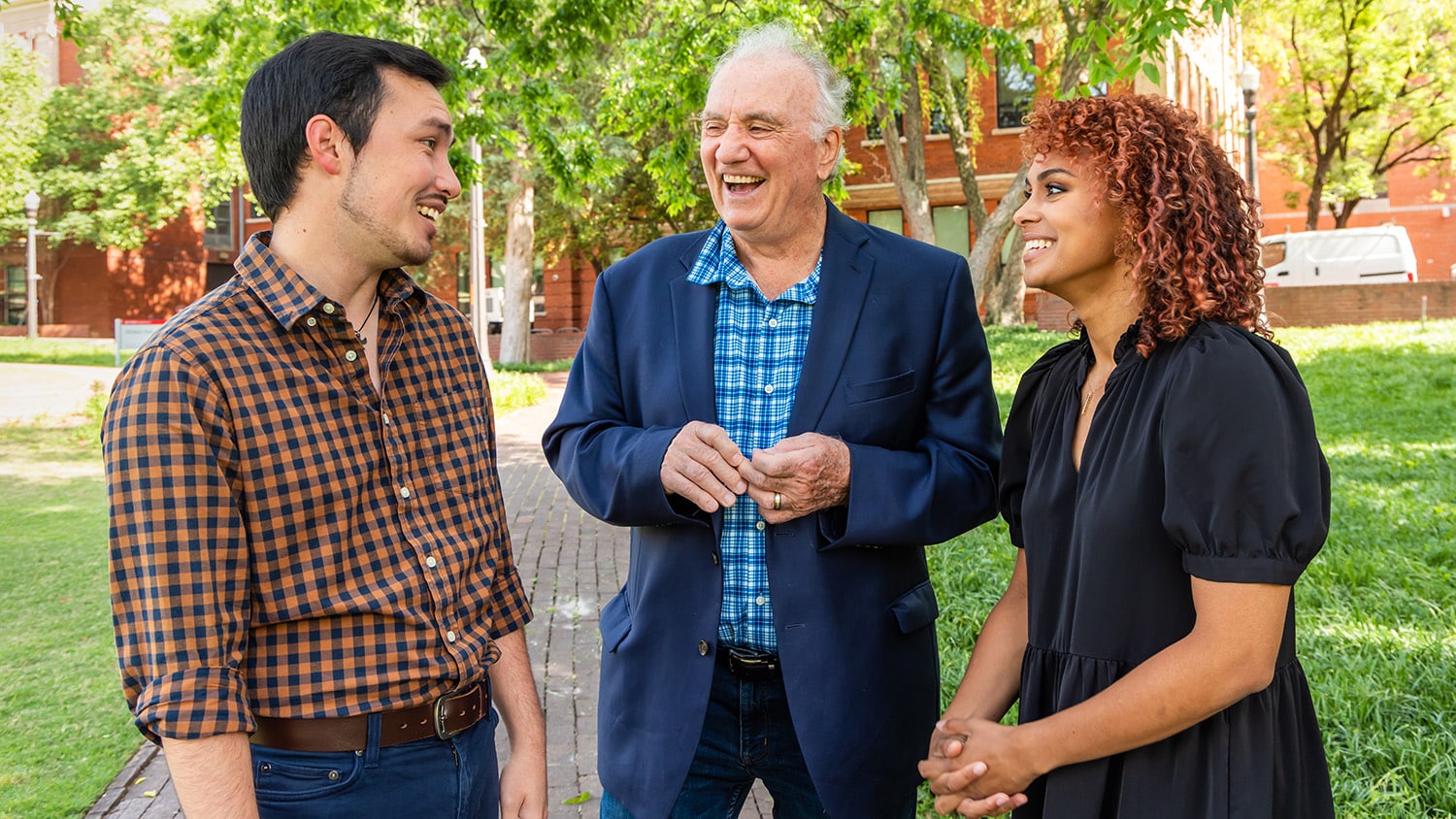 Studying how people speak requires talking to a lot of people — and Walt Wolfram loves talking to people.
Wolfram, the William C. Friday Distinguished University Professor in NC State's College of Humanities and Social Sciences, is a leading linguist who's dedicated his career to studying language evolution and helping communities document their culture. He established the principle of linguistic gratuity — giving back to communities and residents who participate in research.
"My greatest privilege in life is that I love what I do, and that's why I'm still here," Wolfram said. "I love getting out and meeting people. I'm not exactly an introvert."
For the past 30 years, Wolfram has led the Language and Life Project, in which researchers work alongside residents to study and preserve their language and culture. Wolfram and his team do something for each community in thanks. Examples include documentaries about dialects spoken by Lumbee Indians and African Americans and classes in the Outer Banks, to name a few.
My greatest privilege in life is that I love what I do.
Now, Wolfram and his team are studying language evolution in Chatham County, just west of NC State's home in Raleigh. A historically rural area, Chatham County is on the fast track for significant growth. Several businesses — including silicone carbide chip manufacturer Wolfspeed, an NC State spinoff, and electric car company VinFast — are building offices in the area. The county's urbanization means a change in how language is spoken there.
"Chatham County is transitioning rapidly from a farm community to a sort of suburb," Wolfram said. "We interview people of different generations. Once you reach puberty, you don't change a lot of your dialect that much. A person who's 90 years old will give us a picture of what language was like 80 years ago or so, and a person who's 20 will give us a picture of what the language is like today."
Brody McCurdy, a research associate on Wolfram's team, studied linguistics while earning his master's degree in English in 2022. He's now working on "Voices of Chatham County," an oral history and documentary exploring the county's culture.
"We're able to capture Chatham County on the precipice of this ginormous change," McCurdy said.
We're able to capture Chatham County on the precipice of this ginormous change.
Researchers collect data by conducting sociolinguistic interviews — speaking with subjects of different ages, races and backgrounds. When researchers study pronunciation, word usage or sound waves, it doesn't matter what these subjects talk about, as long as they talk enough to give adequate data to analyze. People often love sharing stories about their homes and histories. That goes hand-in-hand with the purpose of the oral history.
"Since we don't care about the topic of conversation, it fits very well with things that these community members care about: preserving their history as this old farming community dies and a new community takes its place," Wolfram said. The media Wolfram's team produces will be presented at the Chatham Historical Museum.
Lydia Elrod, a video producer on the team, received her master's in English from NC State in 2022 and won the College of Humanities and Social Studies' Graduate Capstone Project Award for her documentary "Cherry Town Road." The film features a historically all-Black community in Columbus County, North Carolina.
It's important for Elrod to give a voice to people who are a part of research, who share their time and stories so their language can be studied.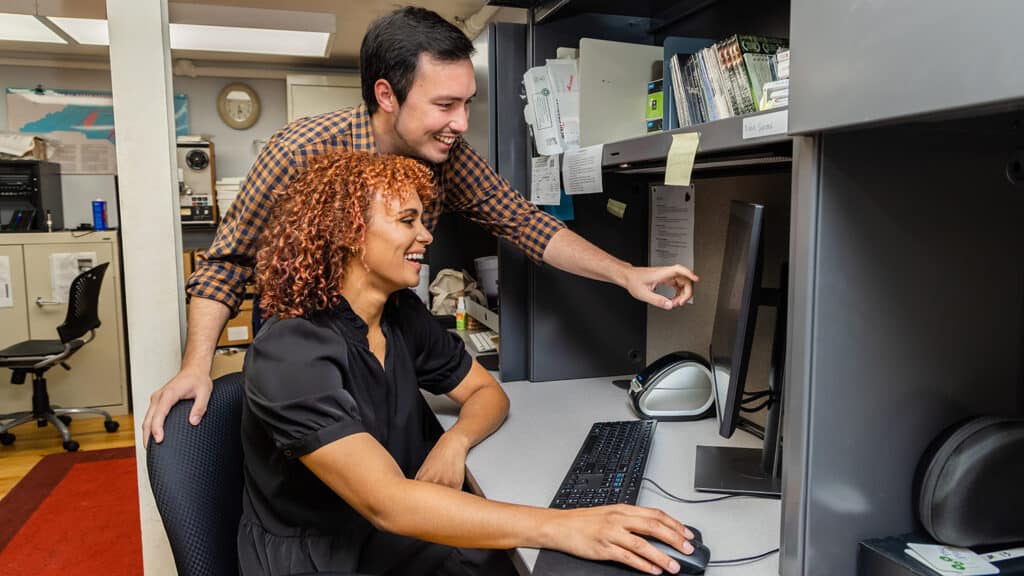 "I enjoy putting faces to topics that are often written about in academic articles, things that aren't necessarily accessible to the general public," Elrod said. "To me, it's important to be able to humanize academia."
She sees "Voices of Chatham County" not just as a tool for cultural preservation, but as a tool that can help newcomers join the community.
"As an outsider, you don't automatically understand the richness of their culture and what they have to offer," Elrod said. "Hopefully this documentary preserves that."
It's important to be able to humanize academia.
McCurdy added: "One of the ways I envision this project being useful to the community is to preserve the Chatham at this moment and to help anyone who moves into the county and who wants to learn more about their new home and the history, the people, the culture, the arts, the music."
Above all, Wolfram's research and engagement put individuals before data. As the team works in Chatham County, a series about African American language, "Talking Black in America," is airing on PBS, educating the public about African Americans' impact on American culture. On Ocracoke Island, in the Outer Banks, Wolfram hosts spring break classes for middle schoolers to learn about their unique dialects. These types of projects go beyond theoretical research: It's active academia.
"It's never research for the sake of research," McCurdy said. "It's about understanding how language works and giving back that knowledge. Walt always says, 'If you have knowledge, it's worth sharing.' We put the people we're talking to first and make them the most important part of our work."