Faculty and Staff
NC State Names New Vice Provost for Global Engagement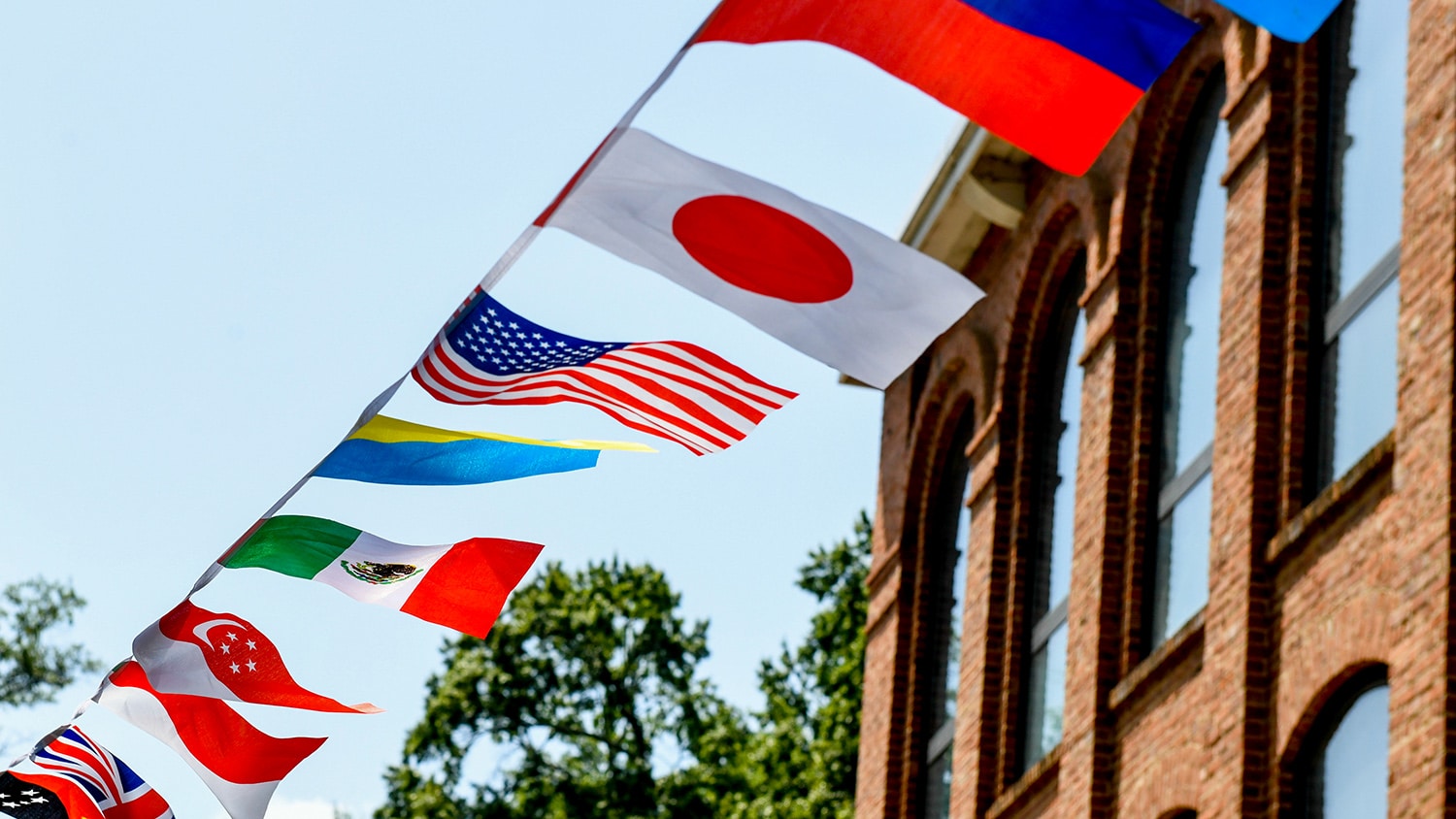 Amy Conger has been named vice provost for Global Engagement at North Carolina State University following an international search. Her appointment becomes effective October 31. NC State Executive Vice Chancellor and Provost Warwick Arden announced the appointment today.
"Amy will help continue shaping the Office of Global Engagement as a leader among higher education institutions by embracing international scholarship, research and partnerships," said Arden. "With more than 25 years of experience in the field, she is a proven leader with an innovative vision for NC State's global future"
Conger currently serves as managing director of the University of Michigan's Center for Global Health Equity, which she also helped launch. There, she leads the design and growth of a new, interdisciplinary center focused on collaborative research and capacity sharing in low-income countries. Conger also provides stewardship for major gifts, develops guiding policies and operations, and oversees cross-campus funding programs for faculty, staff, students and global collaborators.
She has also cultivated international partnerships within the higher education, nonprofit and government sectors in China, Ghana, India, and Kenya, designed experiential learning programs for students in cooperation with faculty and international partner campuses and field sites, and focused on interdisciplinary research teams and reciprocal learning.
Previously, Conger was associate vice provost and director of global engagement at the University of Michigan. During her eight years in this position, she was responsible for raising the profile of the university's international initiatives and creating an environment where all faculty, staff and students could pursue global learning and scholarship. She spearheaded initiatives to address the uneven distribution of resources for international programs across academic units, and helped to reduce barriers to global activities within the university community.
"As NC State looks to the future, new models of internationalization will require more programs that cross disciplinary boundaries, coalesce around critical global challenges, and leverage additional funding pathways that include philanthropy and alumni engagement," said Conger. "I look forward to working with everyone in the Office of Global Engagement to shape an inclusive and creative international vision in alignment with Wolfpack 2030: Powering the Extraordinary.
Conger is a member of the Association of International Education Administrators, the NAFSA (Association of International Educators) Trainer Corps, the Institute for International Education Graduate Learning Overseas Advisory Group, the Fulbright National Screening Committee, and the National Security Education Program Boren Scholarship Review Panel.
She earned a Bachelor of Science in art and design, as well as a Master of Arts in applied English linguistics, with a certification in teaching English as a foreign language from the University of Wisconsin – Madison. Conger earned a Ph.D. in higher education and public policy from the University of Michigan.
"I also want to thank Interim Vice Provost Heidi Hobbs immensely for her leadership of the unit since August of last year," said Arden. "Heidi's dedication to the Office of Global Engagement gives us great momentum toward the future."