Campus Life
Summer Construction Underway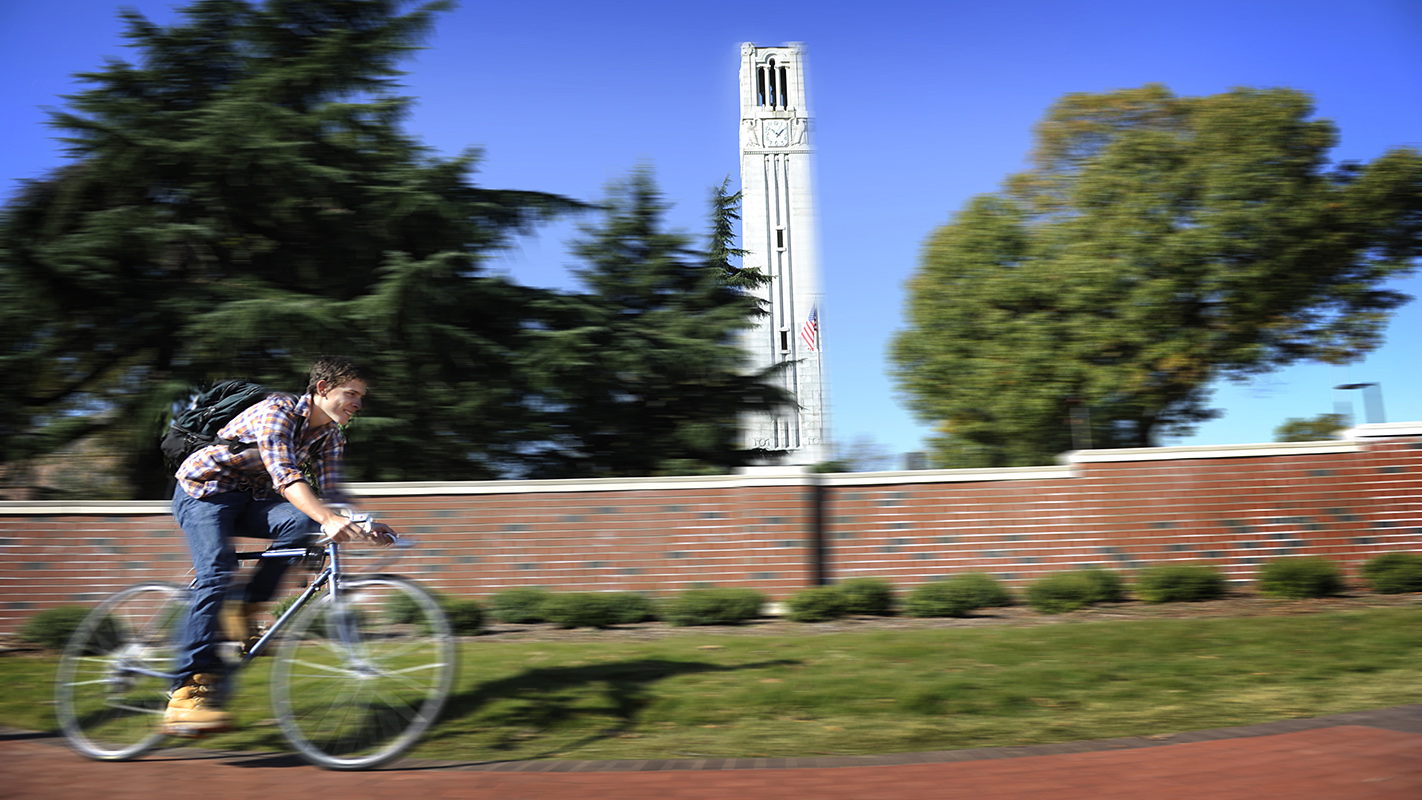 The annual summer ritual has begun—when the students move out, the heavy construction equipment moves in.
Several major construction projects are underway around campus that may make it more challenging for us year-round residents to get from one place to the other. Several road closings related to those projects have already had an impact on traffic.
Some projects are ramping up—the Reynolds Coliseum renovation, the Gregg Museum renovation, the Carmichael Gym locker room renovation project and The StateView Hotel construction—as others come to an end—the Talley Student Union and the Close-King Indoor Practice Facility near Carter-Finley Stadium.
Raleigh and NC State are jointly installing a water re-use line along Main Campus Drive on Centennial Campus, a project that will last through October and may close traffic to just one lane during parts of the installation.
The Reynolds project will close about 60 percent of the Jeter parking bays adjacent to the coliseum. A stairwell renovation at Lee Residence Hall has closed the entire "C" parking lot next to the dormitory through August, but faculty and staff are advised that vehicles with "C" permits are allowed to park in student spaces over the summer.
A temporary sewer line is running from the manhole near Talley, across East Cates Avenue and next to Derr Track where it connects to another manhole on the Derr Track side of Morrill Drive. There is one-lane traffic in both directions at the three-way intersection and the right turn lanes are closed.
Work is expected to last three weeks, with some traffic delays expected at the intersection. Bus schedules in that area will not be affected.
Just off campus, the North Carolina Department of Transportation is replacing all the wooden traffic signal poles at the Morrill Drive-Avent Ferry Road-Western Boulevard intersection with metal poles, a project that will take approximately three weeks and cause periodic traffic delays to vehicles entering campus.
Along Hillsborough Street, the Stanhope Apartments and Condominiums will be open by the beginning of the fall semester and the Aloft Hotel across from the Belltower will open this fall.