Research and Innovation
Guiding Ideas from the Research Lab to the Business World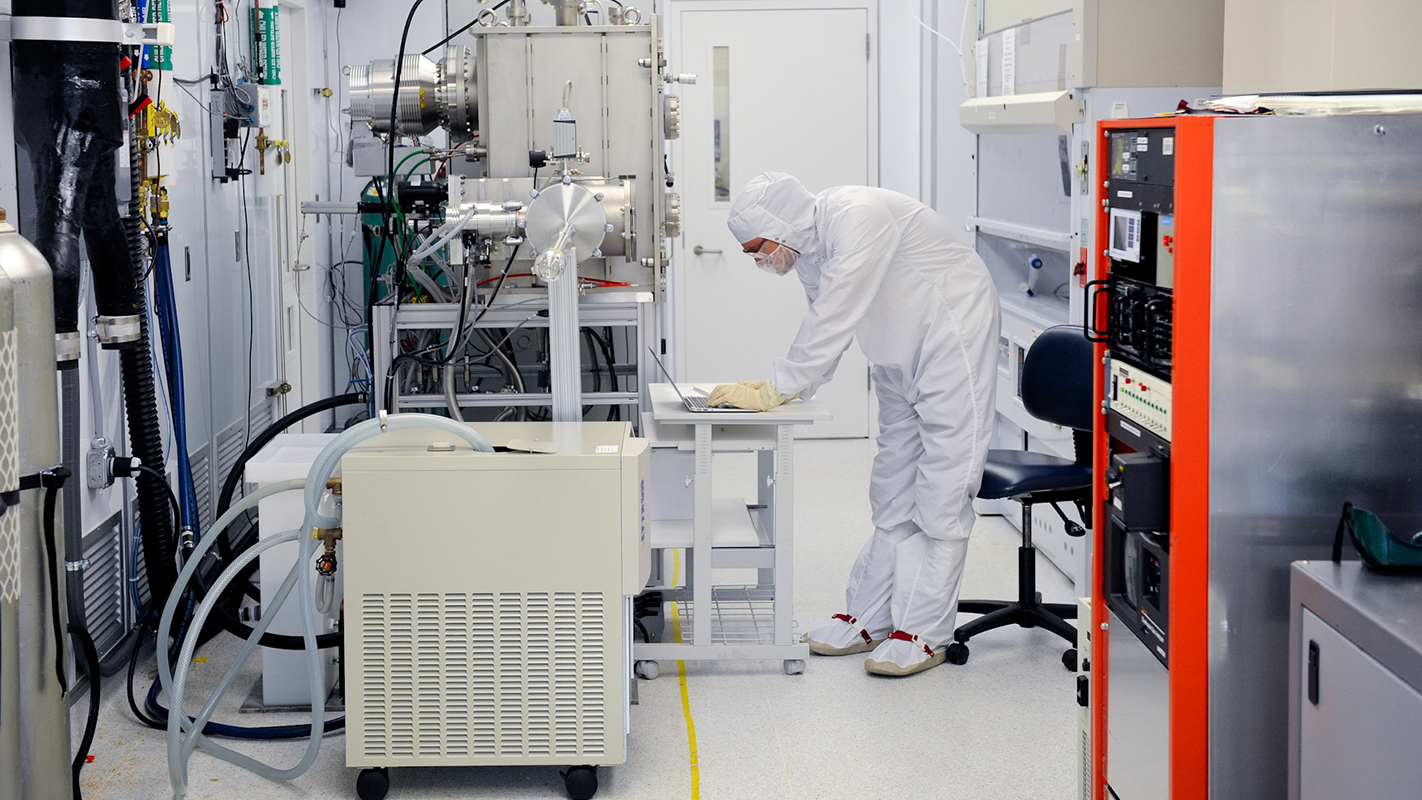 North Carolina State University researchers make meaningful advances in science, medicine and engineering that could have a significant impact on everything from human health to the business of brewing beer. But moving from the lab to the marketplace takes more than research smarts.
For the past five years, the Chancellor's Innovation Fund has helped NC State innovators by providing the financial support necessary to develop research findings into viable business opportunities.
During that time, the fund has awarded $1.8 million to 28 NC State projects. The return on investment is significant, including $4.9 million in external follow-on funding; nine commercialization agreements; eight startup companies and $926,000 in license revenue.
Five research teams received funding from the Chancellor's Innovation Fund for the 2015-16 fiscal year:
Breathing Easier
Regenerative medicine researcher Ke Cheng is working to make breathing easier for patients with chronic obstructive pulmonary disease and idiopathic pulmonary fibrosis (IPF). Using a patient's biopsied lung tissue, Cheng grows therapeutic lung stem cells. The stem cells can then be returned to the patient to repair the damage done by disease.
The process is less time-consuming for patients because the cells can be harvested at the time of the initial biopsy, and unlike stem cells derived from bone marrow or cord blood, the therapeutic cells come from the organ they will be repairing. "By utilizing a cell's 'memory,' we increase the potential for those stem cells to actually become lung cells, rather than other types of cells that cannot be used by the organ to repair itself," Cheng says. "The Chancellor's Innovation Fund gives me the means to move forward with pre-clinical testing, which I can present to the FDA. It gets us one step closer to human clinical trials for IPF treatment."
Big News for Brews
Ecologist and evolutionary biologist Rob Dunn has teamed up with John Sheppard, brewing expert and professor of bioprocessing, and Anne Madden, an ecologist with deep interests in yeasts and wasps, to do what comes naturally to such a group – search for new beer yeasts using nature as a guide. Together, they have identified strains of wild yeast that produce new tastes in beer – honey flavors without adding honey, fruit flavors without fruit – as well as easier ways to make well-known custom brews.
For example, the yeasts can produce sour beers in days rather than years, while still adhering to the German purity law and without the need for special techniques or facilities, a significant advantage for brewers. CIF funds to Dunn and Sheppard will allow the three scientists to characterize the yeasts they already have, develop new beer recipes and optimize the brewing process to make their technology attractive to potential licensees. The team is also moving ahead with the search for more wild yeasts. On the horizon, they expect the new, nature-inspired approach they have used should yield many more new yeasts, leading to other unique beers. Read more about the project here.
A New Breed of Infrared Imaging
Currently, infrared imaging technology that can "see" the heat emitted by warm object, like machinery or living things, has to be cryogenically cooled in order to operate effectively. But materials science and engineering researcher Jon-Paul Maria plans to make technology that can create these mid-range infrared images without relying on bulky and expensive cooling equipment.
"We have the core research done and we have a technology goal," Maria says. "The CIF's support will allow us to create the demonstration prototype we need to move forward with either a start-up or to license the technology to the private sector."
Textile-Integrated Biomedical Sensors
Keeping tabs on your health may soon be as simple as slipping on a shirt and picking up a smartphone. Fabrics with conductive textiles have a wide range of biomedical applications, from monitoring the health of expectant moms to providing real-time data for athletes.
Researchers Tushar Ghosh and Alper Bozkurt are working on a second-generation prototype of their Fabric-based Integrated Sensing Technology (FIrST). The textile structure they've designed enables sensors to form at intersections in durable, washable synthetic fabric. Conductive threads in the fabric allow the sensors to form networks. The team is focusing on improving the user interface, the next step in moving the technology to market.
A Low-Cost Way to Catch Waves
Millimeter-wave cameras are used in full-body scanners, biomedical imaging devices, aircraft navigation and surveillance systems. Existing cameras, however, are not cheap – some cost up to $180,000 – and are large and heavy. Now electrical and computer engineer Brian Floyd has developed a technique to allow off-the-shelf radios to be reconfigured as millimeter-wave cameras.
His approach takes advantage of multi-antenna systems, or "phased arrays." These low-cost components can provide the main sensors needed for a millimeter-wave imager, allowing the construction of exponentially lower-cost cameras – think $100 to $1,000. This innovation combines imaging approaches from radio astronomy with coding approaches from wireless communications. The end result is a kind of "miniaturized radio telescope" that is drastically less expensive than the existing technology.