Campus Life
The Right Chemistry: Au+H2O Times 2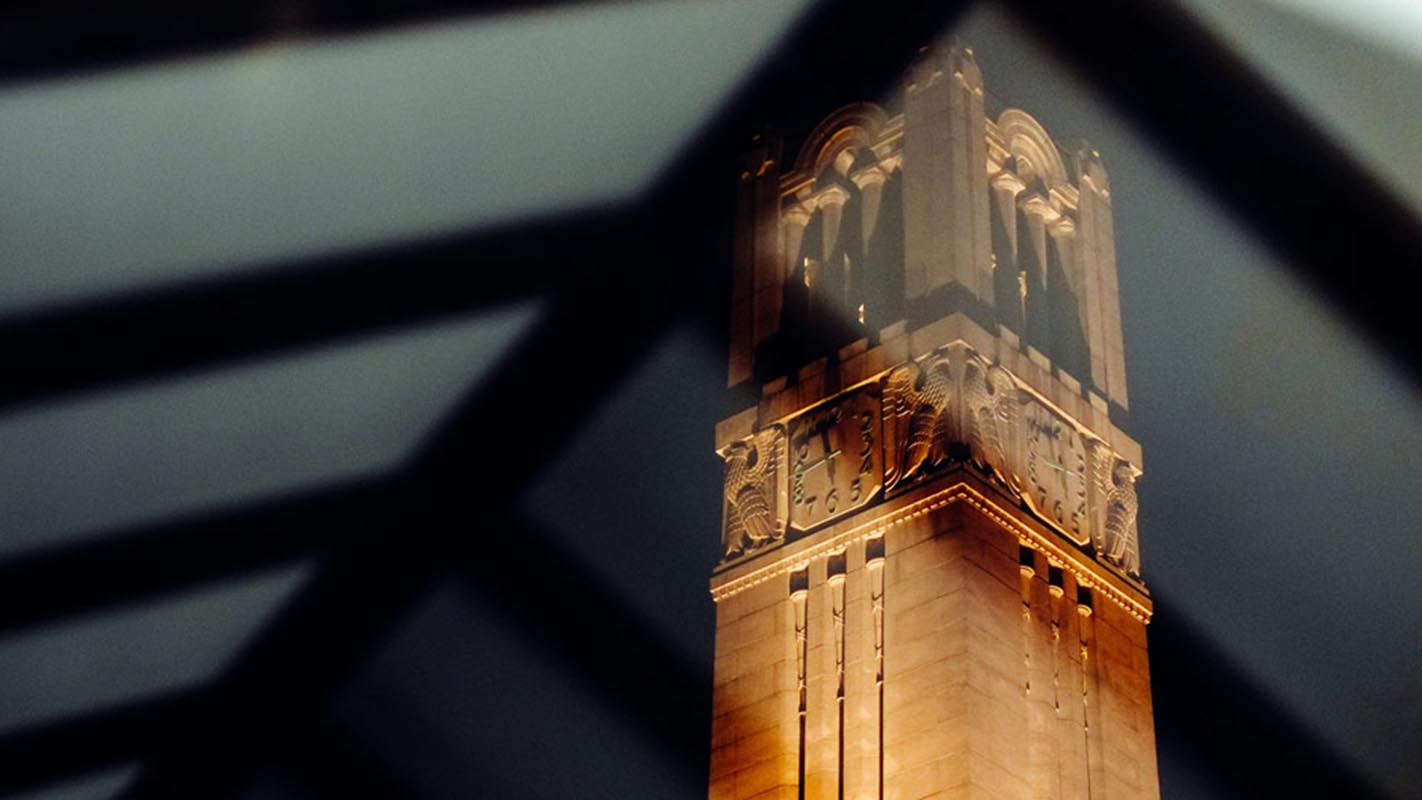 Two NC State juniors earned the prestigious Goldwater Scholarship for 2016, a highly competitive award established three decades ago to enhance academic opportunities for the nation's top students in science, mathematics and engineering. The scholarship covers the cost of tuition, fees, books, and room-and-board for up to two years.
Christopher Cooper, majoring in chemical engineering and economics, and Vishwas Rao, majoring in chemistry and biochemistry, are among the 252 Goldwater Scholars selected this year. Gautam Nagaraj, a sophomore majoring in physics and mathematics, received honorable mention.
A fourth NC State nominee, Connor McKenney, has been selected by the German Academic Exchange Service to participate in a research internship in Germany this summer. He is a sophomore majoring in genetics.
Tiffany Kershner, head of the Fellowship Advising Office in the Division of Academic and Student Affairs, says this year's awards raise the total number of Goldwater Scholars produced by NC State to 49.
"Success in the Goldwater competition requires substantial undergraduate research experience," she says. "We are grateful to all of the faculty mentors who have worked with these students."
Research: The Next Generation
Cooper intends to pursue a Ph.D. in chemical engineering and become a professor at a top university, where he can research soft electronics and share his knowledge with colleagues, students and the public. His research mentors are chemical and biomolecular engineering professors Michael Dickey and Lisa Bullard at NC State, and Makarand Deo, assistant professor of engineering at Norfolk State University.
Rao intends to pursue a Ph.D. focusing on the interface of chemistry and biology, and then manage his own research group and teach at a research intensive university. His research mentors are chemistry professors Gavin Williams and Jeremiah Feducia at NC State, and chemistry professor Matthew Bogyo at Stanford.
Nagaraj intends to pursue a Ph.D. in astrophysics and conduct research about stellar or galactic evolution at a university or national lab. His research mentors are physics professors Stephen Reynolds and John Blondin at NC State, and physics professor Kate Scholberg at Duke.
All of the students honored this week are members of honors programs at NC State: Cooper, Rao and Nagaraj are Park Scholars; Cooper, Nagaraj and McKenney are members of the University Scholars Program; and Rao is a member of the University Honors Program.
Kershner praised the efforts of faculty members who served on this year's Goldwater Scholarship Committee, the group tasked with nominating four NC State undergrads for the award:
Lisa Bullard
Chemical and Biomolecular Engineering
Jim Knopp
Molecular and Structural Biochemistry
Larry Blanton
Plant and Microbial Biology
"It is particularly noteworthy that the committee members volunteer to meet with every applicant, not just the nominees, to review their application and provide suggestions for how it might be strengthened for other fellowship competitions," she says. "The review of the applications, identification of the nominees, and meeting with the nominees and other applicants is a huge time commitment and occurs at some of the busiest times of the year."
The Goldwater Scholarship is named for the late Sen. Barry Goldwater of Arizona, the GOP's nominee for president in 1964.