Campus Life
Olympic Dreams in Sight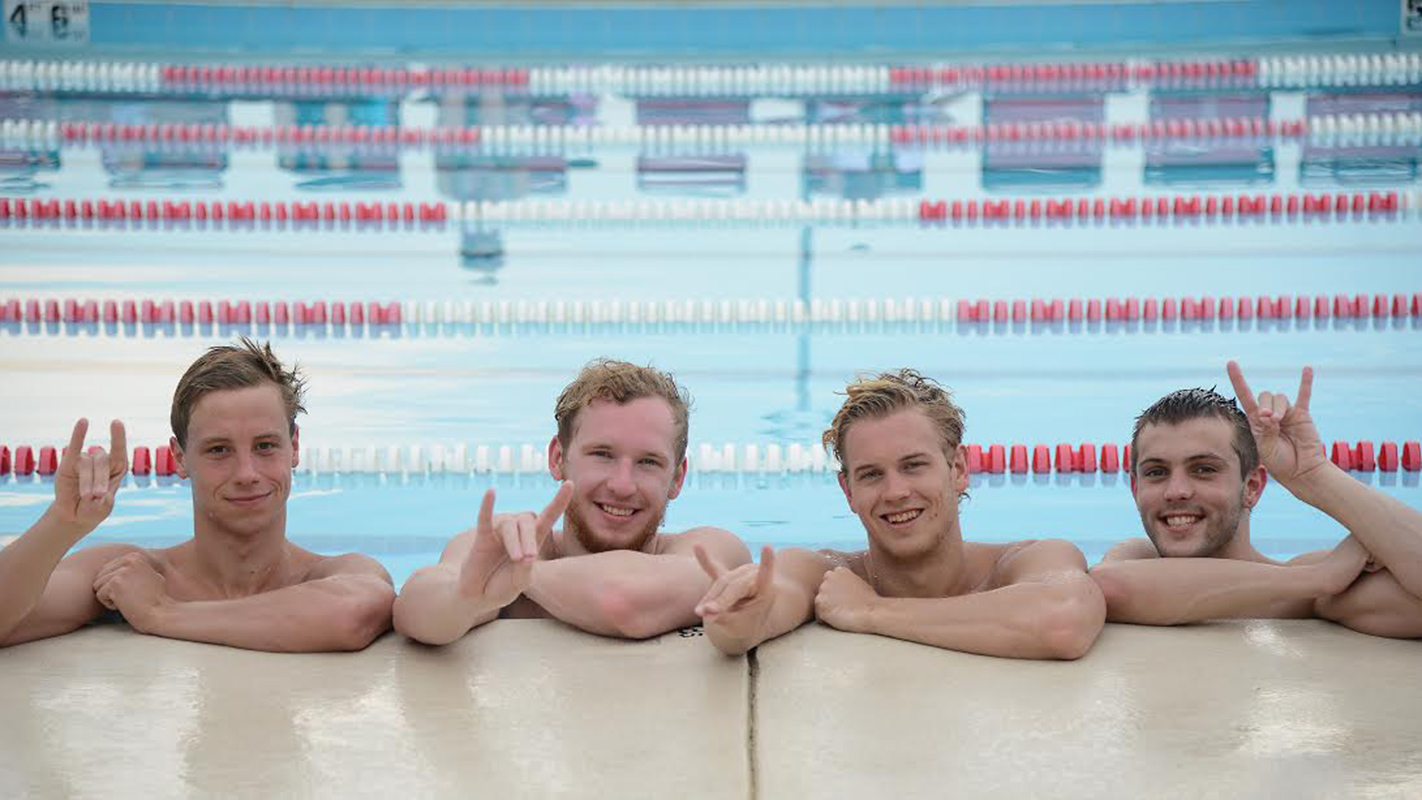 Four years ago, Anton Ipsen watched the swimming events at the London Olympics Games from his home in Denmark. How cool, he thought, would it be to experience something like that?
"I also remember thinking that it would be unrealistic for me to even get to a point where I could think about going to the Olympics," Ipsen says.
At the time, he was an accomplished young distance swimmer in a country with only a few Olympic highlights in the pool. Little did he know when he was approached by the coaching staff from the NC State swimming and diving team that he would come to the United States, swim for a top 10 NCAA program and fulfill his Olympic dreams.
"Back then, I didn't even know what the 'N.C.' stood for or what a state university was," says the rising junior industrial engineering major. "I had to Google the city and the school. I knew nothing about it.
"Coming to NC State has helped me reach so many goals and realize this dream."
The Road to Rio
Ipsen is one of a school-record five NC State students heading to Rio de Janeiro this week for the 2016 Summer Olympic Games. He will compete in both the 400-meter freestyle and the 1,500-meter freestyle. Three of his teammates—fellow Denmark native Soren Dahl, Lithuania native Simonas Bilis and American Ryan Held of Springfield, Illinois—will also represent their countries.
"Four years ago I watched in awe as Lithuania won its first ever gold medal in swimming," says Bilis, a 19-time All-American majoring in science, technology and society who recently completed his collegiate eligibility. "Now it is weird thinking someone will be watching me."
In addition to the four swimmers who have helped head coach Braden Holloway win back-to-back ACC titles, senior air rifle specialist Lucas Kozeniesky of Fairfax, Virginia, is the first NC State shooter to ever qualify for the U.S. Olympic shooting team.
Make no mistake, being an Olympian means everything to these guys.
Held, Bilis and Dahl were members of the 400 freestyle relay team that won the first NCAA relay championship in school history at the end of March, as the Wolfpack finished fourth in the NCAA Championships, matching the highest team finish in school history.
That was quite a resume-builder for those who appreciate college athletics, but for Dahl NCAA honors didn't exactly mean a lot back home, where swimming events are measured in international-standard meters instead of NCAA-standard yards.
"People in Denmark don't really know about the NCAA," says the double major in political science and communication. "They don't know how competitive it is and how hard it is to be competitive here. They don't know the difference between yards and meters. They don't understand anything about how college athletics works in the United States.
"But if you are an Olympian, not a single person doesn't know what that means—it's the highest level you can achieve."
Shooting Star
For Kozeniesky, representing the U.S. and NC State in Rio seemed like a far-off dream for someone who picked up his sport at the age of 13 and was the worst-performing member of his team in his first season.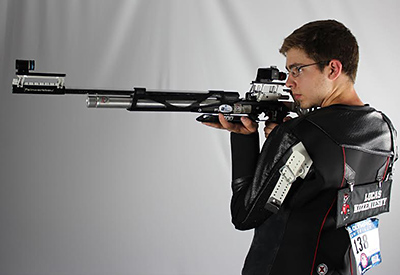 He got better, fast, and is now one of the best in the world at his chosen event, the 10-meter air rifle. He recently became the first NC State shooter to win a USA Shooting national championship, a title even bigger than the NCAA Championships.
"It kind of hits me in chunks every now and then about what this means," says Kozeniesky, a rising senior in sports management who comes from a military family. "Only two people from our country get to [represent the U.S. in air rifle] every four years, and I am one of them.
"What are the odds?"
Only Kozeniesky and Dahl plan to attend Friday's opening ceremonies, Kozeniesky as part of the 555 American athletes and Dahl as part of the 121 Danish contingent. The other swimmers have to be ready for their opening events, which start the next day. Held is a member of the U.S. 4×100 meter relay team, Bilis will compete in the 50-meter and 100-meter freestyle and Dahl will compete for Denmark's 4×200-meter relay team. (Follow their schedules and results throughout the Olympics at GoPack.com.)
They all plan, however, to bounce around from event to event to support each other, to hang out in the Olympic village and to be good members of the Pack.
"It's going to be a great experience to share and to be together," says Held, who is majoring in fisheries, wildlife and conservation biology. "We'll all be there together and for each other."