Events
Encore Presentation About Eastern Coyotes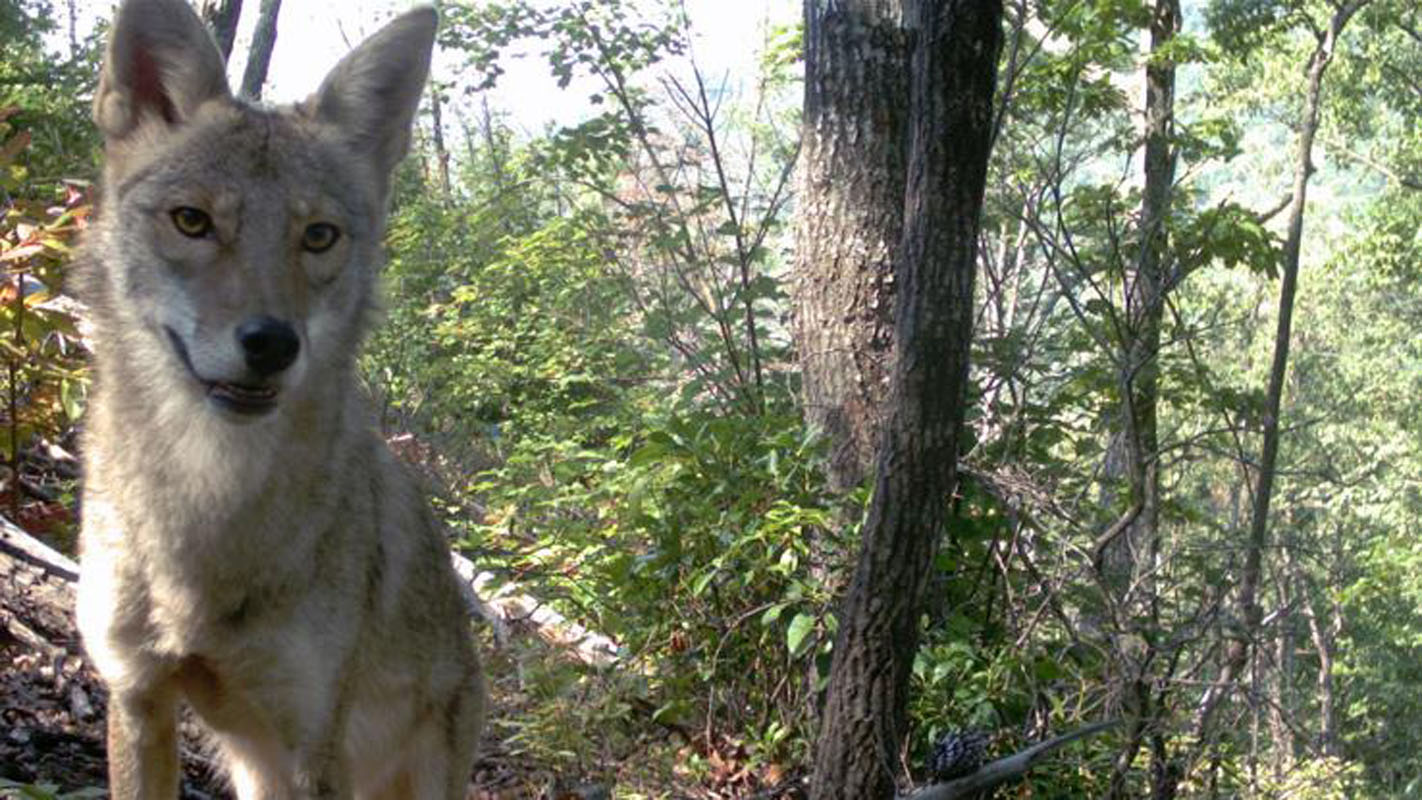 The NCSU Libraries will host an encore presentation of "Eastern Coyotes: Part Wolf, Part Dog, Extremely Adaptable," an audio-rich talk about coyotes today from 7-8 p.m. in the Hunt Library auditorium. The event is free and open to the public.
With stunning visuals, Roland Kays, head of the Biodiversity Research Lab at the North Carolina Museum of Natural Sciences and a research associate professor at NC State, will present the latest research about coyotes and explain how hybridizing with wolves and dogs has allowed the coyote to rapidly evolve into a larger predator.
The presentation will be accompanied by an original soundtrack composition, performed on stage by Senator Jaiz, who's part of the television/emerging media group at the museum.
When Kays and Jaiz performed this unique program last fall, it was so popular that the Libraries had to turn people away. They're back to reprise the performance in the spacious Hunt Library auditorium.