The Abstract
Compete And Win Prizes By Capturing Wildlife (With Your Phone)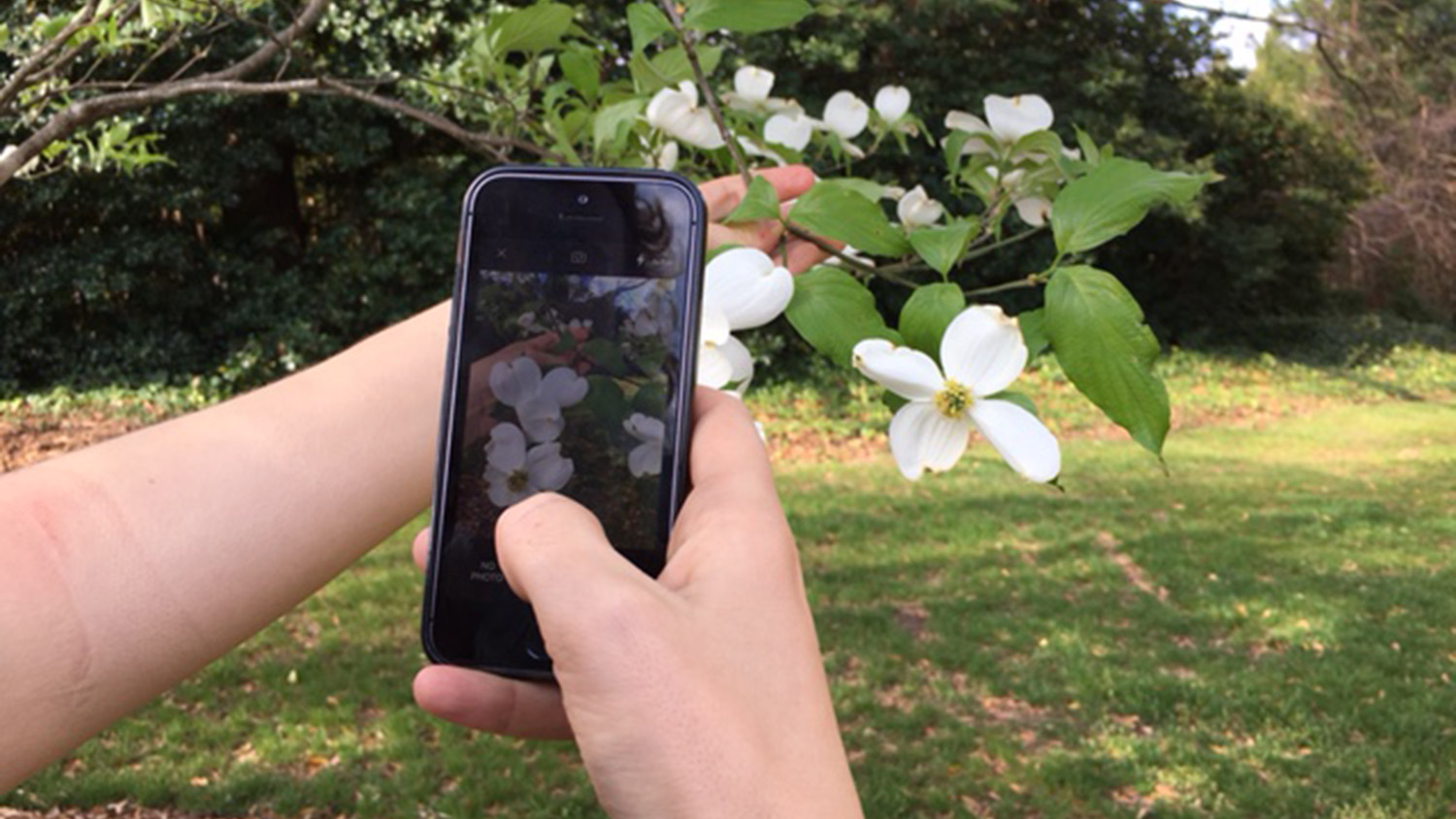 The Wolfpack Citizen Science Challenge and the North Carolina Museum of Natural Sciences are partnering to see who can capture the most photos of wildlife and plants across the Triangle as part of this year's City Nature Challenge, which runs April 14-18.
"You don't need to be a professional photographer to participate," says Holly Menninger, the director of public science in NC State's College of Sciences and one of the event organizers. "You don't even need to be able to identify the type of animal or plant that you're photographing – we're using an online tool called iNaturalist that crowdsources species identification."
To participate, all you need to do is download the iNaturalist app, take photos of plants and animals in Raleigh, Durham or Chapel Hill, and follow the instructions on the Wolfpack Citizen Science Challenge page.
There will also be a nature walk and photo safari on NC State's campus April 13 to help folks get familiar with the app. Other events during the City Nature Challenge are featured on the Wolfpack Citizen Science Challenge page.
The Triangle will be competing against City Nature Challenge events in other cities – from Los Angeles to Boston – so there's civic pride at stake. But participants will also be eligible for prizes, such as t-shirts and books, from the Museum of Natural Sciences and NC State Libraries.
More importantly, the project should generate a lot of information about what lives around us.
"The photos and species identifications entered on iNaturalist as part of this project will create a dataset of biodiversity in the Triangle that can be used for educational and research purposes," Menninger says. "And hopefully people will continue to enter images long after the City Nature Challenge is over, adding ever more information to the dataset."
"All of the data generated will also be incorporated into the larger Natural North Carolina project, which is run by the Museum of Natural Sciences," says Karen Ciccone, another event organizer and research librarian for science informatics at NC State Libraries.