Faculty and Staff
MythBusters Finalist Inspired to Work With Kids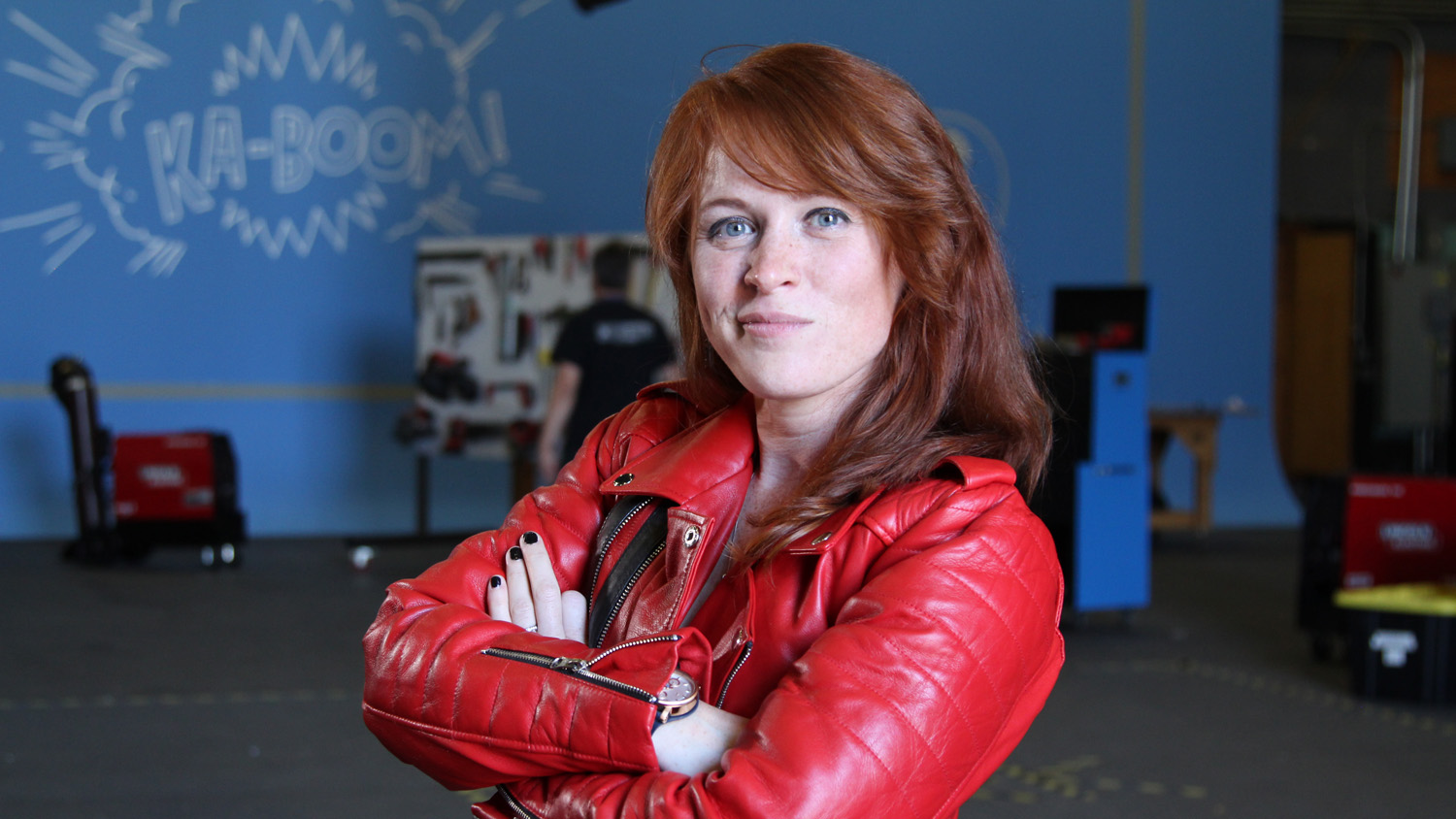 Tamara Robertson may not be one of the next Mythbusters but she's learned some valuable lessons that she hopes to pass along to kids who want to follow her path into the world of science and technology.
Robertson, who graduated from NC State in 2009 with a degree in chemical engineering, was a finalist on a Science Channel reality show to find hosts for a new iteration of the long-running show MythBusters. We caught up with her late last week, a few days after she had learned that she did not make the final cut to be one of the two new hosts.
"To me, being a woman in science, it's really important for me to inspire little girls and little boys," she said. Robertson was "floored" by the response she got from parents — mothers and fathers — who told her that she had inspired their daughters. She also heard from teachers who thanked her for being a positive role model for their students.
So Robertson, who worked as an engineer before taking time off to pursue an acting career, plans to continue to reach out to children to help them see the wonders of science and technology. She isn't sure yet if that will be more of a local platform, in her home of Los Angeles, or through a television show that will help her reach a larger audience.
"My inspiration, in general, has always been to inspire and motivate kids," said Robertson, who grew up in a military family in eastern North Carolina. "I do a lot of work with at-risk kids. I grew up in an environment where I didn't have everything given to me. I try to teach young kids that where their journey starts does not define where it ends. Sometimes it's going to be a kick in the teeth, but it's not our failures that define us. It's how we get back up."
Robertson said being part of MythBusters: The Search was a great experience, even if it didn't end the way she hoped. She said the turmoil that is a staple of many reality shows was never a problem for her or the other contestants trying to become Mythbusters.
"In science, there is a lot of healthy debate," she said. "It's never an emotional battle with scientists — it's always a factual one. It's just scientists being scientists, figuring out what the best approach was."
Immediately after the final episode, Robertson returned to Los Angeles to put the finishing touches on the wardrobe she had designed for an upcoming feature film — another bit of work she pieced together during her time pursuing acting roles. She says she may also do some contract engineering to make some money after burning through her savings while filming the reality show. But she will also be thinking about what's next.
"My hope is to find that science communication job where I can have a voice and work with kids," she said. "That's a goal I'm not going to give up on, particularly not with girls and underprivileged kids."