Events
Theatrefest 2017 Adds Drama to Summer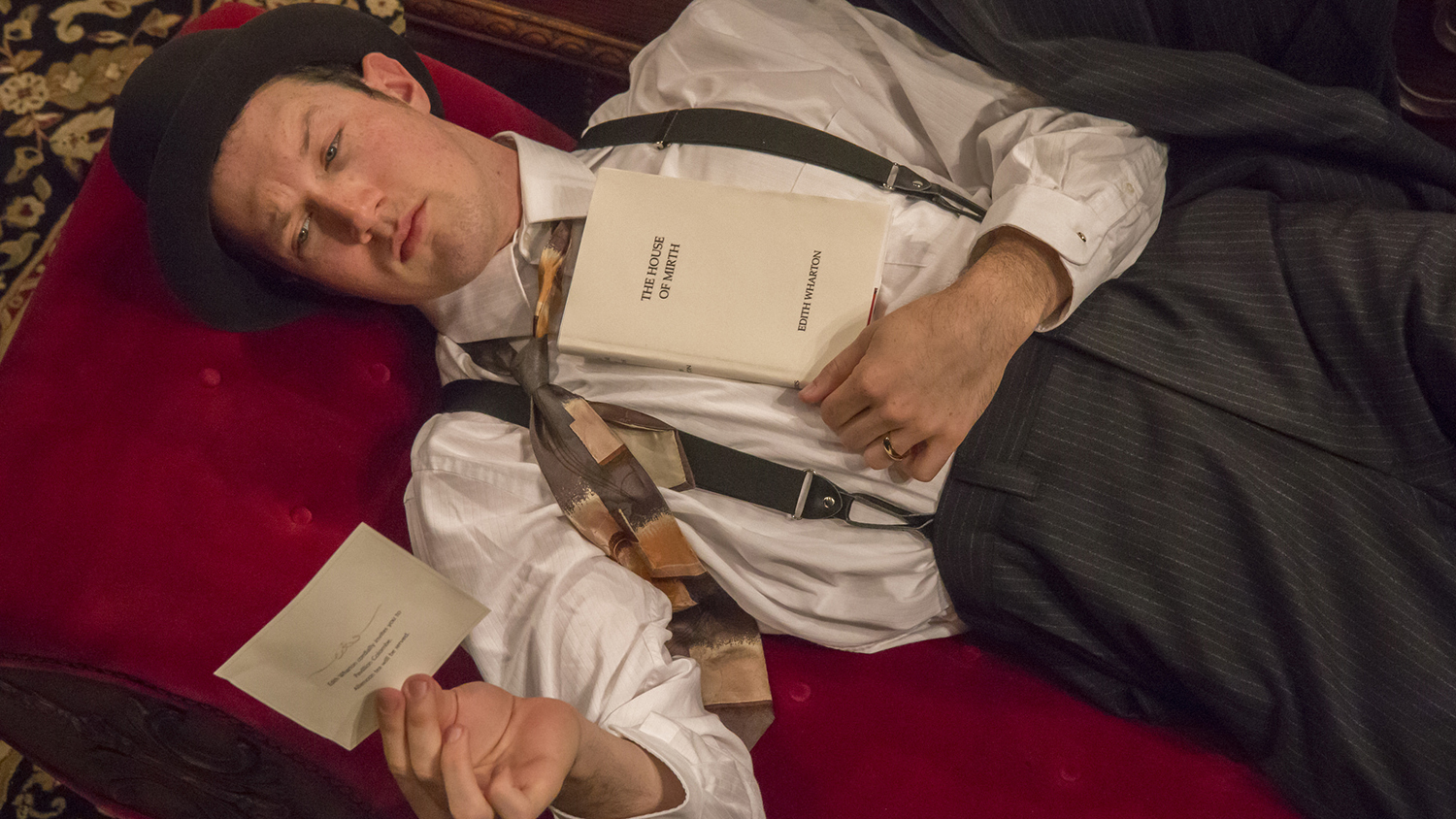 Classes may be over, but NC State's arts scene is revving up for the summer with University Theatre's presentation of Theatrefest 2017: A Season of Style, a series of three theatrical productions that will run June 1-25.
The festival kicks off with the regional premiere of Adam Pasen's new work Tea With Edie and Fitz. Directed by Mia Self, the play presents a dramatic imagining of what might have happened in 1925 when literary icon Edith Wharton hosted superstar novelist F. Scott Fitzgerald for tea at her house outside Paris — after which they never spoke again. Tea With Edie and Fitz will be performed in the Kennedy-McIlwee Studio Theatre in Thompson Hall on NC State's campus.
Noël Coward's Hay Fever, directed by University Theatre director John C. McIlwee, mixes a comedy of manners with high farce for a combustible evening of entertainment. Novelist David Bliss and his retired actress wife, Judith, hope for a quiet weekend in the country with their grown, high-spirited children, Simon and Sorel. However, each family member has invited a guest without telling the others, leading to fights, flirtations and a houseful of drama. Hay Fever will be staged in the Titmus Theatre in Thompson Hall.
Full Gallop is a one-act, one-woman show based on the life of Diana Vreeland, the editor of Harper's Bazaar and Vogue who stood at the center of American fashion for five decades as she chronicled the extraordinary people and events of her time. Performed by veteran Theatrefest actress Lynda Clark and directed by John C. McIlwee, Full Gallop is offered in conjunction with other special Theatrefest events, including on-stage set tours, high tea catered by The Lucky Teapot or an opening night gala including drinks and hors d'oeuvres. Full Gallop will be presented in the Kennedy-McIlwee Studio Theatre in Thompson Hall, with associated special events held in Thompson's Grand Thiem Lobby.
Tickets for Tea With Edie and Fitz and Hay Fever can be purchased online or from Ticket Central, either in person at Thompson Hall or by phone at 919-515-1100. Ticket Central's hours are Monday-Friday, 1-5 p.m. To purchase Full Gallop tickets or to make a reservation for a special Full Gallop event, call Ticket Central at 919-515-1100 or visit the box office in person.
Faculty and staff receive a discount on admission to all University Theatre productions.