Faculty Clusters
Leadership in Public Science: Meet K.C. Busch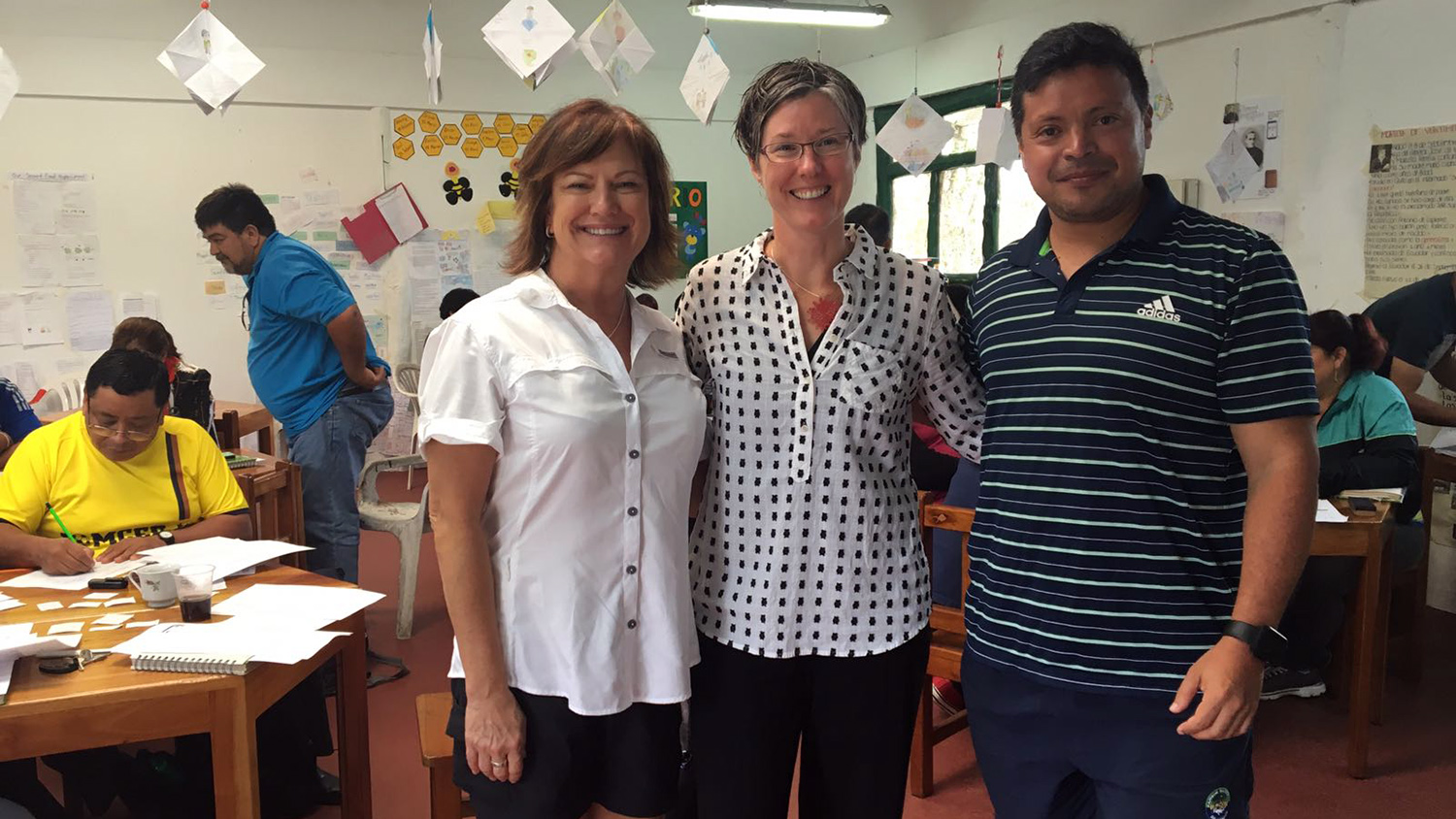 This is one in a series of five Q&As with the members of NC State's Leadership in Public Science faculty cluster. Read more about the cluster.
Science teachers are on the front lines of communicating with the public about science. They spend every weekday facing an audience from a wide variety of backgrounds, and they are tasked with getting that audience to engage with an equally broad array of scientific subjects. So it makes sense that one of the faculty hired to advance NC State's leadership in public science spent more than a decade as a teacher — in both classrooms and informal settings — before pursuing her Ph.D.
K.C. Busch will arrive at NC State in fall 2017 as an assistant professor of STEM education. She'll be coming to Raleigh from Stanford, where she's a postdoctoral scholar in the Center for Assessment, Language and Equity. Busch's work examines how climate change is communicated in educational settings and what motivates young people to take pro-environmental action.
Learn more about Busch's research and how she plans to involve the Raleigh community in her work.
What does your research focus on?
Climate change is a pressing environmental problem, and the burden of its effects will be shouldered by today's youth. However, climate change is not an issue for which youth have much concern or agency, which is often blamed on a lack of knowledge. In contrast, I focus on empowering and hopeful messages around what students can do to address this growing issue.
Drawing on research from the fields of communication and environmental psychology, I have investigated the language used to teach about climate change in educational settings, analyzing the language used in text and speech. My current research is trying to model how youth make decisions to act in pro-environmental ways in their everyday life.
What does "public science" mean to you, and how does it factor into your work?
To me, public science is shorthand for a range of issues and contexts where science and society are in contact. Sometimes that contact is copacetic, and other times it may be that science and society are in tension. I find the moments of tension to be the most interesting, and that is why I'm drawn to controversial socio-scientific issues in my research (and real life). Issues such as climate change offer a fascinating opportunity to investigate how people make sense of science in their everyday lives.
What drew you to public science in the first place?
I honestly can't pinpoint a specific time in which the "light bulb" went off, but my interest does stem from my background. I was a middle and high school science teacher for 12 years before going back to university to get a Ph.D. I worked all day, every day with youth who were learning science. As a teacher, my goal was never to teach to a test or to get students to become scientists. I was always more concerned with providing a science education that would help my students become good citizens — able to use their science knowledge to make their lives and their communities better.
What sort of public science projects do you have in mind once you get settled in at NC State?
I'm beyond enthusiastic about my future at NC State — this position is so unique and exactly what I was seeking! I'm looking forward to collaborating with fantastic colleagues at the university and establishing partnerships with organizations in the community that involve the public in science. These organizations could be ones you might suspect, like the N.C. Museum of Natural Sciences, but could also include settings where science learning is happening in what I call a "sneaky" way. I'm interested in looking at science learning in more unlikely places like the N.C. Museum of Art and the N.C. Museum of History, or in everyday settings such as the Farmer's Market.