Research Within Reach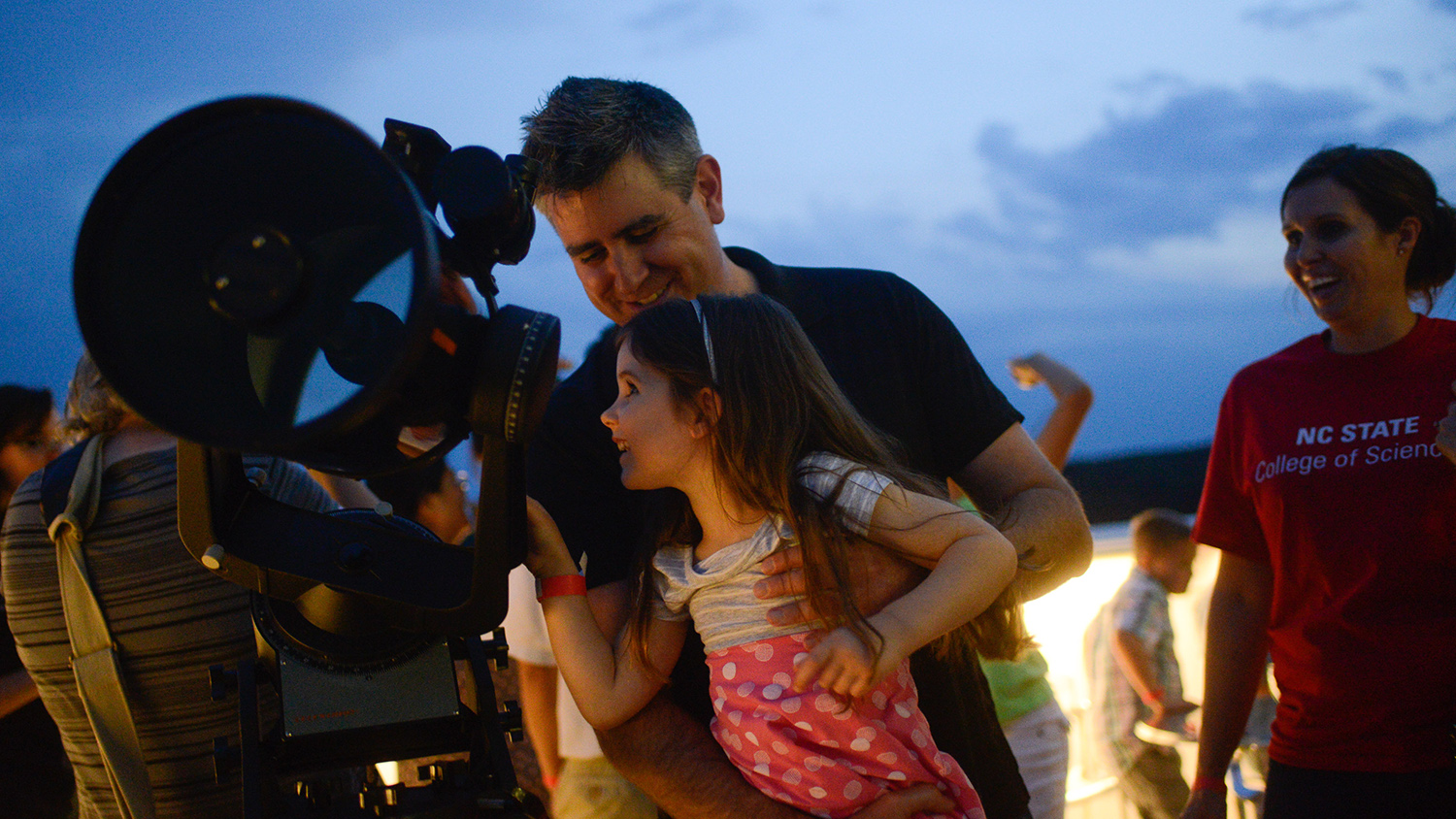 NC State scientists are reaching out to get the public involved in research, not only by sharing findings but also by involving everyone in the work of discovery. It's part of a national movement that's often called "public science" — and NC State wants to be the leader in the field.
"Our goal is for NC State to become the world leader in innovation in public science through innovation in how we engage the public, innovation in how we train students to engage the public, and innovation in scholarship about how best to engage the public," says Rob Dunn, a professor of applied ecology at NC State and co-coordinator of the push to recruit faculty to the Leadership in Public Science initiative at the university.
Because of its land-grant mission, NC State has a long track record of leadership in public science, with faculty engaged in citizen-science efforts and science communication research. In 2015, the university decided to make public science a focus area of its Chancellor's Faculty Excellence Program, which brings together clusters of interdisciplinary researchers to focus on key issues of global interest.
As part of the program, the university has recruited faculty from around the world and across multiple departments and colleges to expand the scope of its efforts in public science. All the members of this five-person team will be on campus by January 2018.
As the university began the process of hiring these faculty, it also started laying the foundations to connect ongoing public science efforts across campus and build on existing relationships with outside partners, such as the North Carolina Museum of Natural Sciences. Five NC State faculty, including one of the public science cluster hires, have joint appointments with the museum, and all are part of the effort to engage the public in the scientific process.
Ongoing projects at NC State enlist citizen scientists in studying backyard mammals, birds and ants, household bacteria, the biology of food, typhoons and much more. But this is just the beginning. The new group will also adapt the best practices in communication, education and other fields to teach students how to better involve the public in science.
"Students need to understand not only how best to engage the public, but also which things have worked in the past and which have failed," says Holly Menninger, director of public science in NC State's College of Sciences.
The new public science faculty will also study what works and what doesn't in existing projects.
"The hires we have made are leaders in the area of public science generally," says Ken Zagacki, head of NC State's Department of Communication and co-coordinator of the public science hiring initiative. "More specifically, they are among the most highly recognized researchers in the interdisciplinary field of science communication and education."