Events
Faculty Rockers Pay Tribute to Led Zeppelin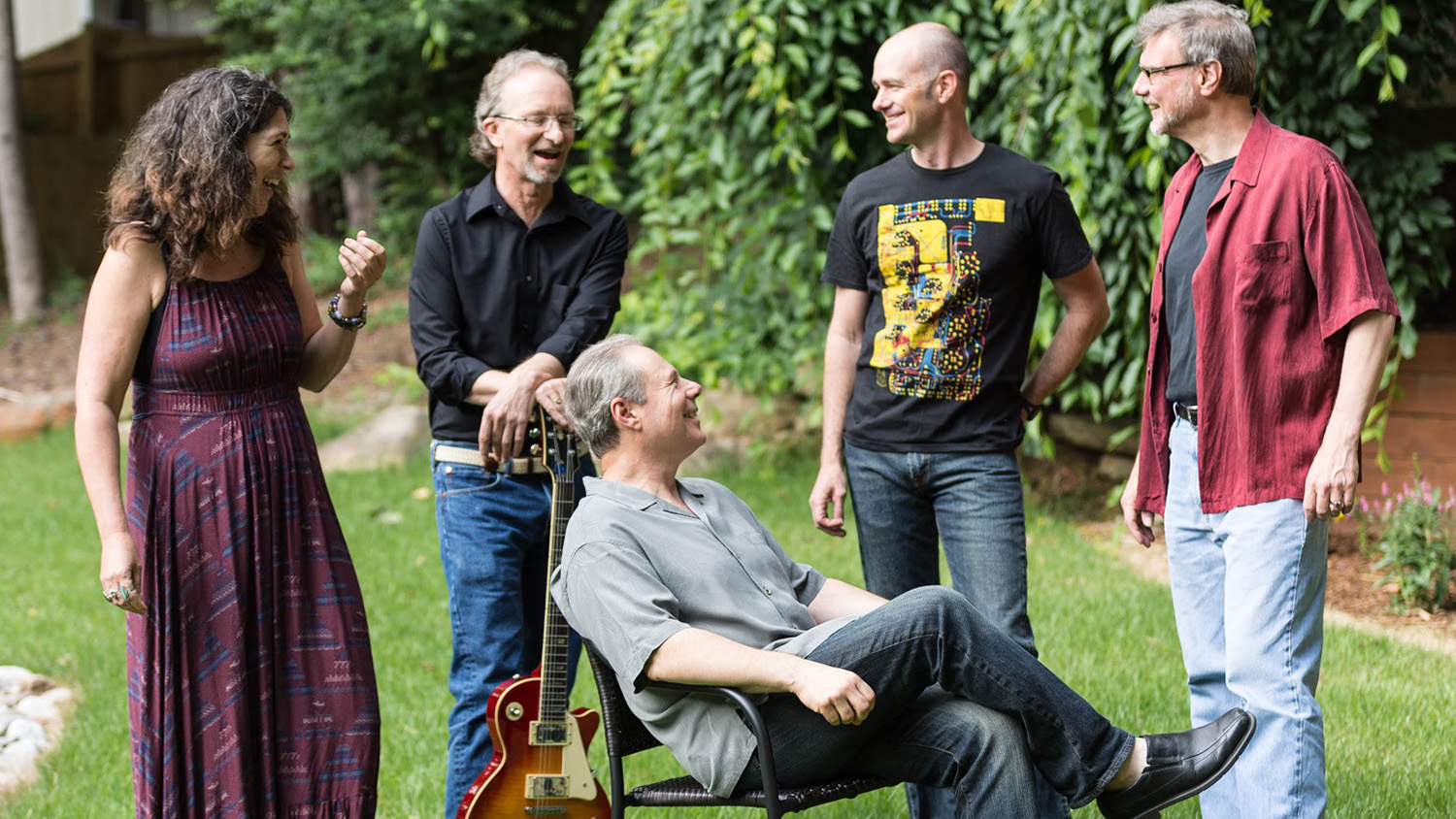 Rich Holly, executive director of Arts NC State, is a mild-mannered arts administrator by day … and a rock-and-roll maniac by night. Holly and four other NC State faculty members have formed a rock band, the Quadrivium Project, that will shake the rafters at Stewart Theatre this week with a concert tribute to Led Zeppelin.
The project is more than just a band that plays music; it also has an educational aspect, says Holly.
"The public face of the project is the band's performances, but as we've worked through the material and prepared the stage production, we've found ourselves looking for useful items that don't exist yet," he explains. "So we're working with students in the Arts Entrepreneurship program to help them launch initiatives that might produce some of those items, because if we find them useful, other bands probably would too."
In keeping with the project's educational aim, the band takes its name from the quadrivium, the ancient Roman name for four of the seven liberal arts that educated people were expected to master in classical antiquity.
In addition to Holly, the band's members are Katherine Annett-Hitchcock (College of Textiles), Gary Beckman (Arts Entrepreneurship), Tommy Holden (Health and Exercise Studies) and Tom Koch (Music).
The Quadrivium Project will play two shows at Stewart Theatre in Talley Student Union: Thursday, Aug. 24, and Saturday, Aug. 26, with both shows at 8 p.m. Admission is $10 for the public and $5 for students with ID. Tickets are available online, in person at Ticket Central or by phone at 919-515-1100.