Campus Life
Move-In Days Start Thursday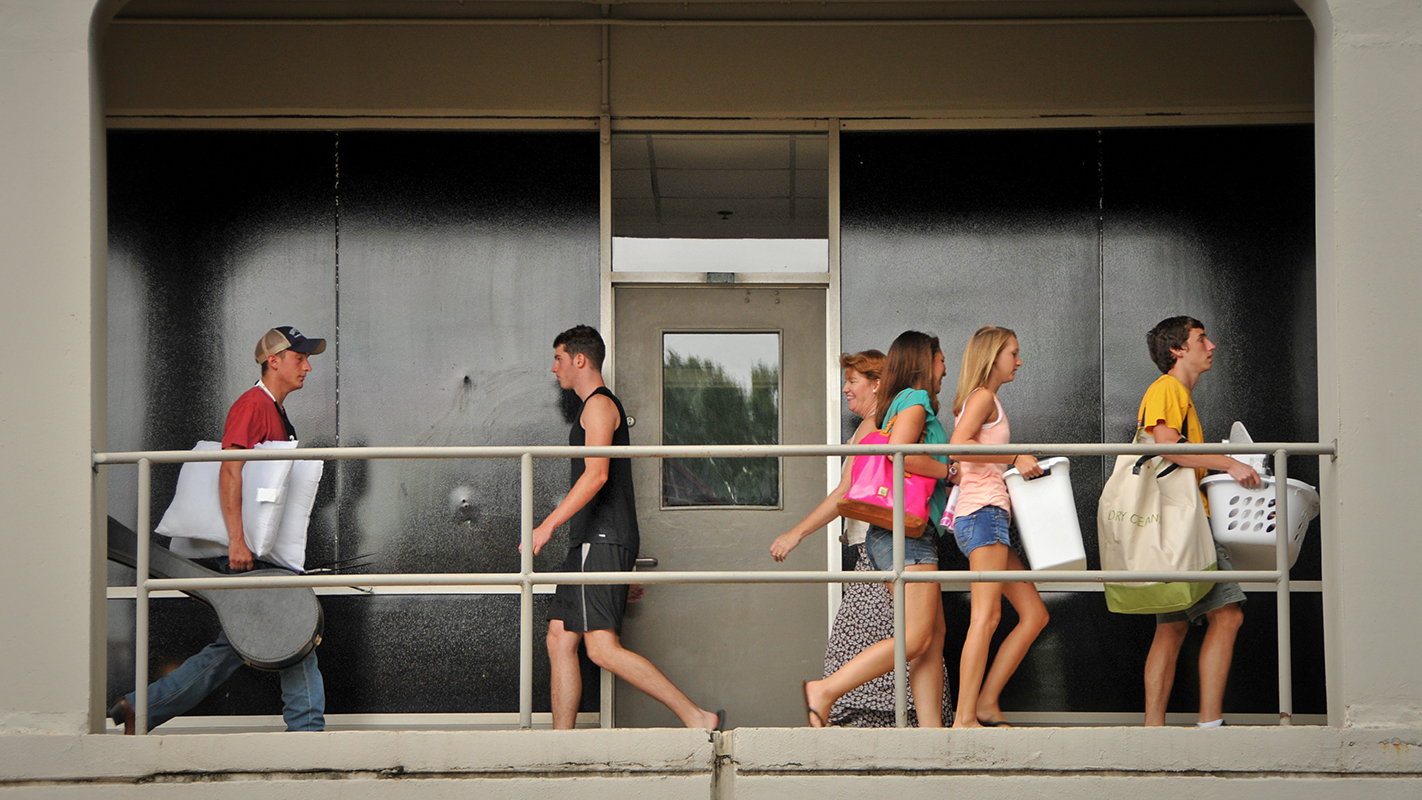 Thursday is the first of four move-in days for students arriving on campus for the fall semester.
Or, as faculty and staff like to call them, wish-I-could-work-from-home days.
There will likely be traffic congestion and pedestrian activity on main campus through the weekend, with some parking areas closed for thru-traffic and parking until Sunday.
If you happen to be here, remember to be patient, kind and welcoming.
Employee Parking Closures
Thursday-Sunday
No parking on Baver Drive
No parking in the Student Services Lot (Harris/Pullen halls)
No parking at Bragaw, Lee, Sullivan residence halls
Friday-Sunday
No parking on Cates Avenue from Talley Student Union to Dan Allen Drive
17 "C" parking spaces on Warren Carroll Drive will be reserved
Alternate Parking Areas
Dan Allen Deck
Coliseum Deck
Jeter Bays Lot
Carmichael Lot
"C" spaces on East Cates Avenue (in front of Derr Track)
Central Campus Lot (behind Student Health Services)