Events
Piano/Visual Recital Takes Off for Stars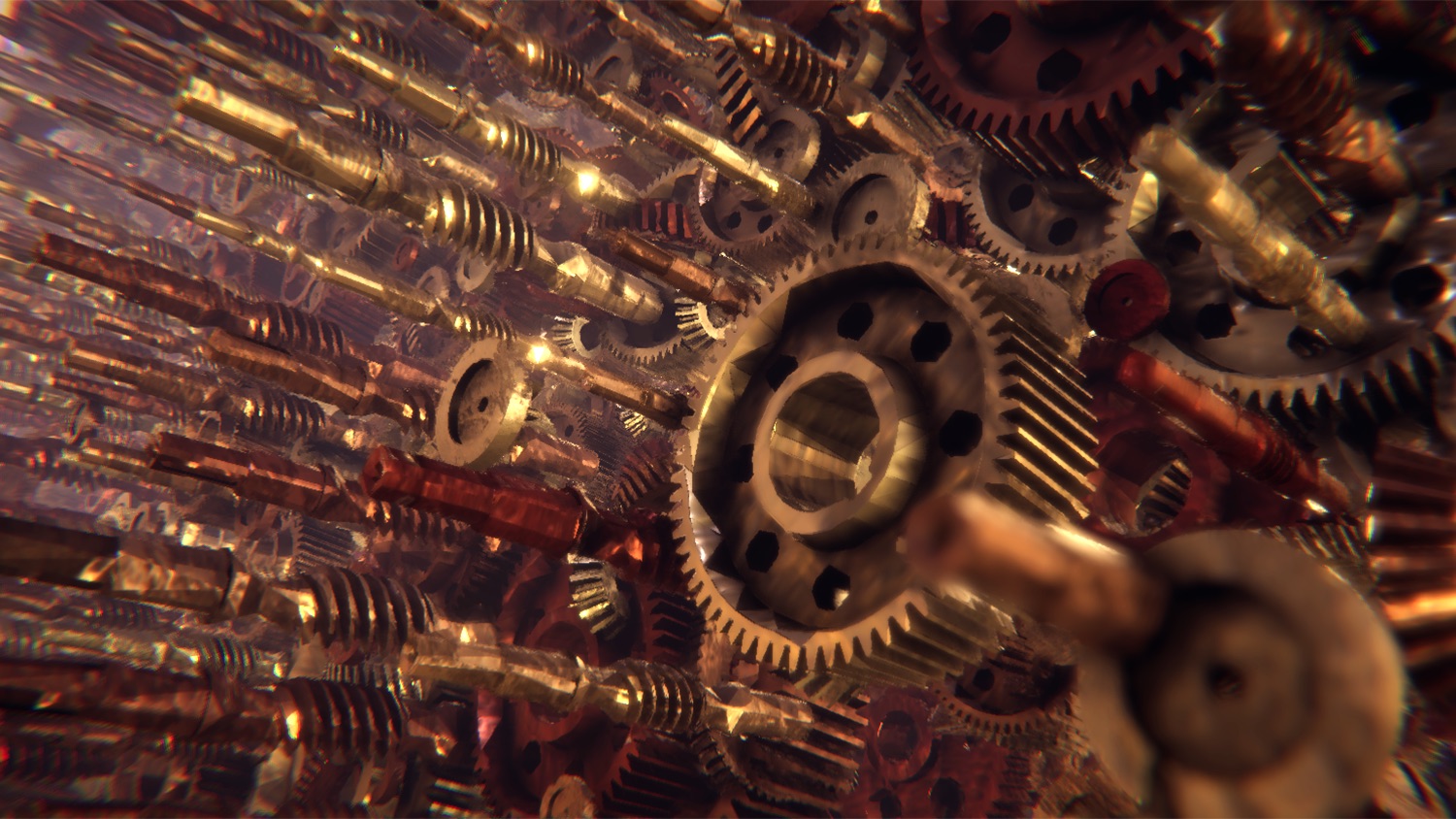 Ancient philosophers believed that celestial bodies were arranged in the heavens according to the same mathematical ratios that govern musical pitch. For this reason, the stars were believed to create a harmonious music as they moved through the sky — the "music of the spheres."
Music department professor Olga Kleiankina and art and design professor Emil Polyak will take an audience on a journey to experience that music in … Our Passage to the Stars, a piano and visual recital that will be held on Sunday, Feb. 4, at 4 p.m. in Stewart Theatre.
Kleiankina says the recital's theme is inspired by the vastness and beauty of the cosmos.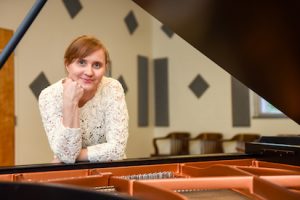 "We humans look up at the stars, and we've begun exploring the universe, but we don't know much about it," she says. "In fact, we know very little. The stars are so haunting and so inviting, and yet so distant. I wanted to perform a recital that would explore those emotions."
Kleiankina will play a set of 16 pieces for solo piano while a giant screen shows a series of abstract, computer-animated visual narratives custom-designed for the recital by Polyak. The visuals will interact with the music by responding in real time to the piano's acoustic output.
"When I play music, it sort of makes me see things as I play," Kleiankina says, "and I've always wondered if there's a way to get that part of the experience across to the audience. That's where Emil's visuals come in."
The two professors met at NC State's 2016 Teaching and Learning Symposium, sponsored by the Office of Faculty Development, where Kleiankina was presenting a poster session as the newest recipient of the university's Outstanding Teacher Award. As they discussed their respective disciplines and interests, Kleiankina became fascinated with the idea of Polyak creating pieces of dynamic visual art that would play a crucial role in her space-themed piano recital.
Turning Sound Into Visuals
Polyak, for his part, was interested in the design challenge of reconciling the seemingly opposed components within the recital, such as the sound of music and the silence of space, or the difference between audible and visible stimuli.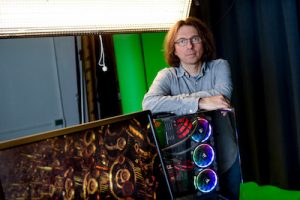 "Artistically speaking, I've always been attracted to processing sound and turning it into visuals," Polyak says. "There are elements in sound — texture, timing, gesture — that are also present in visuals. There's this whole language you can use to connect the two things, almost to convert sound into visuals through an elaborate set of rules."
Those rules are contained in the creative algorithms Polyak wrote to control how his visual projections interpret and respond to Kleiankina's music as she plays it.
Kleiankina says another reason she wanted the recital to have a visual component is that all the pieces were written by modern composers, which means some of the pieces might be more of a challenge to listen to. The visuals, responding to the music in real time, can give people another way to appreciate the compositions.
"It's rare for a successful concert program to only present modern composers because the music can be abstract and unfamiliar, and you may feel like you don't know how to listen to it," she says. "Some of these pieces use the piano to make music in really unusual ways: locking the keys down to muffle the sound, playing the strings inside the piano like a harp, playing two hands right on top of each other, sometimes plinking away like droplets of water and sometimes really hammering. So I wanted the visuals there to keep people from feeling lost."
Polyak says, "You can challenge the listener with the music, but you also give them something to relate to and help them out. While working on this project, I found I had to unlearn some of my own music-listening habits that popular music has taught us."
"All of these pieces are full of life and definitely not boring," Kleiankina says.
Collaboration With NC State Composers and Dancers
Two of the recital's pieces were written by NC State faculty members as commissions specifically for this project. Peter Askim, director of orchestral activities for the music department, composed a piece titled "… Our Passage to the Stars," and Rodney Waschka, a music professor in the interdisciplinary studies program, composed "Considering Jupiter." While Kleiankina plays the piano part of "Considering Jupiter," Waschka will accompany her onstage by performing electronic music and running the piano feed through an electronic processor that will alter and rebroadcast Kleiankina's playing.
In addition, students in the NCSU Dance Company will perform an original modern dance during the final piece in the recital. The students collaborated with Tara Mullins, director of the Dance Program, to create space-inspired movement metaphors for the dance.
"That last piece sounds very cosmic to me," Kleiankina says. "It sounds like dreaming and expansion. That expansion of sound makes you think of the expansion of the universe. You can express really deep philosophical ideas through music, and I think the pieces in this recital do that. I want it to make us think about the future. What if, in the future, a person lost an arm and has to replace it with a prosthetic arm, and they find out that the prosthetic can do more than the original arm? And we're using a computer to create the visual part of the recital, so what if, in the future, a computer can feel emotions — and maybe even more emotions than we do? What will art become then?"
Polyak says a computer is already more than just a tool for him. "I'm making art with it," he says, "but I think of it as my assistant rather than as a paintbrush. It talks back to me, it allows me things, it limits things, and if I learn those constraints I can teach it things. Then it can even start to go beyond what I expect and really surprise me."
Kleiankina says, "I'm just glad that we're in a university that actually thinks about these subjects, where people from different disciplines can collaborate and do more together than we ever could separately."
Tickets for … Our Passage to the Stars are $5 for NC State students; $8 for NC State faculty and staff, senior citizens and non-NC State students; and $10 for the general public. You can buy tickets through Ticket Central, either in person at the box office in Thompson Hall (Monday-Friday, 1-6 p.m.), by phone at 919-515-1100 or online.