Resilient Pack
2 Stories of Ingenuity and Compassion
A Facilities employee helps the state in a unique way, and Park Scholars exemplify the meaning of the word 'community.'
Our "Resilient Pack" series spotlights NC State people and programs going the extra mile during the COVID-19 crisis. If you have a story to share, please let us know.
Mapping COVID-19 Testing Sites
Written by Carla Davis, University Sustainability
Amid a public health crisis, an NC State Facilities Division employee has found a way to give back with maps.
At NC State, Andrew Futrell specializes in maintaining data on campus utility infrastructure through geographic information systems, known as GIS. Now, he's using that same technology to identify drive-up testing sites for COVID-19.
Futrell volunteers with GISCorps, which has engaged hundreds of GIS professionals in creating a global map of testing locations.
"I've adopted eight counties in North Carolina — Wake, Durham, Orange, Moore, Richmond, Randolph, Davidson and Rowan — to maintain and update during this health crisis," he says.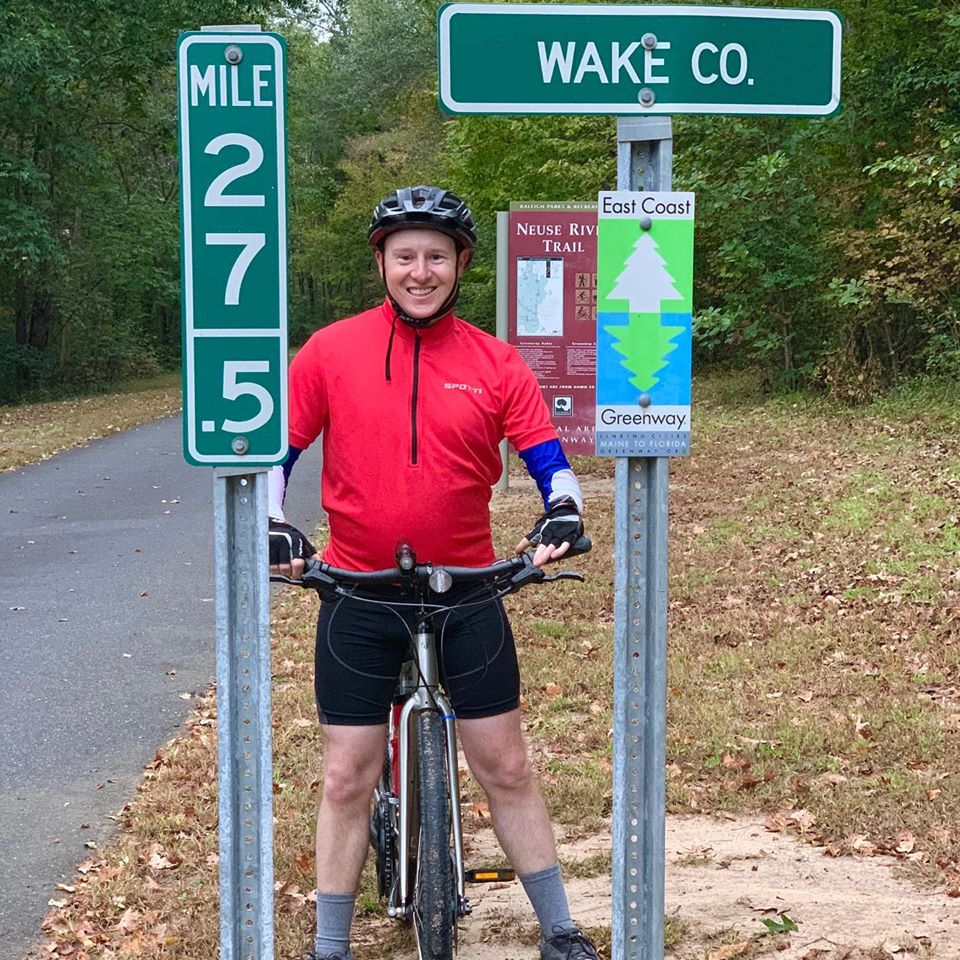 Several times a week, Futrell browses local media reports, social media and local government websites for the latest details on COVID-19 testing locations. If the information isn't available, he may also reach out to local health departments.
"I am delighted I can assist in streamlining COVID-19 testing center locations for those who need it," says Futrell, who is an NC State graduate. "Testing locations change. For example, one site had to close temporarily because they didn't have enough [personal protective equipment]. One of the goals is that this map captures some of that fluidity and provides the latest information."
Park Scholarships Program Bands Together
Written by Suzanne Wardle, University Communications
The Park Scholarships program has organized a mutual-aid system to help its community during the COVID-19 pandemic.
Faculty, staff and students filled out a Google form sent via email last month with offers of assistance, such as shopping for groceries or running errands, and their contact information. A spreadsheet tied to the form displays everything so that people who need help can reach out to respondents directly. Lauren Siegel, the Park Scholar who set up both documents, said about a dozen people have filled out the form.
Siegel, a senior who lives in Raleigh, does grocery runs every two weeks for anyone who needs it. She takes precautions including wearing a mask and staying six feet away from others as she tracks down items.
"It's kind of fun in a way," she says. "It's almost like a scavenger hunt, just a high-stress one."
Help is not limited to the Triangle region; Park Scholars as far away as Charlotte and Winston-Salem have filled out the Google form.
Offers and requests for aid are limited to people within the program. Siegel likes the idea of expanding beyond that but says she isn't sure how involved she could be given she graduates next month. Broader outreach efforts such as Feed the Pack are better equipped for long-term sustainable assistance, she says, and are making a much bigger difference. In the meantime, she is happy to give the help she can.
"I've felt that's something that's really on my mind right now," she says, "how I can take care of my community, and how we as a community can take care of one another. And this is a very, very tiny way of doing that."