The Abstract
Lights Out: Climate Change Could Plunge America Into Darkness. Here's Why.
Electricity is an essential part of modern life and important to many basic services, including healthcare, transportation and even water. But as climate change accelerates, the electrical system in the United States will face more frequent extreme weather events that could cause outdated infrastructure to fail, potentially leaving millions of people without heat and other essentials in life-threatening conditions.
Over the past three decades, extreme weather events such as hurricanes, ice storms, floods, heat waves, droughts and wildfires have become more common and costly in the U.S. — a shift that's attributed to the changing climate. Unfortunately, at the same time, the nation's electrical system has become increasingly susceptible to damage caused by these events, according to Jordan Kern, an assistant professor of forestry and environmental resources at NC State's College of Natural Resources.
"The grid is kind of old, and weather is arguably getting more extreme, so it's becoming more vulnerable to weather impacts of different types because of that," Kern said.
The U.S. electrical system consists of three major "grids" that span the Lower 48: the Eastern Interconnection, the Western Interconnection, and the Electric Reliability Council of Texas. In a recent assessment, the American Society of Civil Engineers gave the nation's energy infrastructure a C- grade, reporting that electricity delivery "depends on an aging and complex patchwork" of power generation facilities, transmission lines and distribution lines, most of which were constructed in the 1950s and 1960s.
While utility companies conduct routine maintenance on equipment and are in the process of performing upgrades and implementing other protective measures, the U.S. electrical system ultimately wasn't designed under the expectation that the environment would be so unstable and unpredictable because of climate change, according to Kern.
Combined with the system's aging infrastructure, extreme weather events caused 147 million homes and businesses in the U.S. to experience power outages between 2003 and 2012, according to an analysis by Climate Central. These outages, which mostly resulted from damages to transmission lines, substations and lower level distribution lines, are estimated to have cost the economy an inflation-adjusted annual average of $18 billion to $33 billion.
The growing risk to our electricity grid
Extreme weather events can have a wide range of effects on the electrical system's infrastructure, according to Kern. High winds can snap wooden poles used for distribution lines. Flooding can damage electrical equipment on the ground. Drought can reduce water supplies for hydroelectric dams. Intense heat can overwhelm transmission line capacity and decrease the efficiency of power plants.
"The technologies that make up the electrical grid, whether they're renewable or nonrenewable, are all vulnerable to extreme weather in their own way," Kern said. "During a heat wave, a worrisome issue is that while demand is very high due to increased cooling needs, wind speeds might suddenly decline, leading to a loss of wind power. That would be problematic, and it is not an issue we would expect with natural gas plants, which — apart from the efficiency issue — would probably be operational during a heat wave."
In Texas recently, a winter storm brought snow, ice and frigid temperatures to the state, causing nearly half of its natural gas production to go offline when frozen pipes and components shut off fuel flow. The storm also impacted coal and nuclear facilities and other sources of electricity generation across Texas, but the state largely relies on natural gas for power and heat, especially during times of high demand.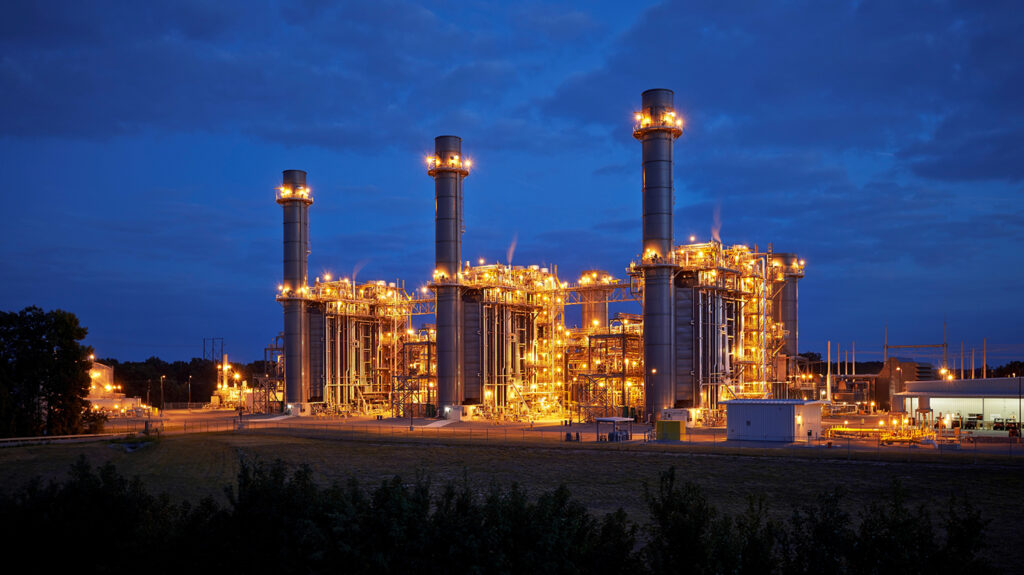 With natural gas plants offline and temperatures dropping, Texas' electrical grid, which largely operates independently from the rest of the country, experienced overwhelming demand as homes and businesses tried to keep their lights on and stay warm. This led the Electric Reliability Council of Texas, the nonprofit corporation that operates and manages the state's electrical grid, to administer rolling blackouts to avoid long-term damage to the grid, leaving roughly 4 million people without electricity.
"Rolling blackouts occur when a state's ability to generate electricity dips so low that operators have no choice but to curtail electricity service for customers in order to maintain the balance between supply and demand," Kern said.
The electrical grid is "one big synchronous machine" that has to constantly balance the locational supply of electricity with demand throughout the network, according to Kern. "Producing too much, or producing too little, breaks the system," he said.
Kern added that weather directly impacts both supply and demand, sometimes unpredictably. "Normal weather fluctuations, as well as extreme events, create disturbances that the grid must react to in order to keep the balance between supply and demand intact."
A more resilient and reliable grid
As extreme weather events become more frequent, utilities are upgrading and replacing aging infrastructure in order to strengthen their respective electrical systems — a strategy known as "grid modernization." In fact, according to the American Society of Civil Engineers, the annual spending on high voltage transmission lines increased by more than $5 billion between 2012 and 2017, while the annual spending on distribution systems increased from $31 billion to $51 billion over the past two decades.
In addition to upgrading and replacing infrastructure across the grid, utilities are also implementing "hardening" measures to protect electrical equipment against storm damage. These measures include burying transmission and distribution lines underground to guard against wind and ice damage; elevating or relocating electrical equipment along the coast to protect it from flooding; upgrading transmission structures with stronger materials; and more.
The electrical system could also make use of new technologies and strategies to withstand extreme weather, according to Kern. That includes microgrids. Microgrids are localized electrical grids that can be supported by diesel fuel generators, batteries and even renewable energy sources, meaning they can disconnect from the centralized grid in the event of a major power outage and operate independently.
Kern said utilities should also invest in renewable energy sources, such as solar, wind and hydropower. While these technologies are susceptible to fluctuations in supply caused by extreme weather events, they play an important role in reducing the long-term damage and costs linked to global warming through their ability to offset greenhouse gas emissions.
"Increasingly, there are more tools we can use to manage variability in wind and solar on the grid," Kern said. "Those include battery storage, greater coordination across systems, the use of forecasts, and even customers changing when they use electricity"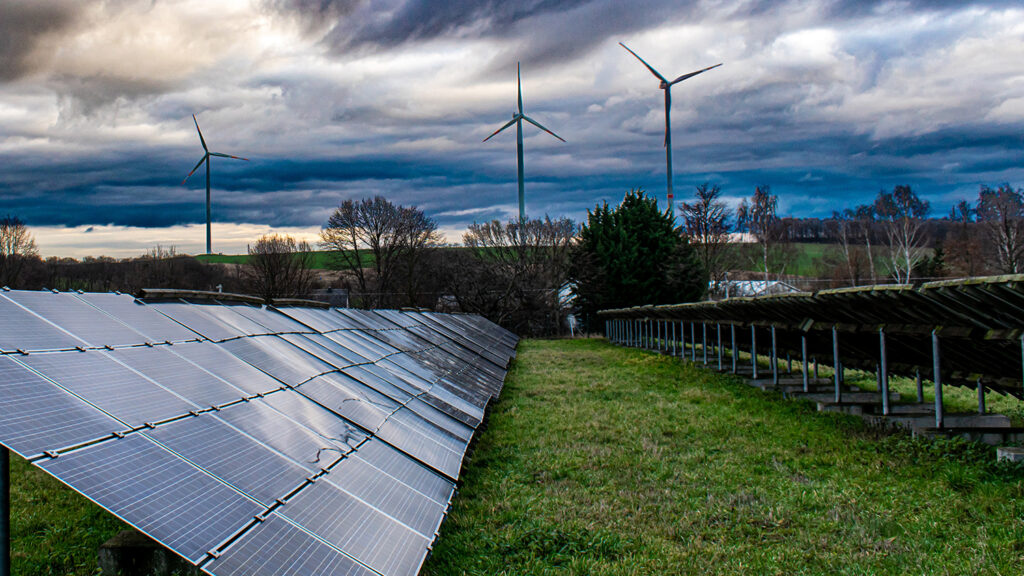 Overall, grid modernization is an effective strategy for strengthening electrical grids against extreme weather, according to Kern. But it can cost billions of dollars and take years to complete. In 2017 alone, more than three dozen regulated utilities spent almost half of their more than $120 billion in total capital spending on grid improvements.
The scope and costs of grid modernization has generated opposition in some states as utilities typically recoup their spending on infrastructure and services through customer rates. In North Carolina, Duke Energy's grid modernization initiative has largely failed to gain regulatory, legislative or public support since it was proposed in 2017.
In the long-term, however, the costs of upgrading the electric grid is worth it, according to Kern. "There's always going to be costs associated with preparation, and consumers are responsible for paying those costs," Kern said. "People usually don't want to pay more for electricity, but they also hate living without it during an outage. If we want a more resilient grid, we need to accept that it's going to be expensive"
Kern added that while customers should be willing to pay for grid modernization, it's vital that utilities and regulatory agencies work to ensure that marginalized, underprivileged communities aren't disproportionately impacted by rate increases. "Utilities really shouldn't ask people who already struggle to pay their electric bills to pay more." 
This post was originally published in College of Natural Resources News.