Research and Innovation
Analysis: Nonprofit Organizations Across the Country Are in Crisis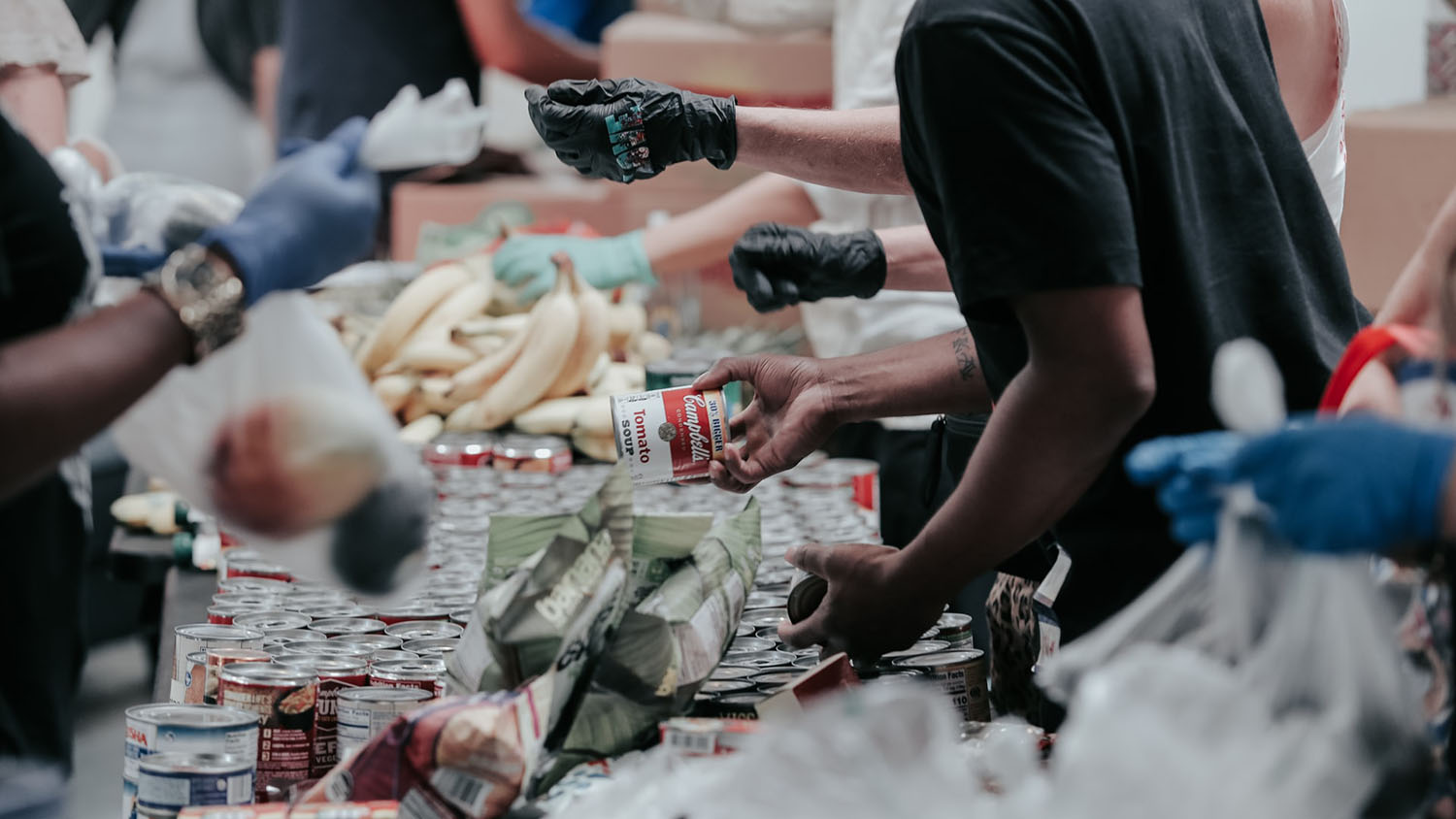 Researchers have compiled state-level reports on nonprofit organizations from 43 states, and the overall picture is clear: the pandemic presents an unprecedented crisis for nonprofit organizations in the United States.
"The nonprofit sector is known as 'the resilient sector,' but our overview of these state-level reports raises serious questions about the long-term impact COVID-19 will have on nonprofit organizations," says Mandi Stewart, an expert on nonprofit organizations and associate professor of public administration at NC State University.
To better understand the effect COVID-19 is having on nonprofit organizations, Stewart and her collaborators compiled reports developed by state and regional organizations. Each report provides an overview of how the pandemic has impacted the nonprofit sector in the relevant state or region. Altogether, the researchers compiled 68 reports from 43 states, including some instances where organizations released multiple reports over the course of the past year. The reports were published between March 2020 and January 2021.
"This is a resource that can be used by anyone in the nonprofit sector, as well as by those of us who study the nonprofit sector," Stewart says. "By looking at all of these reports we can more fully understand the depth and breadth of the impact that COVID has had on nonprofits. It also helps us identify those challenges that are common across geographic areas or mission sectors, as well as challenges that are more specific."
One thing the reports made clear was that the challenges facing the nonprofit community revolve primarily around resources.
The pandemic created a perfect storm for the nonprofit community: demand for many of its services increased, even as the resources available to provide those services took a nosedive.
"For example, arts-oriented nonprofits have seen earned income come to a screeching halt," Stewart says. "They are unable to engage in many of the activities they relied on to generate resources: symphonies canceled their seasons; museums were shuttered for months. Meanwhile, nonprofits that provided human services have seen demand skyrocket. And many nonprofits that relied on volunteer assistance, such as food pantries, have seen declines in volunteer participation – which poses problems of its own."
In fact, a report synthesizing data from the 43 states suggests that nonprofit revenue streams suffered across the board, with organizations reporting declines in individual donations, fundraising events, service fees, membership dues and grant funding. The synthesis report links to the full data set, as well as all of the state-level reports that went into it.
The researchers stress that the state-level reports vary in important ways. Because the reports were written by different organizations, there is a lot of variability in terms of which subject they chose to address. For example, only 10 of the 68 reports addressed grant funding. In addition, it's important to note that the content of the reports was likely influenced by when they were published. For example, a nonprofit community's prospects would have looked very different in March 2020 than they did in December 2020.
However, the variable timeframe of the reports highlights one reason the pandemic poses an unprecedented challenge for nonprofit organizations: it has gone on for more than a year, and it's not clear when it will end.
"It's also unique in that it is affecting the entire country at once," Stewart says. "It's not like a natural disaster in which the devastation is limited to a single city or state, allowing nonprofits and donors from outside the affected area to contribute resources. It's everywhere, and it's still going."
In other words, the disaster is still unfolding for these nonprofit organizations and the communities they serve.
"It is important to pay attention to which organizations survive," Stewart says. "Are there policy decisions that state or local governments have made that helped nonprofit organizations weather this crisis? It's too early to draw any conclusions, but it's important to pay attention now so that we can collect data.
"For example, 68.5% of nonprofit organizations in Illinois applied for government loans or other government support programs under the CARES Act. That number drops to 49% for Indiana, and 23% for Ohio. Yet nonprofits in Ohio reported more declines in individual donations than their counterparts in Illinois. What drove the decisions of these organizations? What will that mean for the nonprofit sectors in those states? Those are important questions, and you can find similarly important questions everywhere you look. Ultimately, we hope that bringing all of this information together will help folks answer many of these questions."
The report, "States of COVID-19: Synthesis of State-level Nonprofit Reports on the Impact of the COVID-19 Pandemic," was co-authored by Stewart; Kerry Kuenzi, a nonprofit organizations expert and assistant professor at the University of Wisconsin Green Bay; Marlene Walk, a nonprofit leadership expert and assistant professor at Indiana University–Purdue University Indianapolis (IUPUI); and Abby Klippel, a graduate student at IUPUI.