Walking the Walk
Saul Flores' memories of his 2010 journey from Ecuador to the United States are never far from his mind. Today, the NC State alumnus speaks on college campuses across the nation about his experiences tracing the "Walk of the Immigrants."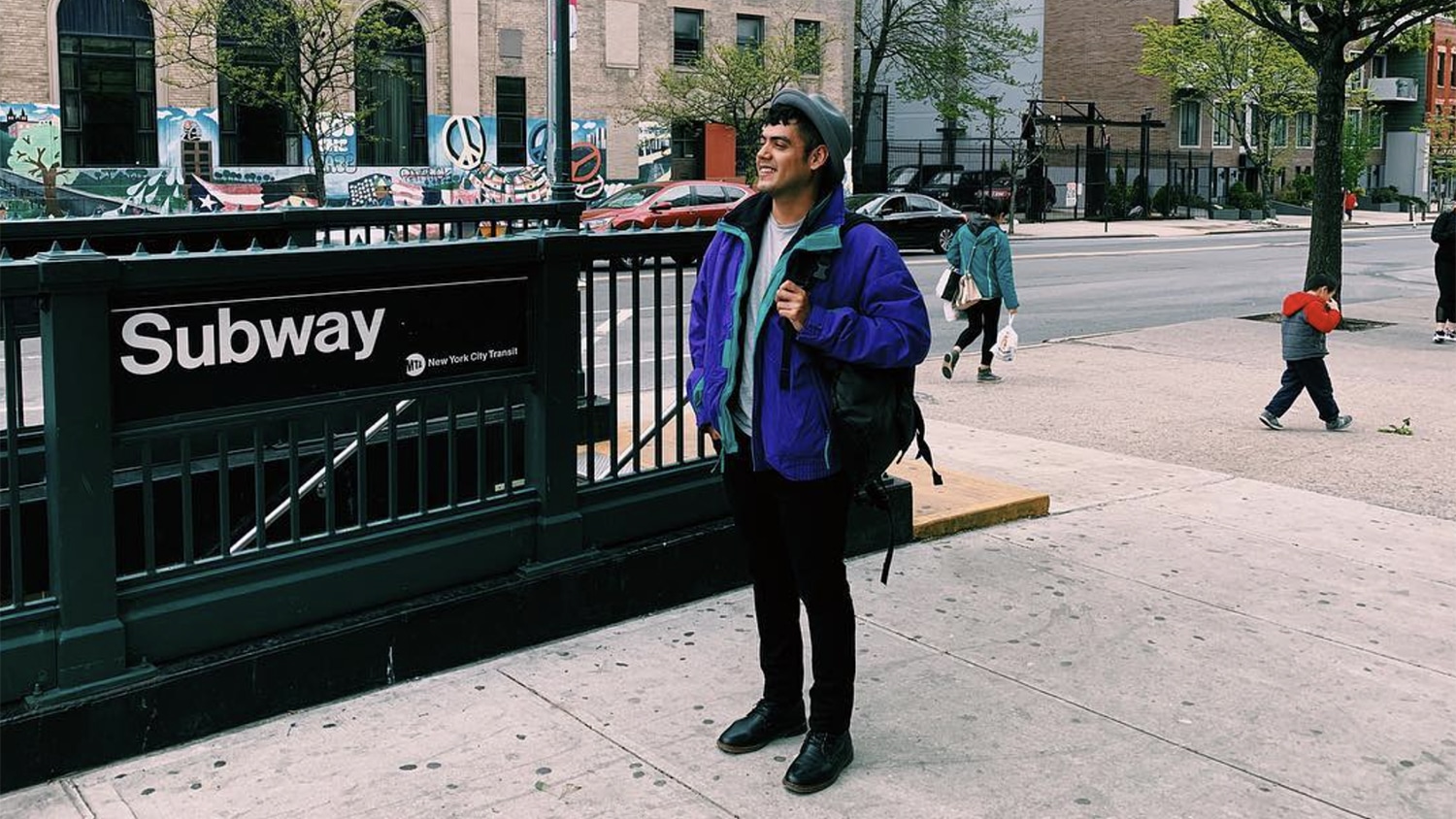 Caldwell Scholars are taught to "think big." It's the merit-based scholarship program's motto, an exhortation attributed to John Tyler Caldwell, the Mississippi-born educator who served as NC State's eighth chancellor during the turbulent 1960s. In return for receiving what amounts to a full ride for three years at NC State, recipients are encouraged to devote their hearts, minds and hands to the task of changing the world.
In the summer of 2010, Caldwell Fellow Saul Flores went one better: He added his feet to the equation.
I met Flores in early May of that year, after he sent me an email asking if the NC State news office could promote his upcoming service project. Even by Caldwell standards the idea seemed audacious. Flores said he planned to spend the summer walking and hitchhiking from Quito, Ecuador, to his hometown of Charlotte, North Carolina — a journey he estimated at 4,558 miles.
Flores was being modest. In the end, he trekked some 5,328 miles through 10 countries over three months.
I conducted a videotaped interview with Flores in Leazar Hall just after sunrise, only a few hours before he was scheduled to board a plane for Ecuador. Soft-spoken and intense, the 20-year-old told me about an aging elementary school in Atencingo, Mexico, that he had visited on a service trip with the Caldwell Fellows in the spring. He was determined to raise money to renovate the school and help the town's children by taking photos along the journey and selling them online.
"He leans forward in his seat, struggling to paint a picture with words, a picture of stark contrasts, of breathtaking beauty and heartbreaking poverty," I wrote at the time. "When words fail, he relies on the photographs he took on the trip, vivid portraits of the town and its children."
In addition to raising money for the school, Flores wanted to raise awareness of the conditions that drive some people to seek a new life and new opportunities in the United States. Had his mother not made the "walk of the immigrants," Flores might have attended the dilapidated school in Atencingo, his mother's hometown.
Thanks to Facebook and other social media platforms, I was able to follow Flores' progress as he posted updates along his epic journey. I summarized his experiences in a series of articles that summer for the Bulletin, NC State's faculty and staff e-newsletter.
Follow Flores' Trek
"Caldwell Fellow Saul Flores survived an encounter with a poison dart frog and an hour-long police interrogation before skirting the dangerous border region between Colombia and Panama along the coast and arriving in Costa Rica yesterday," I wrote on June 28.
In other stories, I detailed his heartwarming face-to-face meeting with his brother in El Salvador and his stop in Atencingo, where he was greeted as something of a local celebrity. After Flores returned to campus, I went through the 20,000 photos he took along the journey and posted a selection. In 2012, the NC State University Libraries featured many of Flores' photos in an exhibit in the D.H. Hill Jr. Library.
Today, memories of the journey are never far from Flores' mind. In fact, he's recounted his experiences from that summer hundreds of times on college campuses in the past few years as a motivational speaker for CampusSpeak, a company dedicated to delivering ideas that empower students to make a difference in their communities and in their lives.
"Last fall I did 40 talks around the country, and in 2021 I did 56," Flores says by Zoom from his home in Brooklyn. "This is my life's work right now."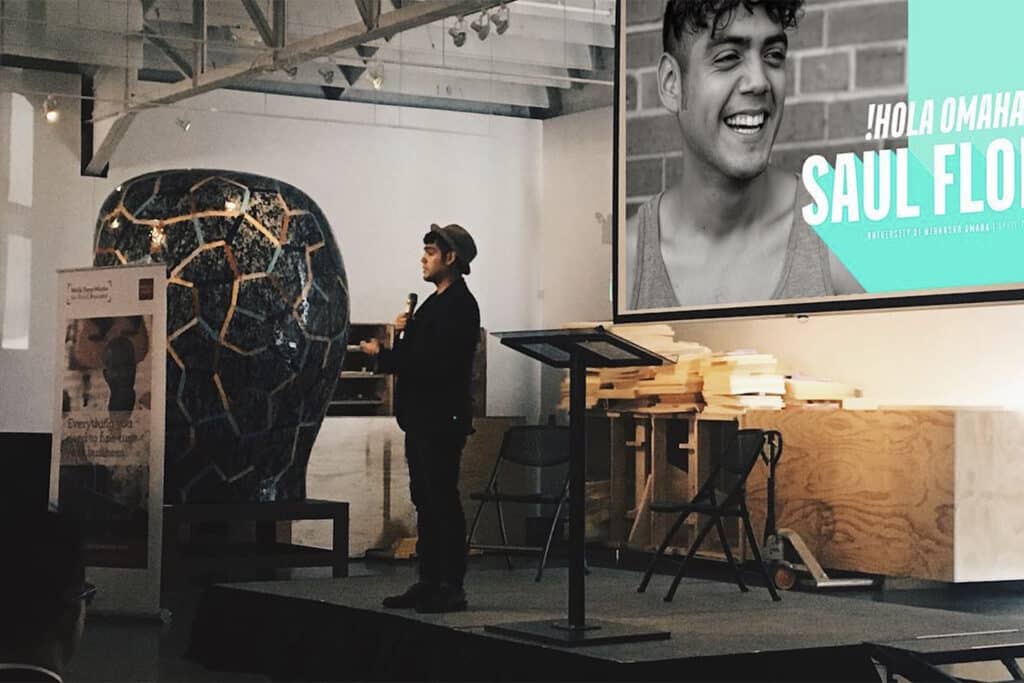 I ask Flores if the stories I wrote in 2010 romanticized the challenges he faced on along the way.
"There were times I remember feeling extremely low," he says. "I would go weeks without speaking to anybody, and isolation is really dangerous for your mind. But I read all of your stories. I read them in the most random places. They definitely gave me a strong sense of purpose and meaning."
Flores says he drew strength from his mother, reaching out to her by phone when he could get a connection.
"I would always hold onto my little conversations that I had with her during the trip," he says. "I just remember them being very encouraging and uplifting. You know, my mom believes in everything that I do. And that is the biggest blessing in the world — that she has faith in my capacity and my ability."
Flores also drew strength from the children of Atencingo. "They're so happy and yet they have so little," he told me before he embarked on his trip. Some have remained in touch with him on Facebook and Instagram.
"They're always sending me messages," he laughs. "They're all grown up now."
Prospects are brighter for youngsters in the town today, thanks in large part to Flores' efforts. The media attention generated by his walk prompted the regional government to drop plans to close the school. Instead, officials allocated funds to renovate it.
Knowing that he played a role in saving the school reinforces Flores' conviction that bold action can have big results. "It's the most beautiful feeling in the world," he says.
Maintaining ties to his mother's hometown, Flores recently launched a business called Mama Sugar that sells artisanal sugar harvested from the sugar cane fields of Atencingo. The business is named in her honor.