Events
6 Ways Anyone Can Win on Day of Giving, Including Free Ways, Whoa
Day of Giving is the best. When else can you tweet about or give to the programs that shaped your life and watch as your tweets or money unlock even more money to change the lives of future students? It's #GivingPack — and giving forward.
Yes, first and foremost, Day of Giving is exactly what the name says it is: a day when we come together to give back to this university we love so dearly. But it's so much more than that! It's a celebration of all the things, big and small, that make each student's NC State experience unique and special — colleges with 11,000 students and clubs with 13; iconic landmarks and favorite hidden study spots; once-in-a-lifetime hockey games in Carter-Finley and spikeball on Stafford Commons on a regular Wednesday afternoon.
Remember that one time when _______________? That's what Day of Giving is all about.
We'd obviously love for you to support the colleges and programs that mean the most to you on Day of Giving — last year, we raised $23,060,336 in 24 hours from a record 14,533 gifts, a feat we hope to top on March 22 — and there are so many ways for you to do that. You might be surprised to learn that they don't all involve giving money (unless you're a music student, in which case, we know you know 😎).
IS IT @NCState #GIVINGPACK DAY OF GIVING OR IS IT CHRISTMAS MORNING?!? GO PACK GO @NCStateMusic and thank you for the love and incredible, unforgettable experiences in my nc state journey over the past six years!!! pic.twitter.com/f780SjEIFf

— abbs 🌙 (@abigailgk_) March 23, 2022
---
The Free Ways
See Also: The Extra Fun Ways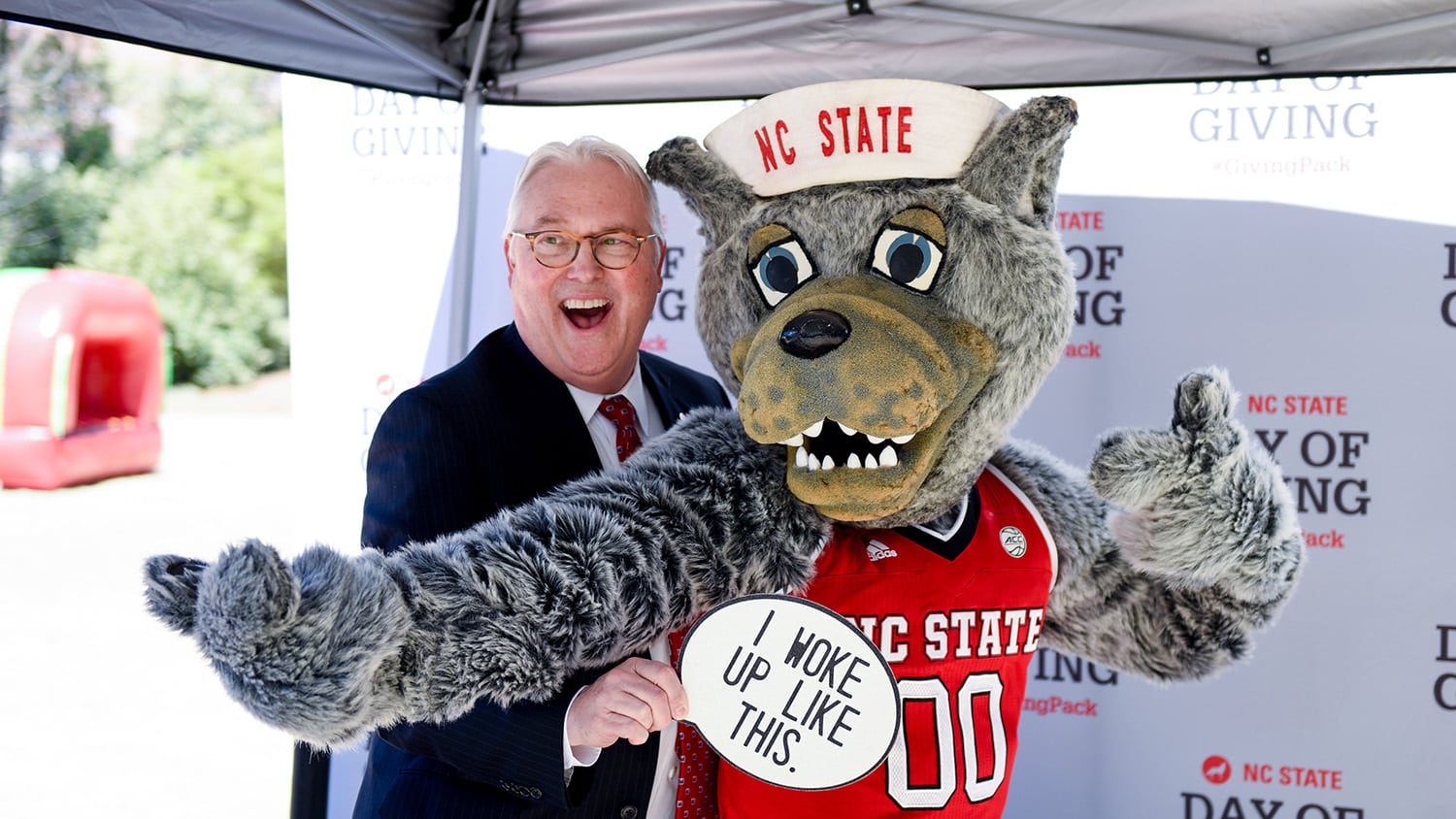 ---
Free Way #1: WIN. THAT. MONEY. (for your favorite college or unit, not for you, P.S.)
Starting at precisely 12:01 a.m. on March 22, there are all-day and hourly challenges taking place on social media that come with 🫰free money💰 to support the programs you care about.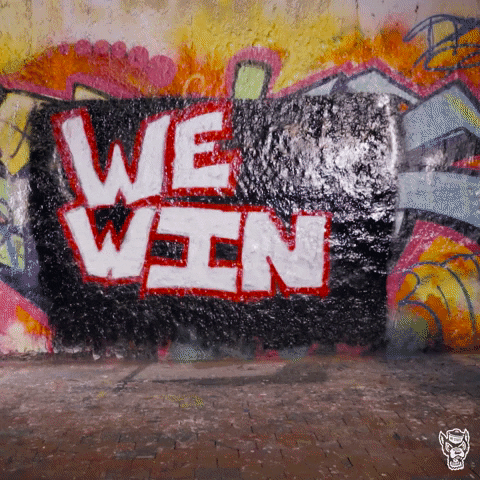 All you have to do is follow the challenge rules, tag the program you want to support, and tell literally everyone you know (literally, everyone) to do the same. Be creative and share your love for the Wolfpack to increase your chances of winning. Here are some of our favorite challenges to get your ideas flowing:
Before and On Day of Giving

🪟 Window Into the Wolfpack Challenge
Share a photo taken with the paper or virtual wolf cutout from the Day of Giving toolkit that gives us a glimpse into your world.

All Day

🕵️ Where's the Wuf? Scavenger Hunt
Students! Find one of five stuffed Wufs hidden across NC State's main and Centennial campuses. Take a photo with it and share to win.

10 a.m.

😻 Pack Pets Challenge
Exactly what you'd expect — show us a picture of your Wolfpack pets, win challenge funds. Easy and cute! (We highly recommend hanging out on Twitter during this challenge for a major mood boost.)

3 p.m.

🪩 Wolfpack Throwback Challenge
Alumni! Do you have fun pictures of your time at NC State? We want to see all. of. them. please.

8 p.m.

🎙 Primetime Show Challenge
Tune in to the Facebook Live Primetime Show at 8 p.m. and shout out your favorite program in the comments.

9 p.m.

❤️🤍 Red and White Song Challenge
Record a video of yourself singing or performing the "Red and White Song" to help your favorite college or unit win.
Some fierce (and by fierce, we mean cute) competition out there, but CONGRATS to our Pack Pets Challenge winners, @FeedthePackNCSU and the @glbtcenter! 🎉🐺🐾 Shout-out to WALL-E and Tuffy the cat for their support. #GivingPack pic.twitter.com/VTsnTWo8x1

— NC State University (@NCState) March 24, 2022
---
Free Way #2: Students-Only Fun Fest Extravaganza (x2)
Us: What's better than one Day of Giving student event?
No one:
Us: Two Day of Giving student events!
No one: Wow, that's such a surprising answer to that question that I didn't see coming!
Join us on Stafford Commons or at The Corner on Centennial Campus between 11 a.m. and 2 p.m. on Day of Giving for games, food, exclusive swag and a chance to vote for your favorite area to win an extra $4,000 in bonus funds.
Also, be sure to check out the calendar and our Facebook page to find other Day of Giving events happening in colleges and departments all across campus. 👀
---
Free Way #3: Tell Your NC State Story
We love the #GivingPack Hashtag Match Challenge because every time you share pieces of your NC State experience with us we melt into puddles of joy. 🫠
I once had a dream about joining a big marching band and being a huge part of music but I didn't think it would happen. Then I went to state it finally feels like a dream come true! I just wanna say thank you so much to @NCStateMusic #GivingPack pic.twitter.com/JHdN3gb0xH

— Gat (@gatsoncrack) March 23, 2022
When you post something you love about NC State on Instagram or Twitter — using the hashtag #GivingPack and mentioning the college or unit you want to support — $10 will automatically be donated to that program in your honor. You can post up to five times to score $50 for your favorite area of campus — then sit back, read all the beautiful memories your Wolfpack is sharing and ugly cry with us.
It feels really good, we promise. 🥰
Other social media challenges throughout the day provide additional opportunities to share your NC State memories and stories, so be sure to bookmark the full list.
You can also use the Day of Giving toolkit to help us spread the word and encourage others to get involved in the fun.
Throwing it back to late nights in my freshman Industrial Design studio, hanging with my design roomie @arifarquharson & AADSA squad,& graduation! To celebrate my time studying @NCStateDesign, I'm #GivingPack to the Industrial Design and Graphic Design Funds for Excellence❤️ pic.twitter.com/y31g5iEcoz

— Britt Davis (@BrittDavis704) March 23, 2022
---
The Money Ways
Or, the Giving Part of #GivingPack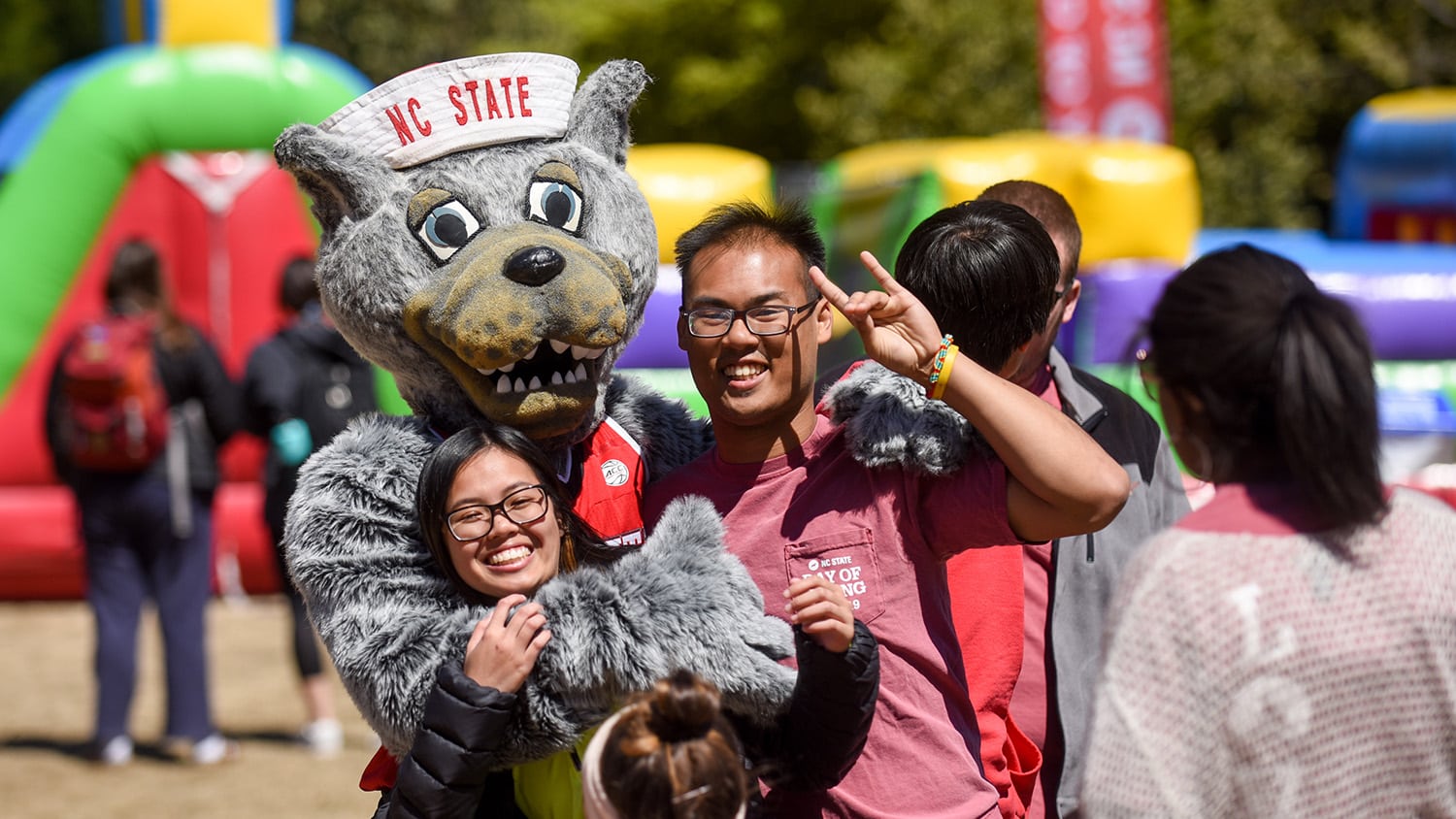 ---
Money Way #1: Make a Gift (Or Several) to Amp Up Your Impact
We know you already give to NC State at other times of the year, but did you know that on Day of Giving you can tap into the power of the Wolfpack to maximize the impact of your gifts? Look for these opportunities to amplify your gift throughout the day:
Alumni, friends, parents and board members have offered up more than $400,000 of generous challenge matching gifts that you can help us unlock! 🗝 Take a look at the list of matching gifts and see which of your favorite programs need your help to reach their challenge goals.
$2,500 UNLOCKED 🔓: Thanks, Wolfpack for coming together to unlock a $2,500 gift from Wade Colburn '14 in support of Park Scholars. More dollars = more scholars! Thank you, @wcolbur, for your inspiring gift! #GivingPack https://t.co/D8FpM3zZem pic.twitter.com/PVBN35h55O

— Park Scholarships (@ParkScholarship) March 24, 2022
Hourly giving challenges are another way you can amplify your gift, especially if you rally your friends to help your college or program win. Will this be your first time making a gift? Then make it at 12 p.m. during the First-Time Donor Challenge for a chance to win your favorite program an additional $1,000! Are you a parent of an NC State student? Join your fellow Pack parents in competing for bonus funds by making your gifts at 7 p.m. during the Most Parent Gifts Challenge.
---
Money Way #2: Sign Up to Be a Pack Leader
Normal people probably aren't excitedly watching @ncstatemae and @NCStateISE compete to have more gifts than each other, but it's pretty exciting. #GivingPack

— Allison DeBusk (@allison_debusk) March 24, 2022
Are you extremely passionate about helping NC State and its students? Do all your friends constantly say, "Your love for NC State makes me love NC State"? Does the idea of having your own personal custom giving link fill you with the kind of competitive pride and joy you haven't experienced since you aced that really hard physics test that everyone else failed in 9th grade? (We see you, friend. 🫶)
If any or all of that sounds like you, inspire your friends and family to join you in #GivingPack by signing up to be one of our Pack Leaders before 5 p.m. on March 21! We'll give you all the tools and guidance you need to reach out and ask your network to join you in giving.
If you've ever met me, you understand how much my alma mater @NCState means to me. Today is the university's annual "Day Of Giving". Join me in #GivingPack today to support current and future students here at NC State!!! #gopack🐺 https://t.co/yqIEEROXSx pic.twitter.com/6zbeQnLO8c

— American Aquarium (@USAquarium) March 23, 2022
If you successfully complete the You+2 Challenge by giving and getting two other friends of NC State to give through your link, you'll even receive some exclusive swag! There are other special challenges for Pack Leaders, including:
The Pack Leader with the highest number of gifts will win $2,000 extra for their chosen area.
The Pack Leader who raises the highest dollar amount will win $2,000 extra for their chosen area.
Six Pack Leaders who successfully complete You+2 will be drawn at random to win a bonus $1,000 each for their area.
---
Money Way #3: Dominate the Leaderboards
Be sure to keep an eye on the leaderboards on the Day of Giving website so you can use your gifts to help your favorite programs earn a share of the largest buckets of bonus funds. Depending on where they finish on each of four leaderboards, they will earn a percentage of the total bonus funds for that board.
With just over three hours left on Day of Giving, OFE is still on top of the Power Your Pack Leaderboard! https://t.co/6u7BdINjGf #GivingPack pic.twitter.com/o1mleWFmK3

— NC State Office for Faculty Excellence (@NCStateOFE) March 24, 2022
There are leaderboards based on the dollar amount raised, the total number of gifts and the increase in gifts received over the previous year (this last one, the Power Your Pack Leaderboard, is where your gifts can have a huge impact on the small units you love) — any amount you're able to give can make a difference. The more people you can encourage to join you in giving, the better the chances of winning leaderboard challenges, so start recruiting your Pack today! 💪
---
The Gratitude Ways
(It's Just That We Love You)
And finally, thank you, Wolfpack. Day of Giving — and everything we do — is only possible because of your passion for all the areas of NC State that impacted your time as a student here, your career after college and your life as an alumnus of this university. When you give forward, you bring those opportunities to life for a new generation of students, and that's something to celebrate, on Day of Giving and every day. 🐺❤️