Campus Life
Finding Your Wolfpack: Drop-in Spaces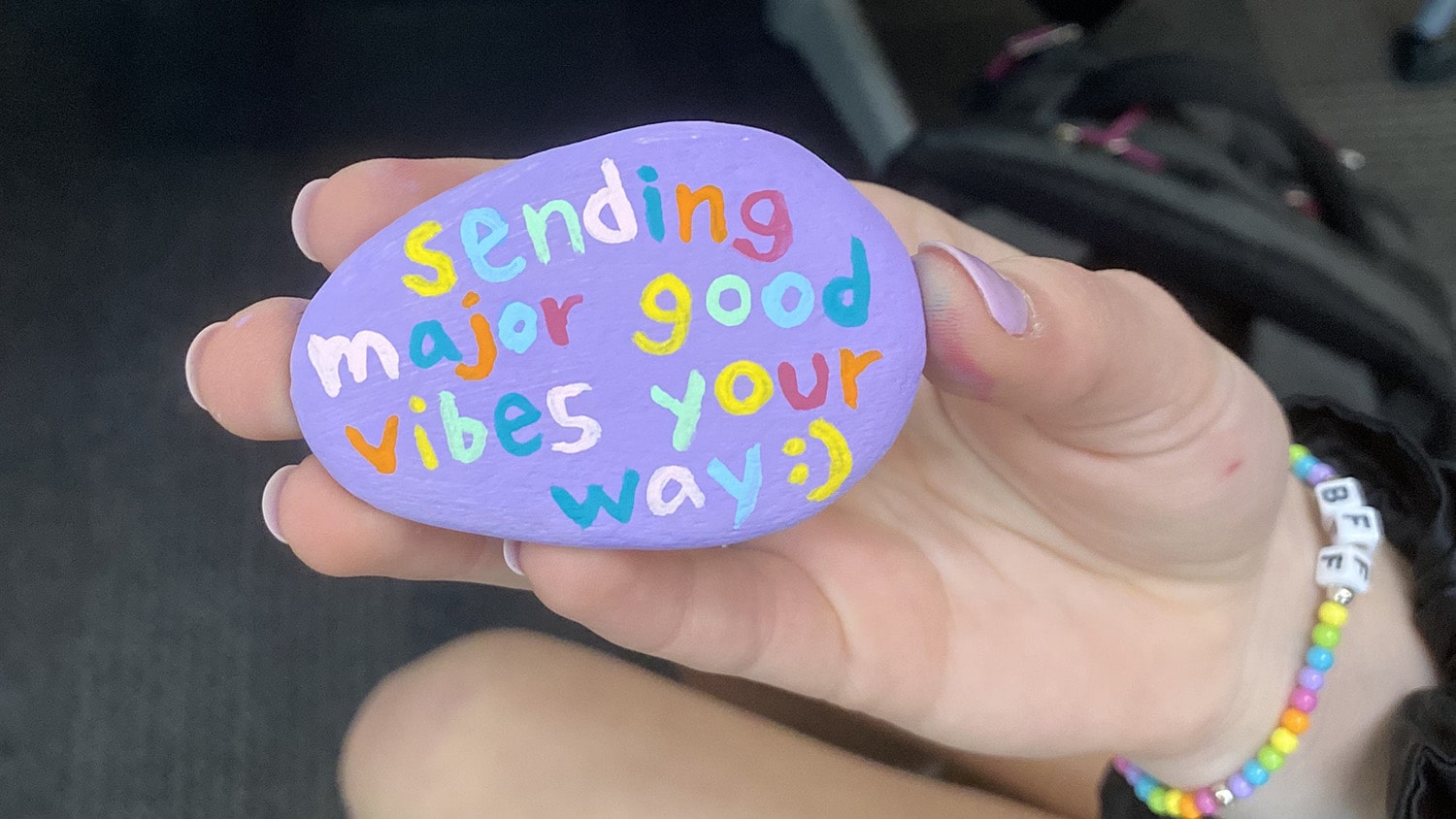 Community plays an important role in your well-being — especially on a college campus with 37,000 students. NC State's Prevention Services makes it easier to find your people with a dozen drop-in spaces — relaxed, informal spaces for students to connect over shared experiences.
"When students feel like they belong and have connection, they're going to have better mental health outcomes," said Laura Boyd assistant director of Prevention Services. "We want to make sure we're able to offer programs and interventions that can provide that."
Spaces are inspired by evidence-based practices, community interests and student mental health trends. The lineup of drop-in spaces changes each semester to best meet the needs of students and employees. Professional counselors lead each space except Start the Convo, which is led by student Mental Health Ambassadors.
Explore this semester's spaces below and learn how you can get involved.
---
Flourish
A collaboration between Prevention Services and the Department of Horticultural Science, Flourish is built upon the benefits of horticulture therapy. Students learn about growing and caring for plants and have made miniature zen gardens, painted pumpkins and arranged flowers. Events are held every Monday and typically require registration to ensure there are enough supplies and space, but all students are welcome.
---
International Tea Time
Students of any nationality can come to International Tea Time for snacks and conversation. Whether they come from another country, hope to study abroad or want to learn more about the world, students can meet new friends and learn about different cultures. The Counseling Center and the Office of International Services host this space every Thursday.
"My worries or my concerns are not only for me — there are people who share these concerns. We feel connected to each other."
— Hyemi Jang, graduate student from South Korea
---
Black and Boundaried
Guided discussions help students explore racial and ethnic trauma in Black and Boundaried, led by Prevention Services and held in Multicultural Student Affairs. Students learn about the impact of racial and ethnic trauma, talk about their experiences and incorporate healthy coping strategies. This space occurs twice a semester.
---
The Nature Experience: Walk and Talk
The Nature Experience is built upon the evidence-based benefits of being in nature. Every Friday, Prevention Services hosts walks along the greenways surrounding campus. The space is focused on mindfulness over fitness and encourages students to be mentally present as they walk through nature.
Walk Through Nature
Hear rushing water and chirping birds along the Rocky Branch Trail.
View transcript
---
Crafting + Connecting
Attendees can make beautiful things and feel their feelings at Crafting + Connecting, hosted by the Women's Center and the Counseling Center. Students can meet with counselors individually and make crafts as they talk with peers and get support. Crafting sessions are every other Tuesday.
---
Suicide Loss Support Space
Counselors in Prevention Services lead the Suicide Loss Support Space, which is for students who have lost a loved one to suicide. Students can meditate, practice grounding work and process their emotions with people who can relate to their experiences. This space meets every Tuesday.
"You're experiencing grief and loss, but you're also experiencing being a student right now."
— Angel Bowers, Prevention Services
---
SMART Recovery
SMART Recovery uses an evidence-based program to help people overcome addiction and other negative behaviors. Self-Management and Recovery Training (SMART) helps participants incorporate their personal needs and beliefs when finding their own path to recovery. Prevention Services holds meetings every Friday.
Pack Recovery
Laurie Capps Bolster, a graduate assistant in Prevention Services, explains the importance of offering a college experience free of substance use.
View transcript
---
Boba Chat and Craft
The Counseling Center designed Boba Chat and Craft for students who identify as Asian, Pacific Islander and/or South Asian American (APISAA). Every other Friday, students can learn how to maintain their well-being, share community and make crafts.
---
Crafting Resilience
Students practice self-care in Crafting Resilience, which is led by Prevention Services and University Libraries. This space incorporates evidence-based benefits of expressive arts. Participants have made slime, journals and fidget toys. Activities are held every other Tuesday.
---
Start the Convo
Student Mental Health Ambassadors lead Start the Convo, a space centered on peer connection. Students of any year and major can meet new people, share their experiences and develop a sense of community as they navigate college life. Conversations take place every Tuesday.
Join the Conversation
Senior Caitlyn Mahoney describes her experience with Start the Convo.
View transcript
---
Stress Busters
Prevention Services and University Libraries together host Stress Busters, teaching people ways to manage stress. Every Thursday, participants learn about and practice new strategies and techniques to help them decrease stress and increase calmness.
"Hunt Library is an ideal location for students to learn stress reduction strategies and relaxing activities on Centennial Campus."
— Kim Duckett, University Libraries
---
The Collective
The Collective is designed for women of color seeking community and connection. Open to undergraduate and graduate students, this space encourages truth-telling and deep relationships with the help of facilitated dialogue. Cisgender and transgender women, femmes and gender-nonconforming people are welcome. This space is led by the Women's Center and Prevention Services and meets four times a semester.
---