Athletics
Former Player Palmateer Tapped To Lead Yow Cancer Fund
Jenny Palmateer has been named the CEO of the Kay Yow Cancer Fund, the first former Wolfpack player to lead the charity named for the late coach.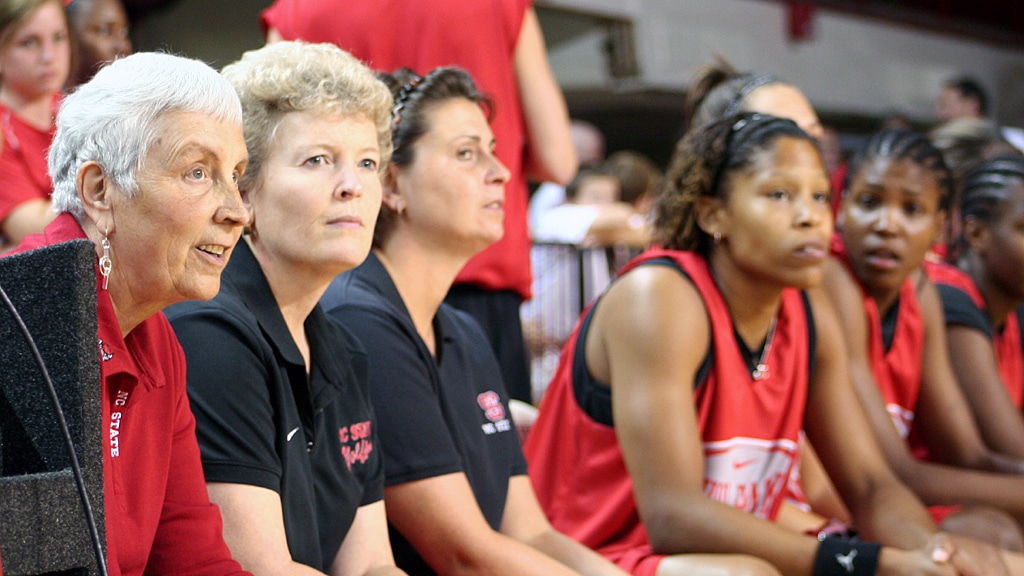 Among those at the side of Hall of Famer and NC State basketball coach Kay Yow when her final battle ended in the winter of 2009 was Wolfpack assistant coach Jenny Palmateer, a former State player who had spent much of her playing and coaching career learning from her life-long mentor.
A two-time Wolfpack captain during her playing career (1989-93), then-Jennifer Kuziemski and her twin sister, Krissy, were part of both ACC regular-season and tournament championship teams that were among the best Yow ever fielded.
Jenny followed Yow's path into coaching, beginning as a graduate assistant under Yow after earning her degree in communication in 1993, then as a full-time assistant coach under Virginia Hall of Fame coach Debbie Ryan.
She returned to join Yow's staff in 1999 for the legendary coach's final decade with the Wolfpack. Following Yow's death, Palmateer joined the staff of Seton Hall coach Anne Donovan for one year. From 2011-2017, Palmateer was the head coach at New Jersey's Monmouth University, which is less than 25 miles from her hometown of South Amboy.
On March 27, after five years of serving as a senior vice president of program development for the Kay Yow Cancer Fund in Durham, Palmateer was named the organization's fourth chief executive officer. Her previous three predecessors were coaches, so Palmateer becomes the first former Wolfpack player to lead the charity founded by coaching friends of the late coach.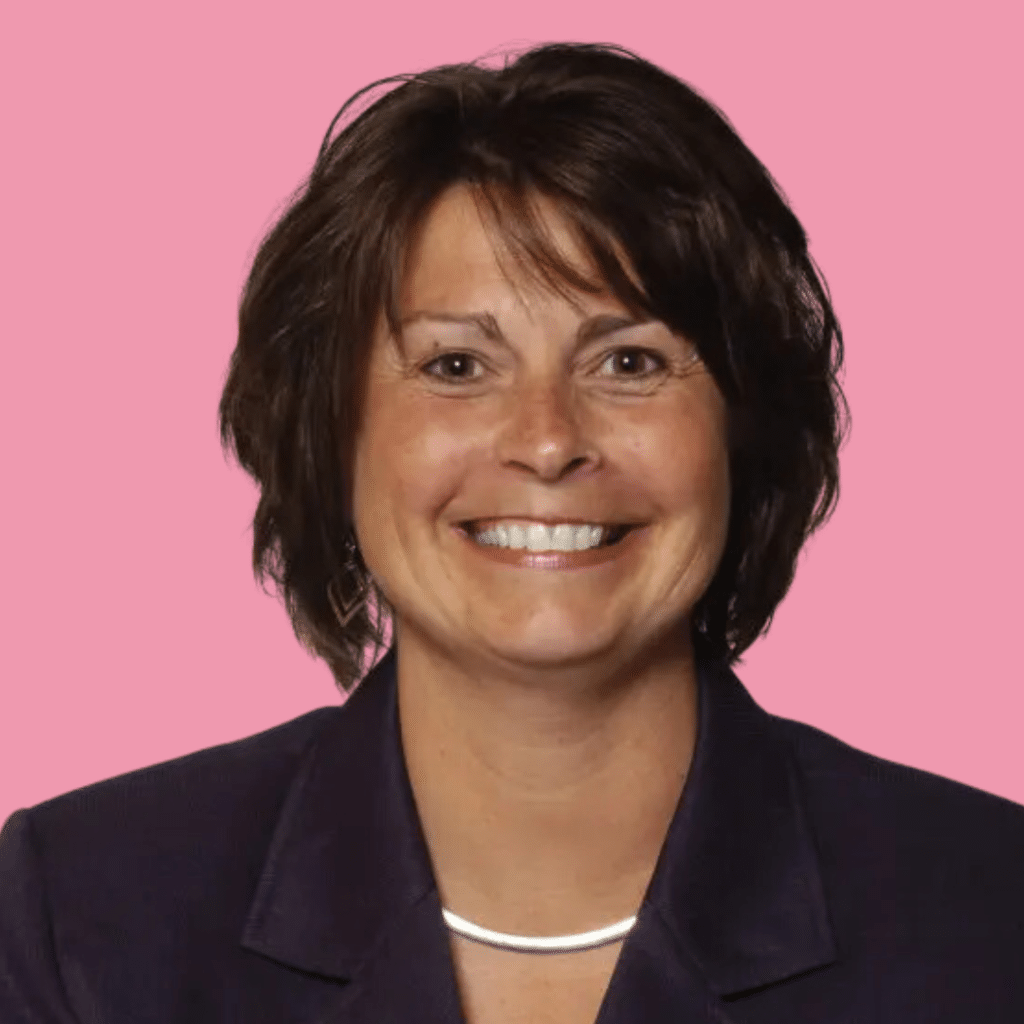 "I feel like this completes the circle," Palmateer says. "Like everything else with Coach Yow, this has helped me know that my career path has happened for a reason.
"Maybe this wasn't what I was thinking about when we lost Coach Yow, but we all wind up in the place we are supposed to be when we are supposed to be there."
Since its inception on Dec. 3, 2007, the charity has awarded more than $8 million in grants for research and treatment for cancers affecting women, and for programs helping women who are underserved cancer patients. The foundation raises money through a variety of national and international events, such as the annual Play4Kay games involving NC State basketball and other colleges, high schools and middle schools around the nation.
Palmateer doesn't have plans for major structural changes for the organization that was most recently led by former NC State assistant and interim head coach Stephanie Glance, who retired in 2023. She simply wants to continue the vision Yow had when the charity started some 15 years ago to increase awareness of women's cancers.
"The Kay Yow Cancer Fund is Coach Yow's legacy," Palmateer says. "She never really sought that out, but that's what it has become. It is a reflection of her in every way, shape and form in our mission of serving others. Her goal was to impact the lives of women battling cancer and to galvanize the community of coaches to do it.
"That was her vision, and that's what I'm here to continue. I think she would be proud of that."