Athletics
Coaching Her Way to the Top
Former NC State champion runner and current women's cross-country and track and field head coach Laurie Henes has become the Wolfpack's director of track and field and cross-country programs.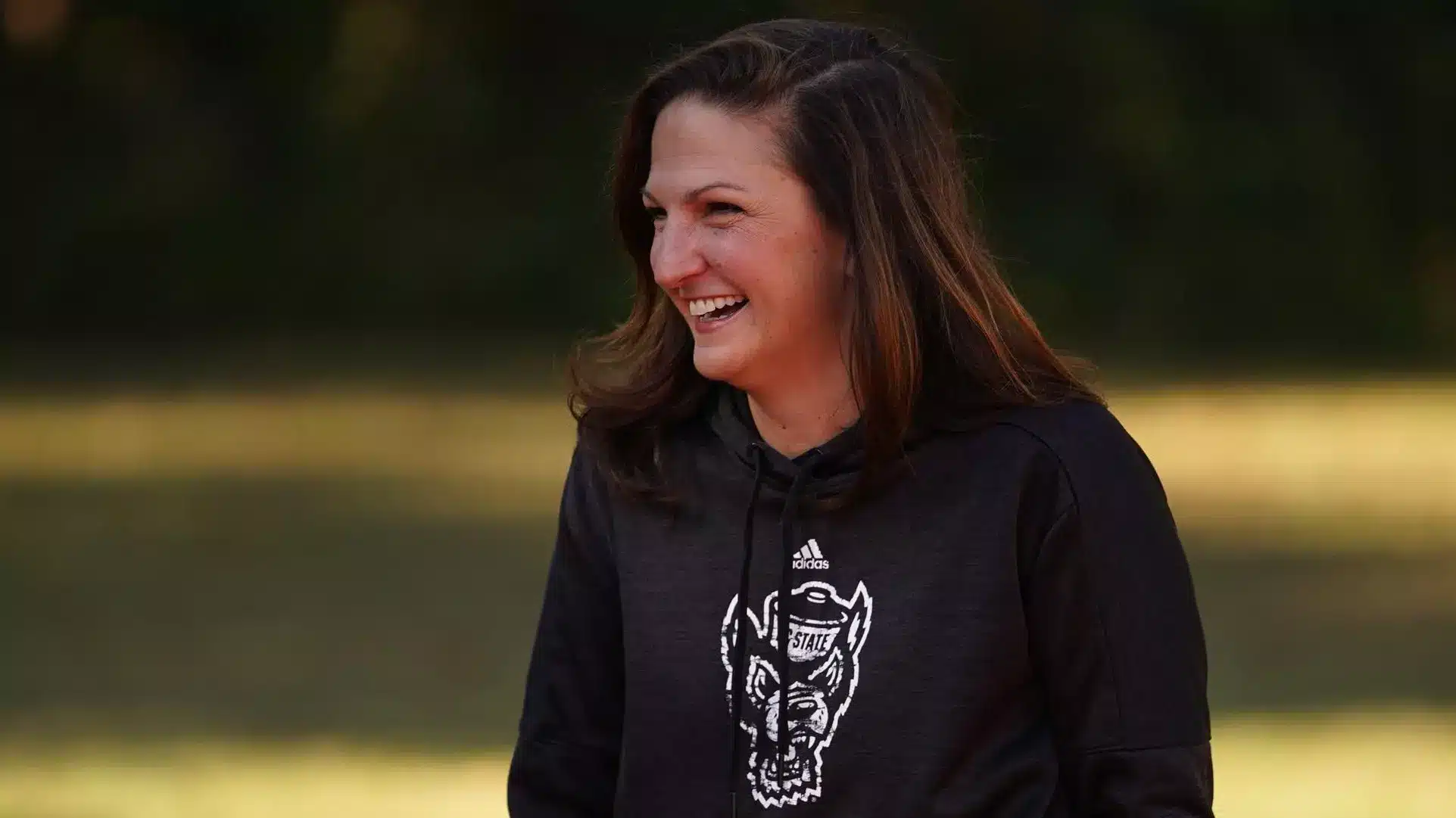 Laurie Henes insists exactly nothing will change following the announcement that she has been named the director of NC State's men's and women's indoor and outdoor track and field programs, along with her duties as head coach of the women's two-time national champion cross-country team.
Henes has been head coach of the women's cross-country team since 2006, and of the women's indoor and outdoor track and field team since 2019.
It is significant, however, that Henes will take over the men's track program from mentor Rollie Geiger, the longtime cross-country and track and field coach who first recruited Henes to NC State in 1988. Geiger will become a senior associate athletics director and retain his title as men's cross-country coach.
Henes, therefore, becomes the first female coach in school history — and one of the few female coaches in the country — to lead an NCAA Division I men's program.
Only one such arrangement exists at another ACC school: Miami's Amy Deem has held a similar position since 2008. Other programs around the country have comparable arrangements: Rosalind Joseph at Ohio State, Caryl Smith Gilbert at both Southern California and Georgia.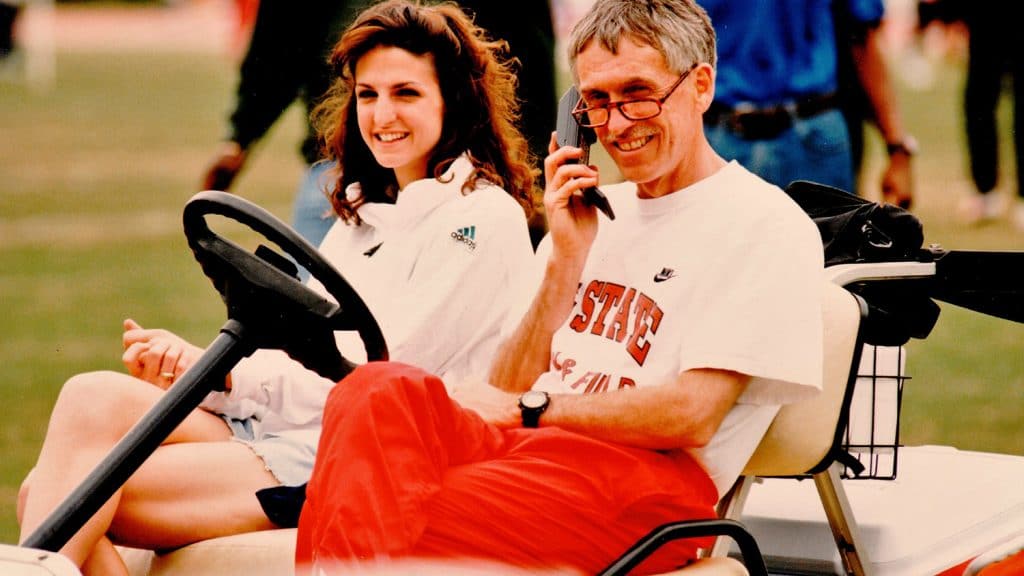 "Like swimming and diving, track and field and cross-country lends itself to this kind of arrangement because the men's and women's teams train together, practice together and travel to events together," Henes says. "In reality, there is not much change in what we do. The staff will continue with their duties, and all athletes will be coached by the head coach or assistant they work with today."
Henes has built nationally powerful programs during her three decades with the Wolfpack. She's the only coach in school history to win back-to-back national titles, leading the women's cross-country team to wins at the NCAA Championships in 2021 and '22.
"We elevated Laurie because she has earned the right," says NC State athletics director Boo Corrigan.
An accomplished All-American runner during her days as a student, Henes won the 1991 national championship in the 5,000 meters in her final race as a senior. Three decades later, Henes coached her oldest daughter, Elly, to the same championship for the Wolfpack women's track and field team, on her final day as a senior.
Women's cross-country has long been one of the Wolfpack's premier programs, dating back to its introduction in 1978. The team has won a total of 28 conference titles — second only to NC State men's swimming, which began in 1954 — for the most of any sport in ACC history. Eight of those titles have come under Henes' leadership, including the last seven in a row.
The former Laurie Gomez, a three-time state cross-country champion, was recruited from Boardman, Ohio, to run for Geiger's track and field team. She won multiple ACC titles, as did her teammate and future husband, Bob Henes. They have two daughters, Elly and Jordan.