Designing Healthy and Resilient Societies
NC State Licenses Supplement Reducing GI Inflammation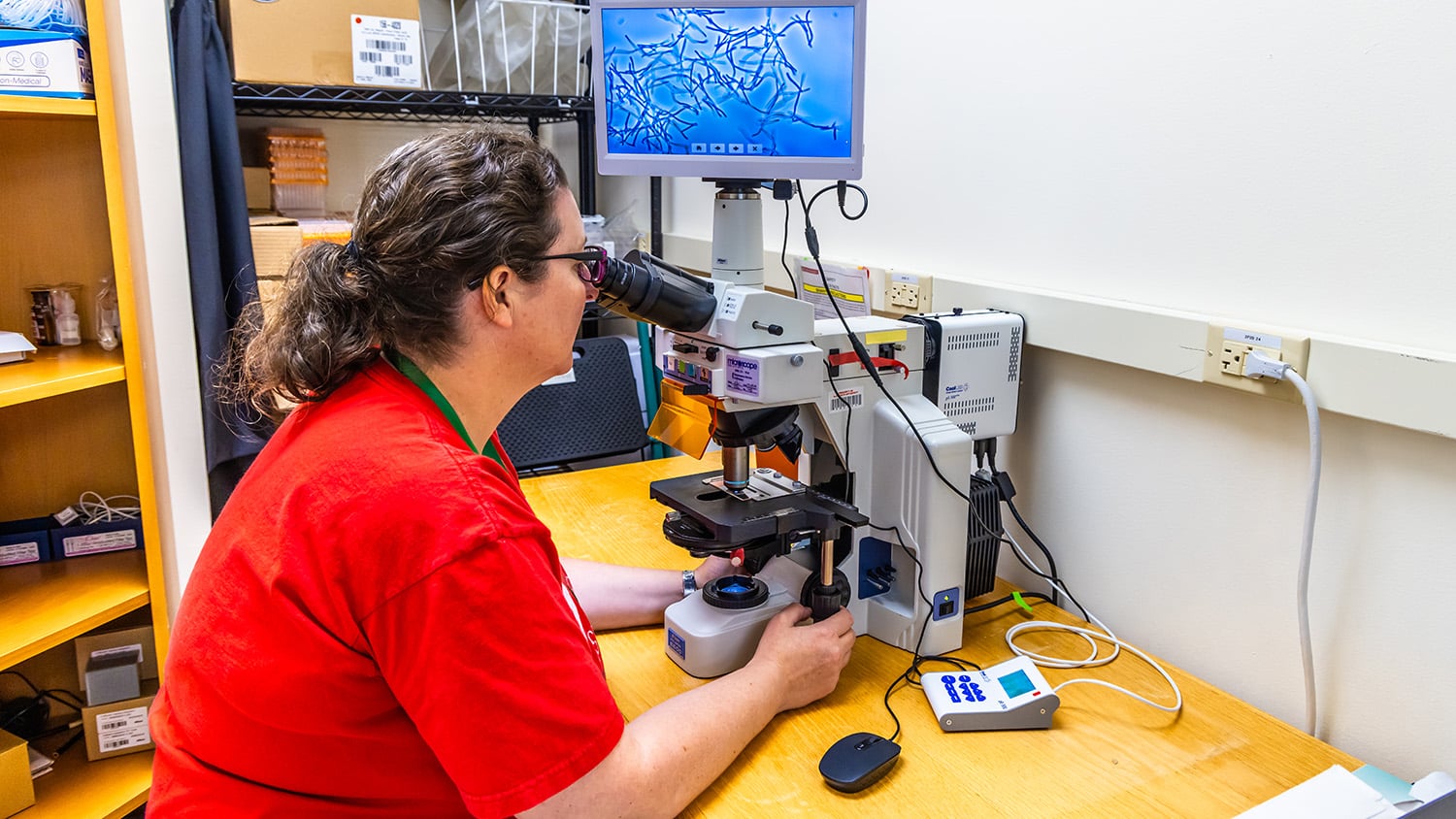 NC State researchers have created a new probiotic supplement that reduces gastrointestinal inflammation. The supplement was developed by engineering a strain of bacteria, and it's now licensed and commercially available for purchase.
Rodolphe Barrangou, the Todd R. Klaenhammer Distinguished Professor in Food, Bioprocessing and Nutrition Sciences, led a team of researchers studying the bacterium Lactobacillus acidophilus. A strain of this bacterium, L. acidophilus NCFM, was discovered at NC State in the 1970s and has been studied extensively since. NCFM stands for North Carolina Food Microbiology, the lab where this strain was discovered.
"For 40-plus years, this strain from the NC Food Microbiology Lab has been investigated and subjected to hundreds of scientific studies," Barrangou said "There's a legacy here, a history."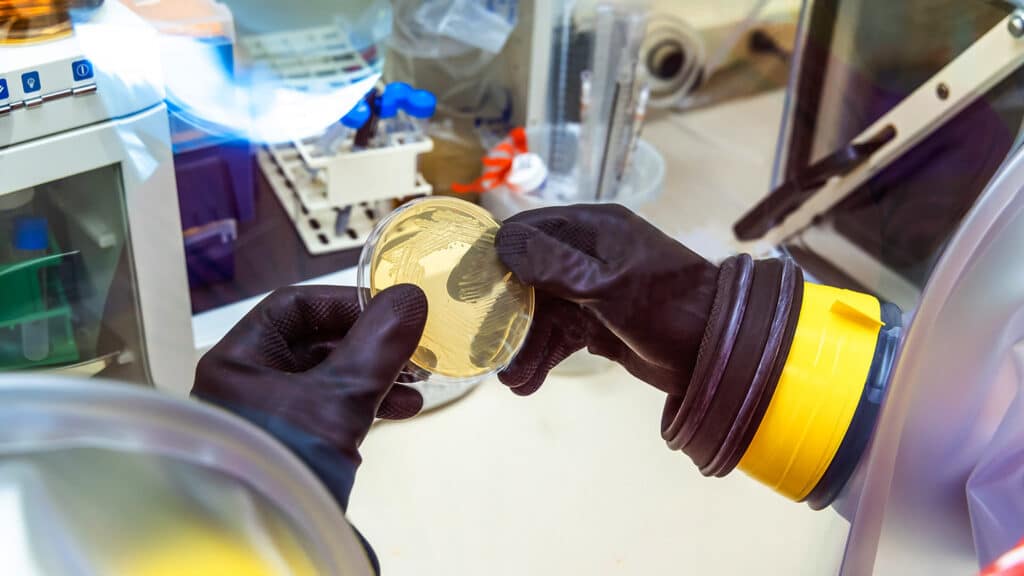 Barrangou and his team genetically edited L. acidophilus NCFM to prevent it from producing lipoteichoic acid, which is found in the outer layer of cell walls in some bacteria. While it occurs naturally, lipoteichoic acid has been correlated with inflammation inside human and animal bodies in some instances, including in the gastrointestinal tract.
"We always have some level of inflammation — there's a homeostasis for each individual," Barrangou said. "Occasionally, it gets out of control. There are live microorganisms, probiotics, that, when administered correctly, will instill a health benefit."
There are live microorganisms, probiotics, that, when administered correctly, will instill a health benefit.
When researchers removed lipoteichoic acid from L. acidophilus NCFM in the lab, they found the cell's surface had changed, altering the reactions between the bacterium and its host. Without the gene that produces lipoteichoic acid, the edited strain of L. acidophilus NCFM reduces inflammation in the gastrointestinal tract and reduces symptoms of GI distress in an animal model.
Because a gene was removed from a well-researched bacterium, the supplement is deemed generally recognized as safe, given the regulatory status and consumption history of the parent strain. The supplement was licensed to biotechnology company Provaxus and is now sold under its CodonRx brand.
Kevin White, founder of Provaxus, said licensing the supplement allowed the company to continue its mission of developing affordable products using advanced technologies in order to help the most number of people.
"We believe that, as a patented probiotic that has been shown in a wide variety of experiments to have anti-inflammatory effects, this supplement will be useful for a broad spectrum of people," White said. "We have an all-star group of medical and scientific advisors who are excited about this product."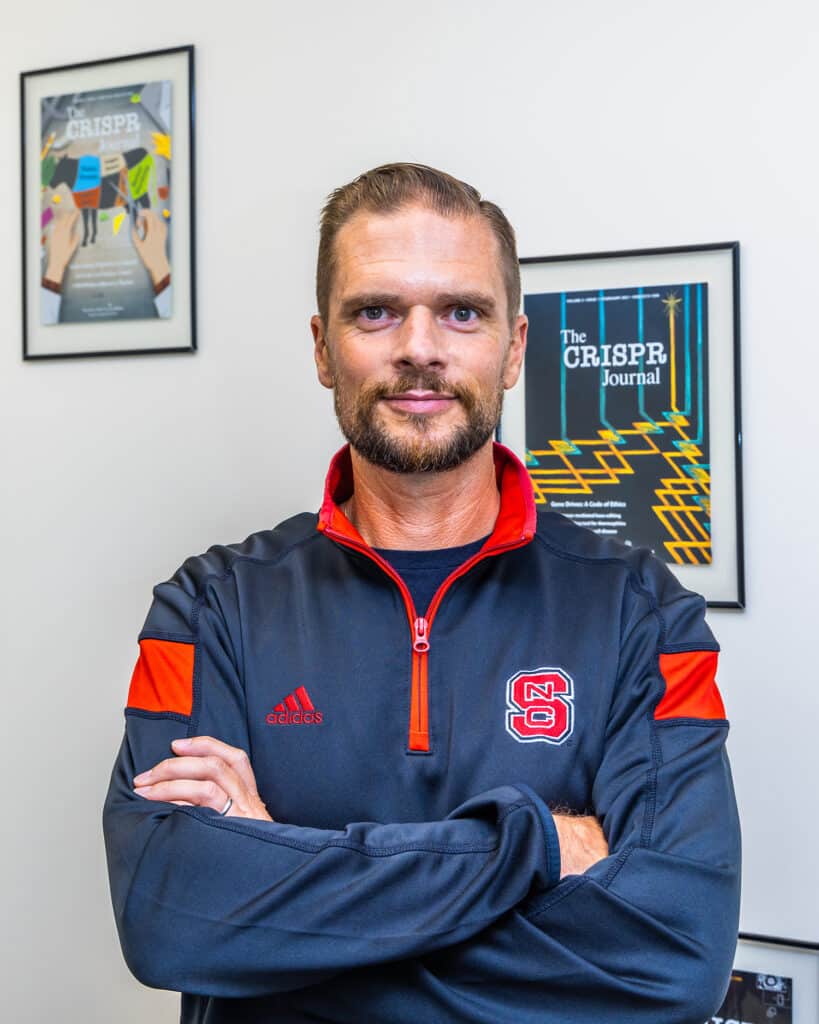 Sarah O'Flaherty, a senior research scholar in Barrangou's lab, came to NC State to study probiotic bacteria. Witnessing the licensing of a product she worked on is a unique experience.
"It's not typical working in academia that you get to experience being part of a team at Step One in genetic engineering and go all the way to the end to work on a product, when people can buy it and potentially improve their quality of life," O'Flaherty said. "It's an honor, in a way, to see it go from A to Z."
Further research can determine whether the supplement could address gut diseases like irritable bowel syndrome, Crohn's disease and colon cancer. On a larger scale, Barrangou and his team are seeking more scientific solutions to improve health by continuing to study microorganisms in the body.
​​"We're ushering in a new era of engineering the microbiome," Barrangou said. "On a larger level, we want to modulate the human gut microbiome to promote the growth of beneficial bacteria and engineer them to becoming more beneficial — to help digestion, overall wellbeing, gut brain access, sleep, diet, metabolism, nutritional value."