Athletics
Athletics To Honor 2 NC State Legends
Men's basketball player David Thompson and football linebacker Bill Cowher will be recognized for their accomplishments at NC State and beyond.
Two unique and legendary former NC State student-athletes, men's basketball player David Thompson and football linebacker Bill Cowher, will be honored in separate upcoming events for their record-setting achievements.
Both earned NC State degrees.
Thompson, a 2002 graduate of the College of Humanities and Social Sciences with a degree in sociology, is regarded as the greatest player in Atlantic Coast Conference history and the top college player born in North Carolina for his Wolfpack career (1971-75). A statue in his honor will be unveiled in December, the athletics department announced Monday.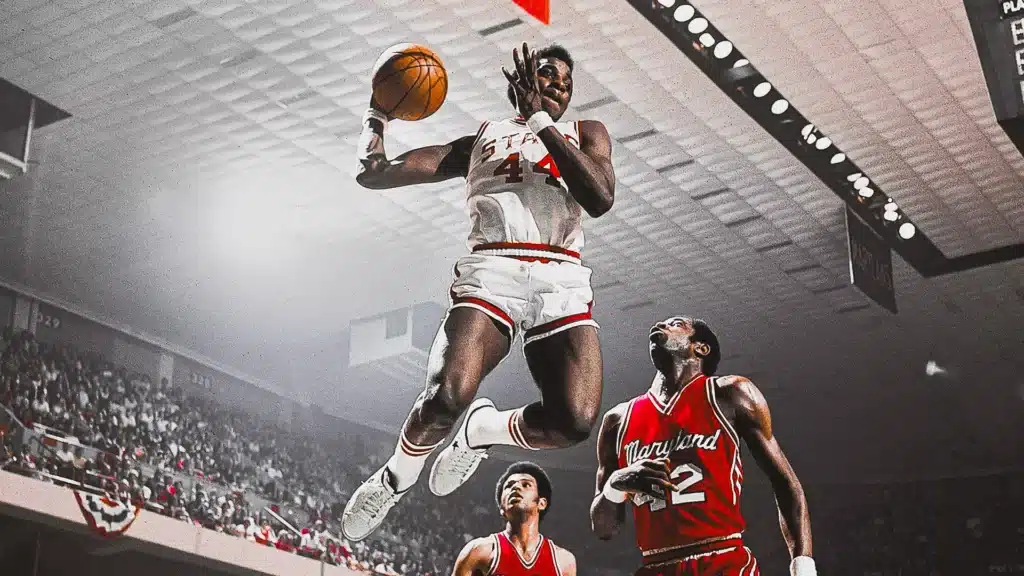 With a 44-inch vertical leap — measured during his playing days by the Guinness Book of World Records — Thompson was a three-time All-American, two-time ACC Player of the Year and 1975 National Men's Basketball Player of the Year who ended his Wolfpack career as the ACC's all-time leading scorer.
The native of Boiling Springs, North Carolina, was the top pick in both the National Basketball Association and the American Basketball Association drafts. He eventually signed with the ABA's Denver Nuggets.
Thompson is a member of the NC State Athletics, the North Carolina Sports and the Naismith Memorial halls of fame. His No. 44 jersey is the only basketball number ever retired by the athletics department.
Cowher, the only former Wolfpack football player inducted into the Pro Football Hall of Fame, will have his name added to the Carter-Finley Stadium Ring of Honor, which recognizes accomplished players from the football program, during Friday night's home game against Louisville.
Also a decorated player in the 1970s, Cowher was a three-year starter for head coach Bo Rein and still owns the school record with 195 tackles in a single season. After graduating with a degree in education in 1979, he played five years in the NFL before embarking on a successful coaching career with the Pittsburgh Steelers, which he took to the Super Bowl on two occasions. Under his tutelage, the Steelers won the 2006 Super Bowl before he retired the following season after 15 years as a head coach.
He was twice named the NFL Coach of the Year.
Since then, Cowher has worked as a television analyst for CBS, a 16-year tenure that has lasted longer than his coaching career.
The Crafton, Pennsylvania, native will become the 12th former Wolfpack player to be selected for the Ring of Honor, joining Dick Christy, Roman Gabriel, Dennis Byrd, Bill Yoest, Ted Brown, Jim Ritcher, Torry Holt, Philip Rivers, Mario Williams, Russell Wilson and Bradley Chubb.