The Abstract
Art, Engineering and Infinity: How Four College Students Ended Up Displaying Their Work With Escher and da Vinci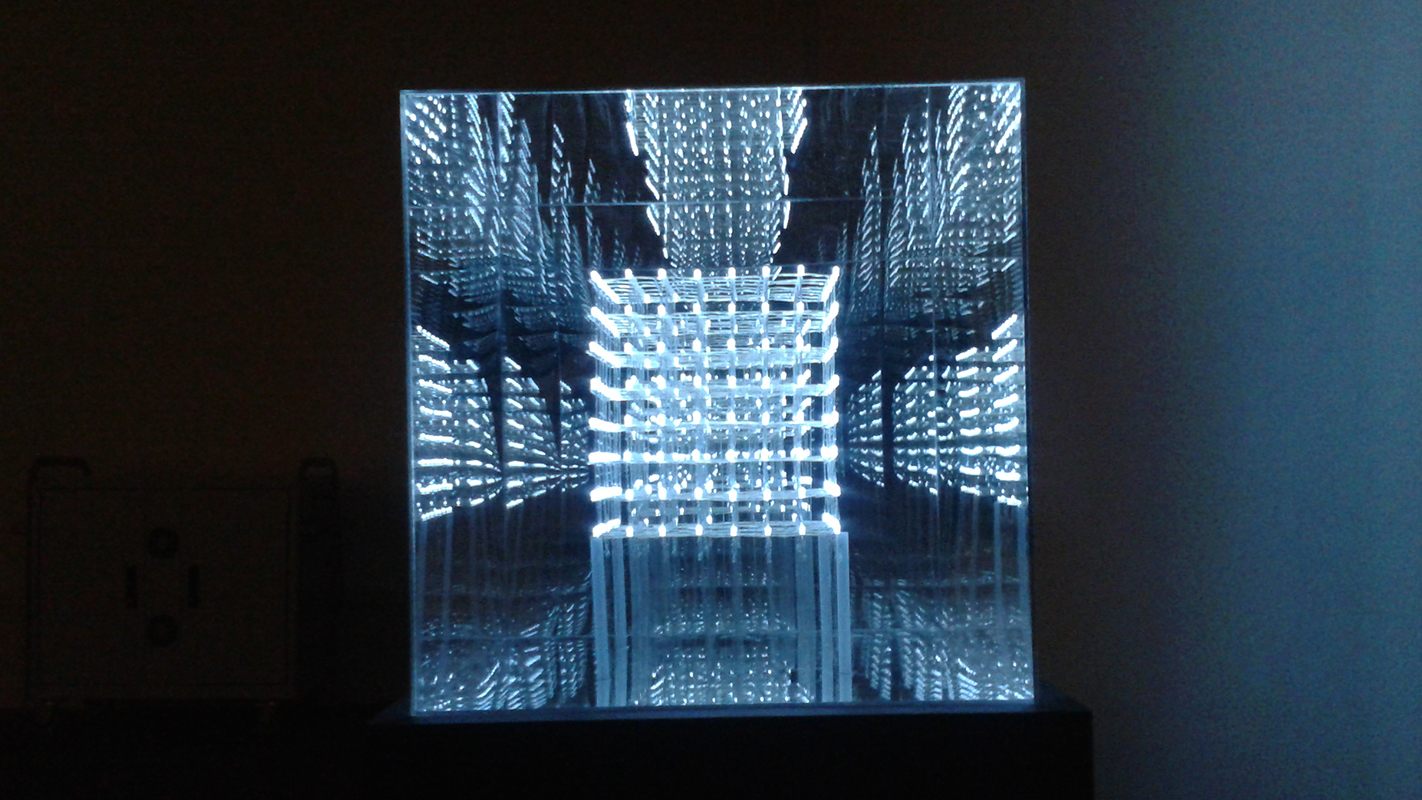 The concept of infinity and the desire to illustrate the creative process have given a team of college students the opportunity to showcase an electronic display they developed alongside the works of M.C. Escher and Leonardo da Vinci.
The opportunity stems from a collaboration between NC State University and the North Carolina Museum of Art (NCMA), as part of a series of STEAM initiatives which combine science, technology, engineering and math (STEM) with art and design to promote innovation.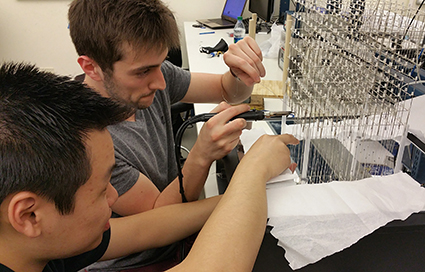 Because of its interest in STEAM, NCMA came to NC State with the idea of having engineers use electronics to create a visual display that tied together the works of da Vinci and Escher. The resulting student exhibition, Engineering Infinity, will coincide with the museum's upcoming exhibitions The Worlds of M. C. Escher: Nature, Science, and Imagination and Leonardo da Vinci's Codex Leicester and the Power of Observation.
The project was assigned to four undergraduate students – Evan Heiman, Andy Tong, Robert Jamison, and Jesse Davi – who took on the project as part of their senior design course. All four graduated May 9 with degrees in electrical and computer engineering.
The team developed a cube made up of 512 light-emitting diodes (LEDs), 64 on each side, which is suspended on translucent columns. The LEDs are programmed to display 19 different visual routines. Video of the cube in action can be seen at https://youtu.be/j5fhjTrBzoM.
The LED cube is surrounded by a second cube made of two-way mirrors, allowing viewers to see inside, but essentially trapping and reflecting light from the LEDs.
"This was a collaboration with NCMA to develop a display that both expressed the STEAM concept and was consistent with the subjects of Escher's work, such as infinity, fireworks and tessellations," Heiman says.
"The LED cube makes the first image, but it is reflected repeatedly – back and forth between the mirrors – making the images appear to retreat into infinity. Much like Escher did in his work," says Jamison.
The team documented their work according to the so-called "design cycle" (ask, imagine, plan, create and improve). The cube will be displayed alongside sketches, schematics and other materials documenting the process. These process-oriented artifacts connect to da Vinci's Codex Leicester, a 500-year-old notebook featuring the artist's notes, sketches, and observations, and providing a glimpse into the artist's scientific mind.
"We are thrilled to partner with NC State's College of Engineering to explore the creative process of innovation," says Michelle Harrell, associate director of education at the NCMA. "These students have created an interactive solution that not only required great technical skill but a great deal of imagination and a fine eye for design."
Engineering Infinity and M. C. Escher: Nature, Science, and Imagination open Oct. 17, and will be celebrated as part of the NCMA's College Night on Oct. 23. Leonardo da Vinci's Codex Leicester and the Power of Observation opens Oct. 31.