The Abstract
Innovative Tech Aims to Help Smokers Kick the Habit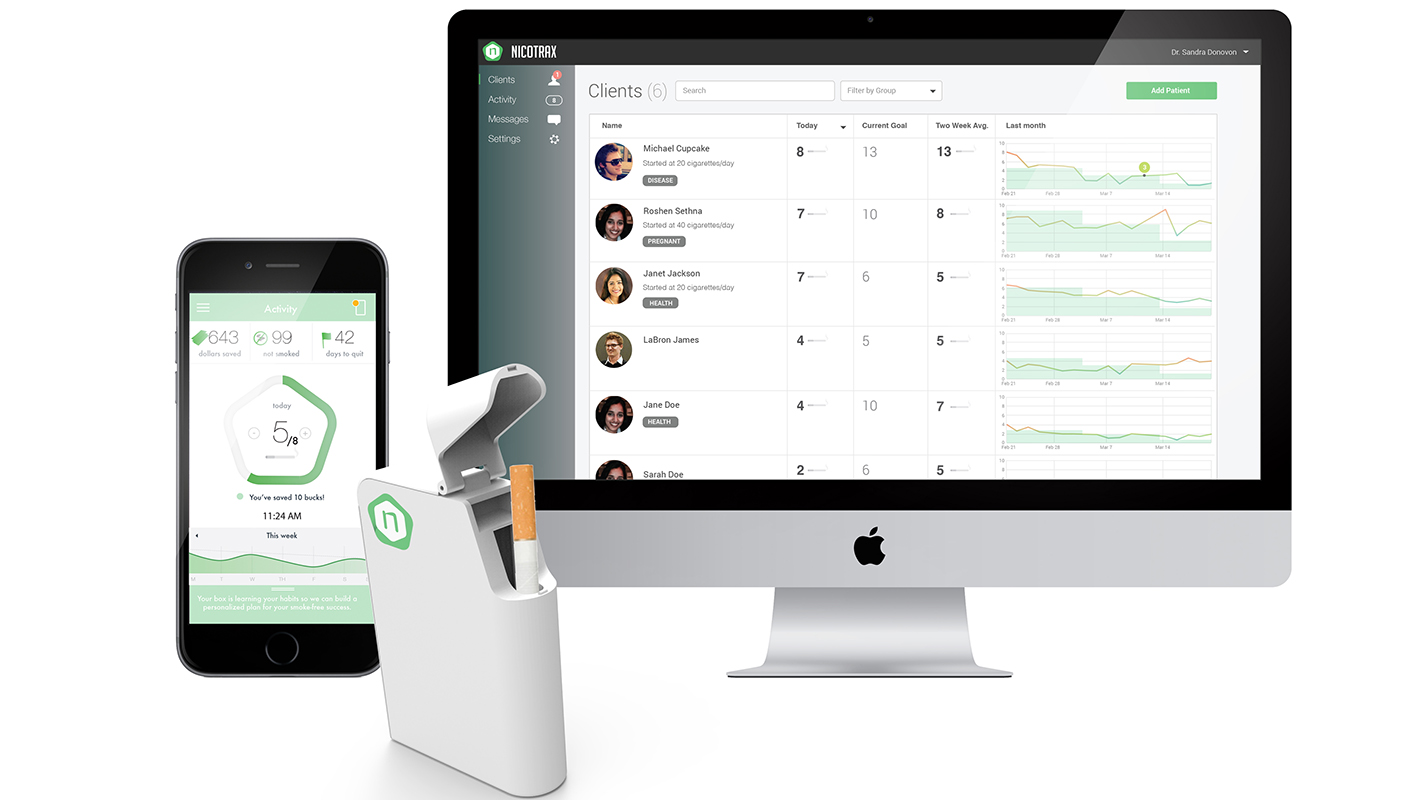 Old habits are hard to break – and few habits are as hard to break as smoking cigarettes. But new technology could help people understand what triggers their craving for a cigarette, and use that information to cut back on smoking.
That's the idea behind Nicotrax – a smart cigarette case that communicates with a smoker's smartphone to record who the smoker is with as well as where and when a smoker reaches for a cigarette. That data is used to identify triggers for smoking – the specific circumstances in which a smoker is more likely to light up. Nicotrax then uses that information to develop a custom profile to help the smoker cut back or quit entirely.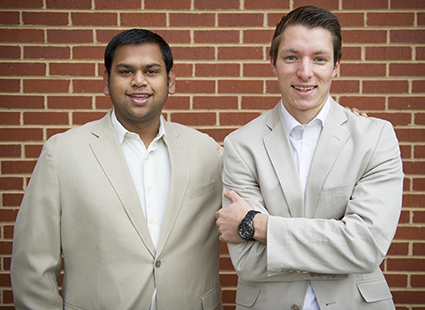 "For example, let's say John has a cigarette every day at 6 p.m. Our technology can learn this habit and interrupt it at 5:50 p.m., right before he is tempted to smoke. At that time, we can send John a picture of his kids to use as motivation or to provide John with a distraction to keep him from smoking," says Kyle Linton, CEO of Nicotrax.
Nicotrax also has a Web platform that allows users to share information with counselors and physicians if they want help developing customized plans to help them quit.
"This concept, alongside tailored cessation plans or available cessation products, could greatly benefit the public at large," says Jed Rose, director of Duke's Center for Smoking Cessation.
The idea for Nicotrax was developed by four undergraduates as part of NC State University's Engineering Entrepreneurs Program. After graduation, one of those students – Suraaj Doshi – decided to stick with the idea, and Nicotrax was born. Doshi is chief technology officer of the company, and he recruited Linton, a fellow NC State grad from the class of 2014, to be CEO.
The two are fellows in the university's Entrepreneurship Initiative program, which provided a stipend, guidance and support while they worked to get Nicotrax off the ground.
In January, Nicotrax partnered with DX Labs, a Raleigh-based company that supported their hardware and software design with a heavy focus on user experience.
"We now have a fully functional prototype and plan to begin manufacturing by the end of August," Linton says. "And we plan to have products into the hands of consumers by December."
The company launched a crowdfunding campaign on Indiegogo Aug. 2 to raise awareness of the product, defray manufacturing costs and give consumers the opportunity to purchase Nicotrax.
When users get their Nicotrax pack, they fill out an initial questionnaire that provides background information, including how much they want to reduce their smoking, the time frame for reaching that goal, and a list of social contacts that each smoker can turn to for support in kicking the habit.
"To break habits, you've got to understand them – and we're optimistic that Nicotrax can help a lot of people break their addiction to tobacco," Linton says.
And Linton notes that NC State has played an important role in getting Nicotrax off the ground.
"We've gotten tremendous support, advice, and connections from NC State and the Entrepreneurship Initiative, and we're putting what we learned in the classroom to use every day. We have the opportunity to help millions of people live healthier lives," Linton says. "Maybe one day we will create a smoke-free Tobacco Road."