Resilient Pack
NC State Rises to 4th Place on List of Best Employers
NC State's resilient faculty and staff keep their faith in the university's mission, driving the institution up five spots on an annual survey of North Carolina's best places to work.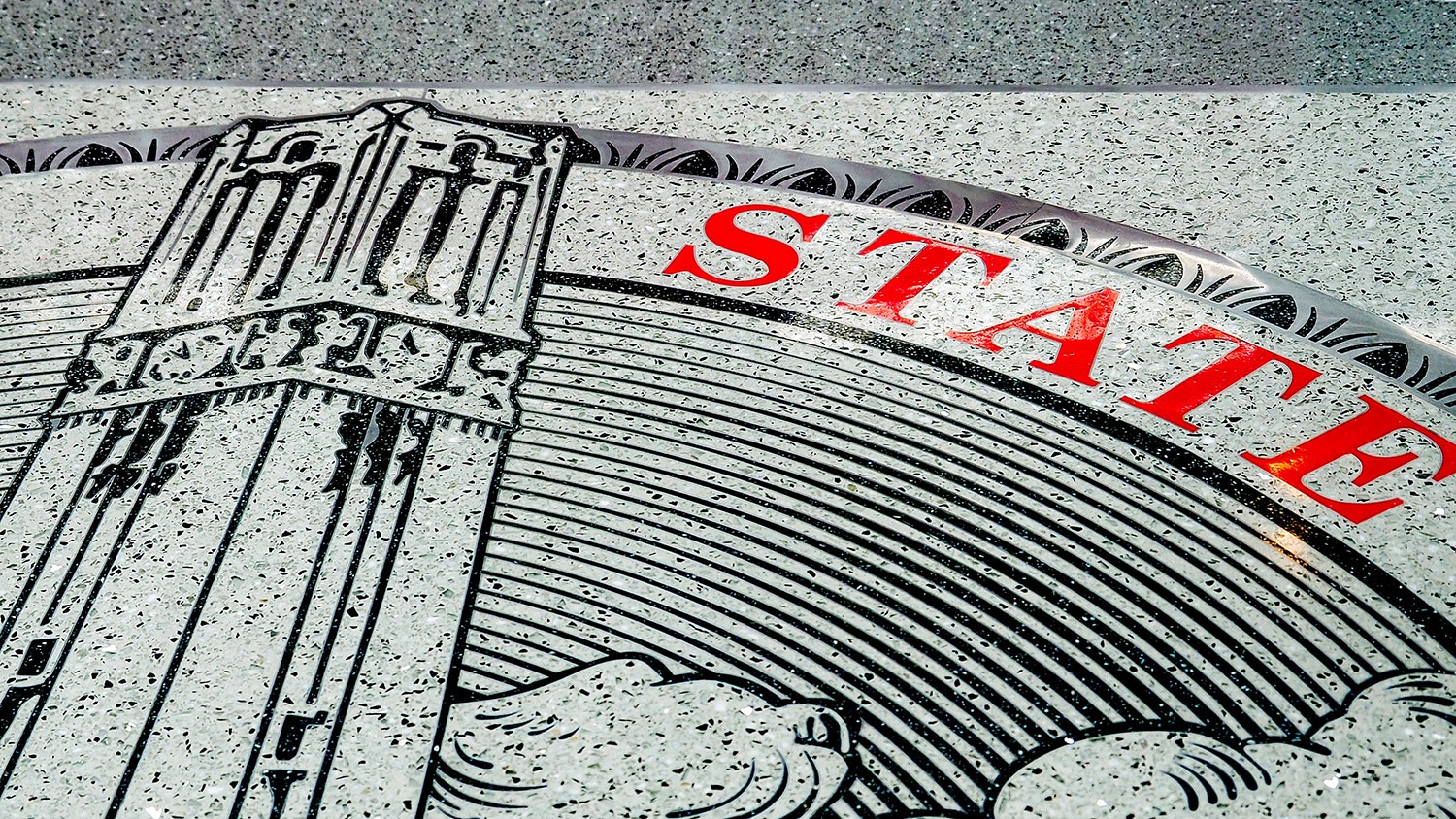 The challenges of a global pandemic have done little to dampen the passion NC State faculty and staff bring to the mission of the university. In fact, employees doubled down on their assessment of NC State as a great place to work, propelling the university to fourth place on a list of the top employers in North Carolina, up from ninth place last year.
The annual survey, conducted by Forbes and the market research company Statista, ranks America's best employers in each state. The list is based on anonymous surveys of 80,000 Americans working for businesses with at least 500 employees.
Respondents were asked to rate their employers on a variety of criteria, including workplace safety, compensation, opportunities for advancement and options for telecommuting. Statista also asked respondents how likely they'd be to recommend their employer to others. The survey was conducted between October 2020 and June 2021.
Software giant Microsoft tops the North Carolina list, followed by Duke University, SAS Institute, NC State and biotech firms Merck and Pfizer. WakeMed, IBM, the Duke University Health System and Cisco Systems round out the top 10.
Focus on Flexibility
In an article announcing the survey results Forbes said the COVID-19 pandemic tested American employers in unprecedented ways. "Many of the top employers on the list are taking a more flexible view of, well, flexibility," the article said. "The prolonged period of remote work during the pandemic has proven that, for many jobs, people can be just as productive from home."
That is certainly true at NC State, where both employees and supervisors are proving to be inventive and resilient as they adapt to new ways of working, while staying focused on the core mission of education, research and service.
The university has supported employees during the pandemic by offering tips and tools for working remotely and by providing virtual health and wellness sessions to help them cope with challenges such as stress and anxiety. NC State has also launched a voluntary shared leave program — allowing employees to donate annual leave to colleagues who have run out of paid time off. And it has expanded professional development opportunities and refreshed the employee recognition program.
A Post COVID-19 Innovation Steering Committee is exploring how NC State can continue to take advantage of flexible work arrangements and make the best use of university space to meet the changing needs of the university workforce.
Proud of the Pack
"No one at NC State has any illusions about how tough this past year has been," says Chancellor Randy Woodson. "But it doesn't surprise me at all to learn that our employees have come through these difficult months with an even deeper commitment to our mission and even more respect for this institution. I can't tell you how proud I am of our entire Wolfpack community."
The Forbes survey results are consistent with a survey of faculty and staff conducted by the UNC System in 2020, in which 84% agreed they are "proud to be a part of this institution" and 89% said they understand how their work contributes to the university's mission.
Other UNC System institutions on the Forbes list include UNC Greensboro, at 31st place; UNC Charlotte, at 40th; and East Carolina University, 51st. UNC-Chapel Hill is ranked 25th, up from 53rd place last year, and UNC Health Care is ranked 28th.
Industry leaders ranked among the top 50 employers in North Carolina include Duke Energy, 15th; FedEx, 23rd; Apple, 26th; PepsiCo, 39th; and Nike, 50th.