Research and Innovation
VoIunteers' Images Will Show Ghost Forests in Transition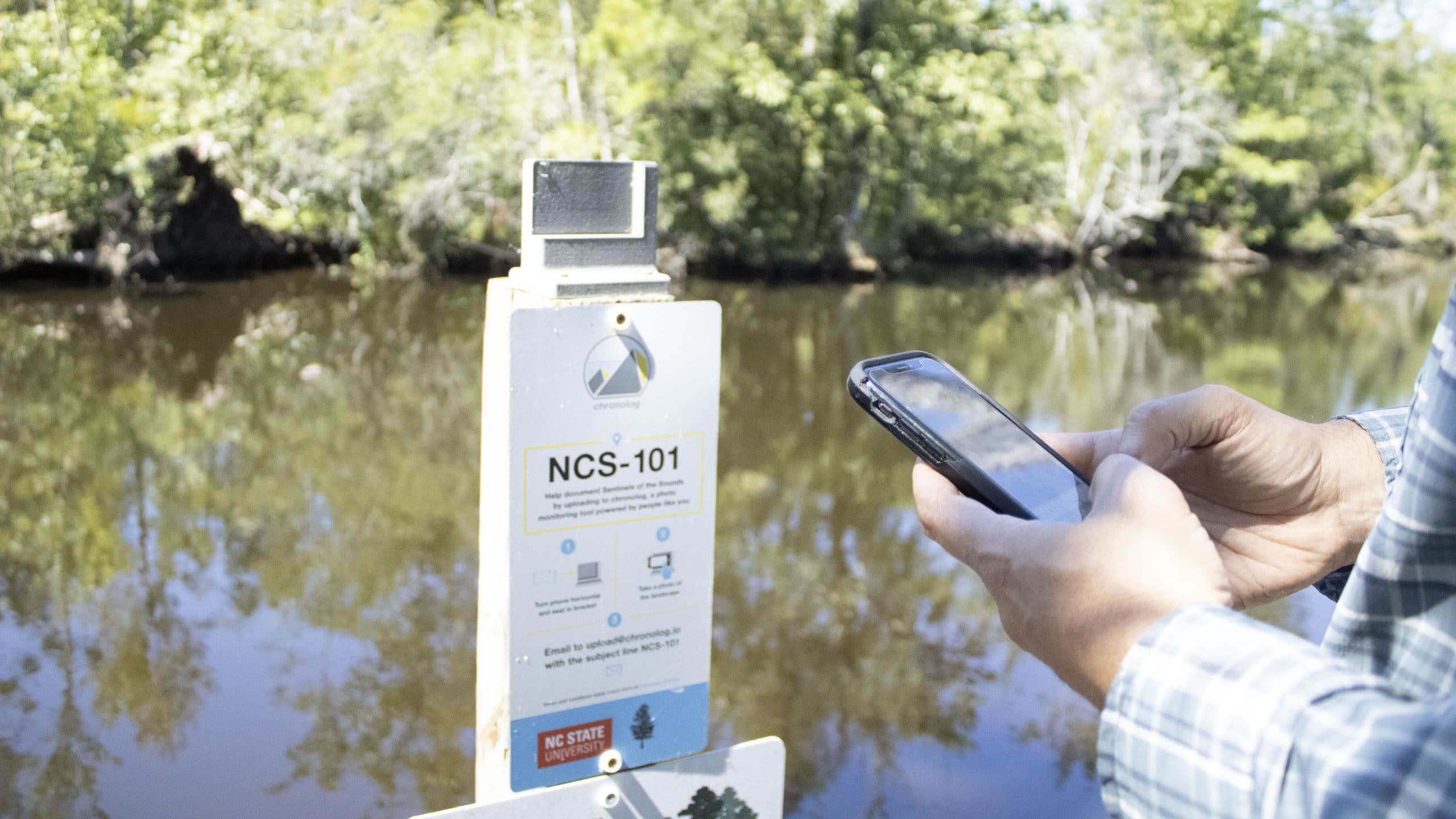 Researchers from North Carolina State University are tracking the spread of ghost forests along the North Carolina coast over time, and they want your help.
As part of a citizen science project, Marcelo Ardón, associate professor of forestry and environmental resources at NC State, is recruiting volunteers to take photos of wetland forests at specific stations set up along the coast. Volunteers can send in their photos, which will be used to document changes in coastal forests over time.
Initially called the "Sentinels of the Sounds," the project was first launched as an effort to collect photos of cypress trees – distinctive native trees that can grow in swampy areas. Now the project has grown to an effort to collect photos from different ecosystems in transition along the coast.
The Abstract spoke with Ardón about the project to find out more.
The Abstract: Why is the project focused on transitioning wetland forests, and where do cypress trees come in?
Ardón: We wanted to show people in a really visible way how sea levels are rising.
Cypress trees, the pond cypress and bald cypress, are two closely related tree species commonly found along shorelines in North Carolina. They have modified roots that stick out at the surface. In flooded areas, these trees are growing in soil that doesn't have a lot of oxygen, so people think the modified roots are for gas exchange. The modified roots are also thought to help anchor the tree. These trees are related to sequoias – those really big trees out West. They have some similarities in terms of what the bark looks like, and they can also grow to be very old.
You see cypress trees growing out in the water, so people assume that they can survive in the water, but they need dry land to germinate and to get established. The fact that you see a cypress tree standing out in the water means that was once dry land. In some ways, we were trying to use those as indicators of where the shoreline used to be.
When we started this project, we were asking people to send us pictures primarily of cypress trees in the water. We would ask people to tell us if the trees look healthy, or if they look like they're dying, to try to get a sense of where the ghost forests are. The idea was to get a spatial coverage, or extent, of ghost forests across the state. We've had it as a project on iNaturalist for awhile, so people can use the app to add observations.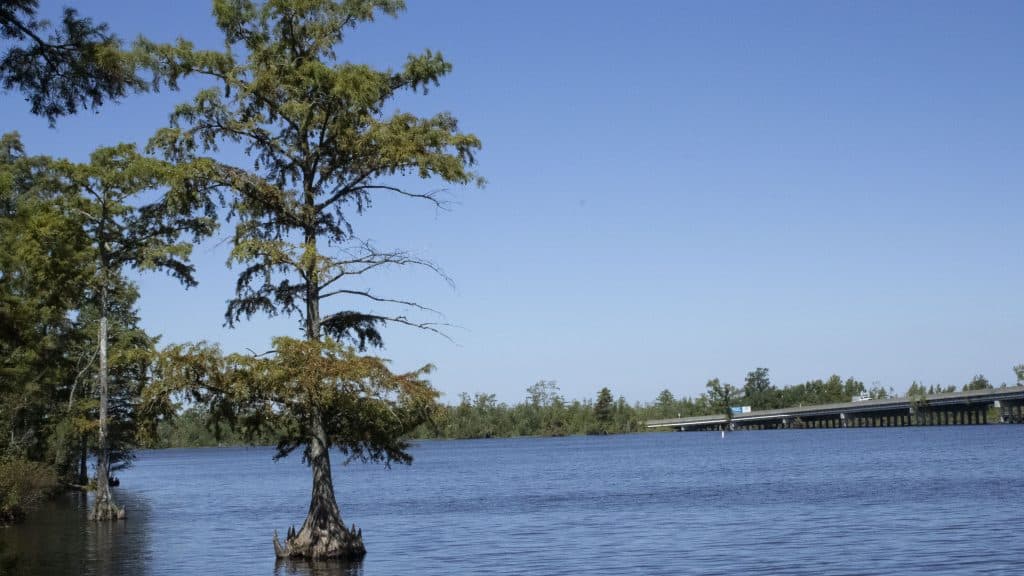 TA: Are cypress trees saltwater sensitive?
Ardón. They're one of the most salt-tolerant tree species. That's one of the reasons they tend to hang out the longest in flooded coastal areas. They can tolerate more salt, but they do need dry land to regenerate. The problem is, in these places, we've been getting saltwater intrusion events.
TA: How does the new project work?
Ardón: We've expanded the project. We wanted to start looking at couple of places that we know are changing and follow them through time. We installed brackets for people to put their cell phone on and take pictures of the same spot over time.
TA: Where are they located?
Ardón: We have installed these stations at five sites. There are stations located at the Pocosin Lakes Wildlife Refuge in Columbia; the Alligator River National Wildlife Refuge; and Goose Creek State Park. At that site, when you're walking down the boardwalk, you can see all the trees are dead, there's marsh vegetation there – you can see it very easily. We also have one site on the Bell Island Pier, which is part of Swan Quarter National Wildlife Refuge, and one in Gull Rock Game Land.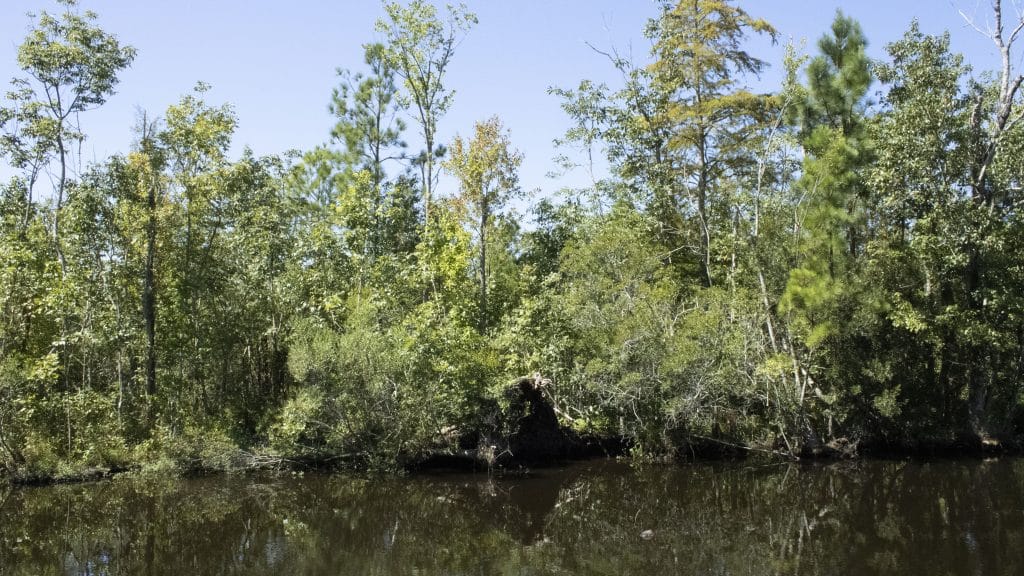 We also have started a collaboration with the North Carolina State Parks system to install 11 more sites. So far, we have installed sites at Pettigrew State Park; two in Jockey's Ridge State Park; two in Hammocks Beach State Park; the North Carolina Aquarium at Pine Knoll Shores; and at Carolina Beach State Park. In total we'll have 16 of these sites, all in coastal natural areas so people can take pictures, and then we can follow the change of these sites.
To learn more about the NC State University-led sites, click here: NC State University | Chronolog. To see the NC Parks sites, click here: NC Department of Natural and Cultural Resources | Chronolog. To read more about NC State researchers' work studying ghost forests in North Carolina, click here.